I had 2 leftover pieces of chicken and squash from the
Caesar Chicken
last night, stuffed peppers sounded like a good idea.
Started off with 1/2 cup Jasmine rice, 1/2 cup water and 1 can of diced tomatoes.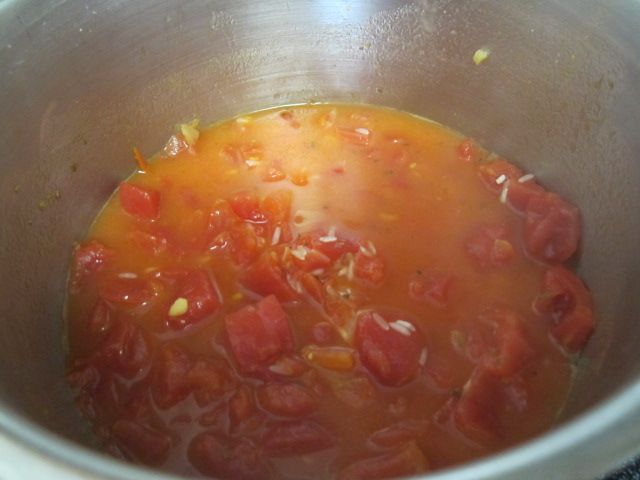 Added roughly a half cup of onion, brought to a boil, covered and simmered for 20 minutes until the rice was done.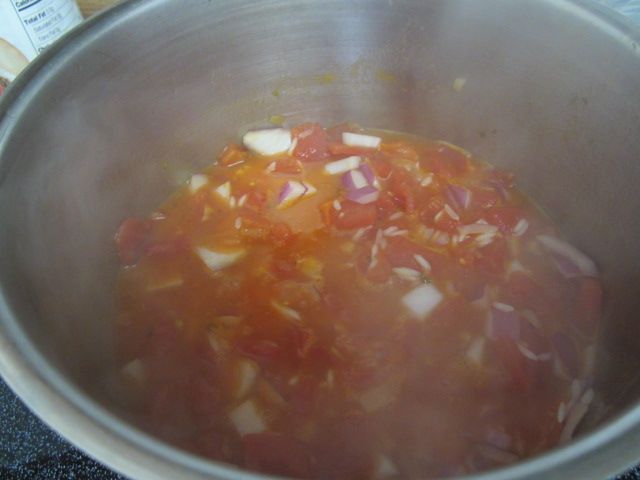 Cubed up the chicken and squash and combined with the rice mixture and cooled.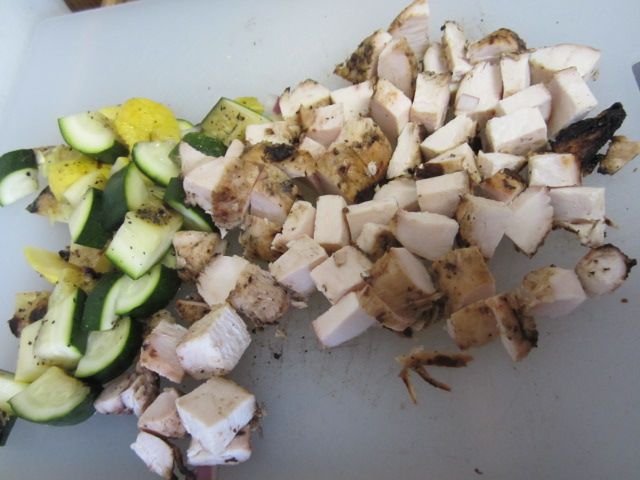 Into a 350º oven for 30 minutes uncovered.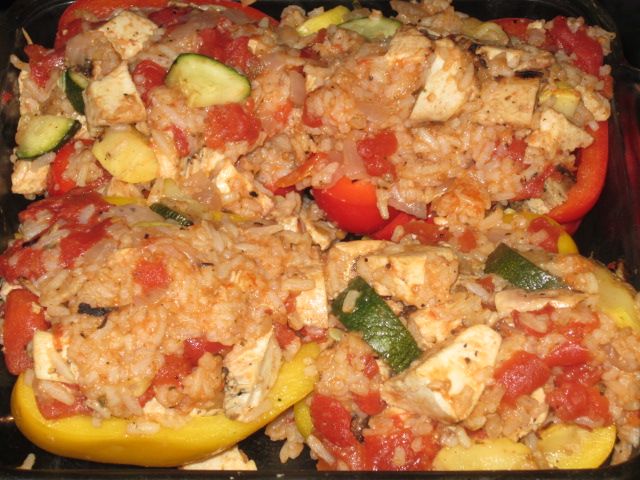 Cover with cheddar cheese and under the broiler until melted.