I initially planned on making Cheese Steak Sliders, but could not find small buns and the baguette loaves were too small. However, I went ahead as planned and stuffed 2 skirt steaks.
Started off slicing, onions, peppers and mushrooms.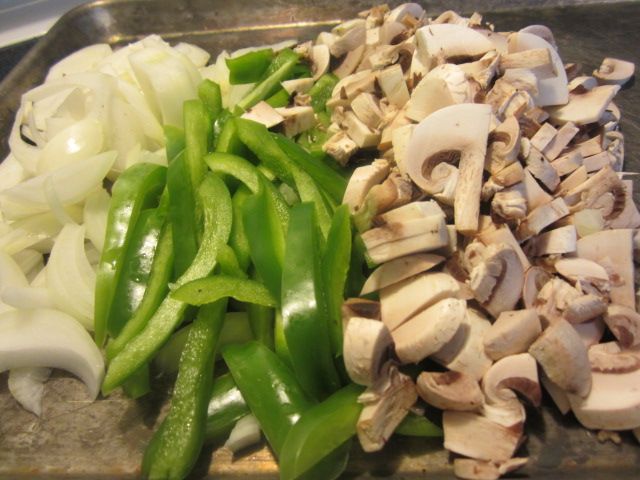 Sauté the onion in EVOO and salt and pepper until they begin to sweat.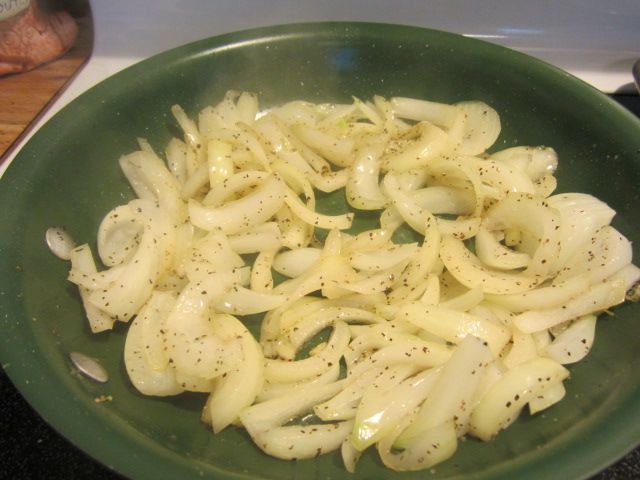 Then add the peppers, garlic and mushrooms. Continue to sauté until tender, then cool before stuffing into the steaks.
Skirt steaks are always on sale around here, so I fill the freezer with them often. They are a very flavorful, well marbled and somewhat fatty cut of meat. They are wonderful for fajitas and require no trimming for direct quick grilling. However, for this application I wanted to trim the fat from the inside of the skirt steaks to prevent the filling from getting greasy. Leave the external fat.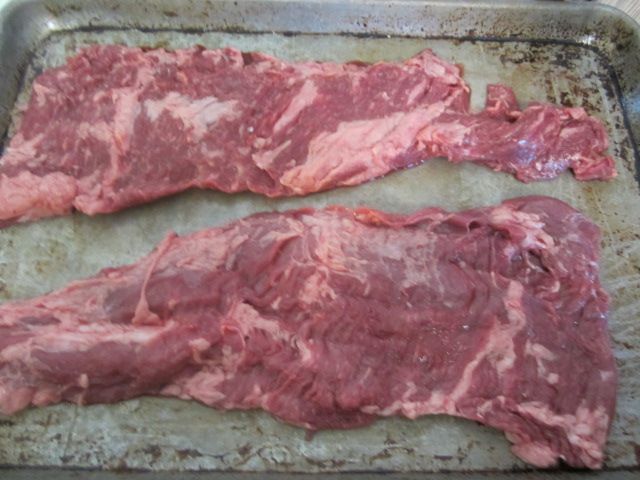 Pound out the steaks to 'square up' and make as uniform as possible, then overlap the two steaks by roughly an inch to create 'one steak'. I seasoned with
Wolfe Rub Bold
or your favorite seasoning, or simply salt and pepper.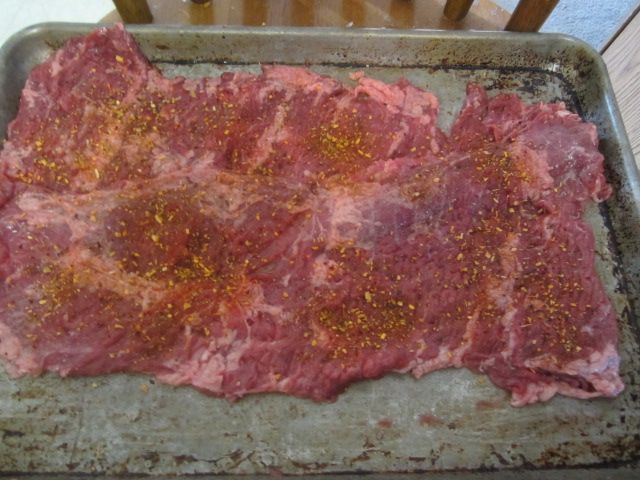 Evenly spread the mixture leaving about an inch on the sides and a couple inches at the end to prevent 'filling blowout'.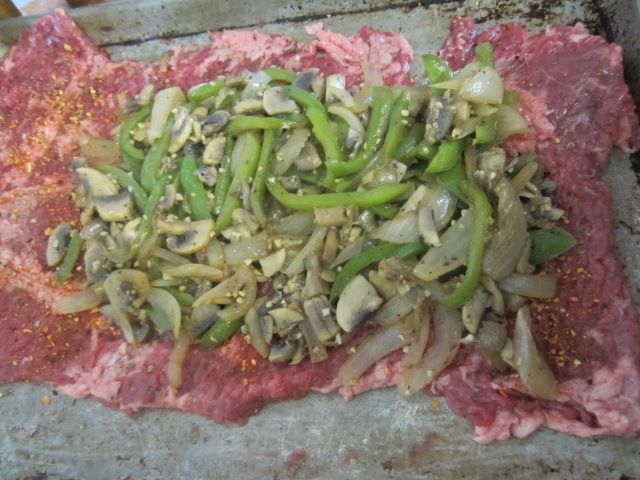 Add 6 slices of provolone cheese, overlapping.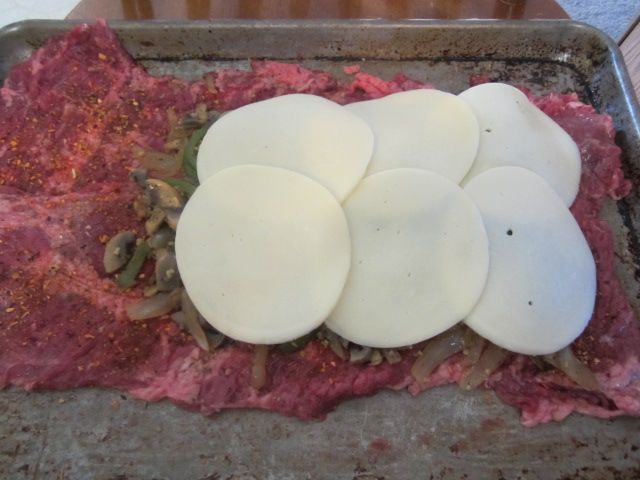 Carefully roll up the roast and tie with butcher's twine. Place in the fridge to firm up a bit.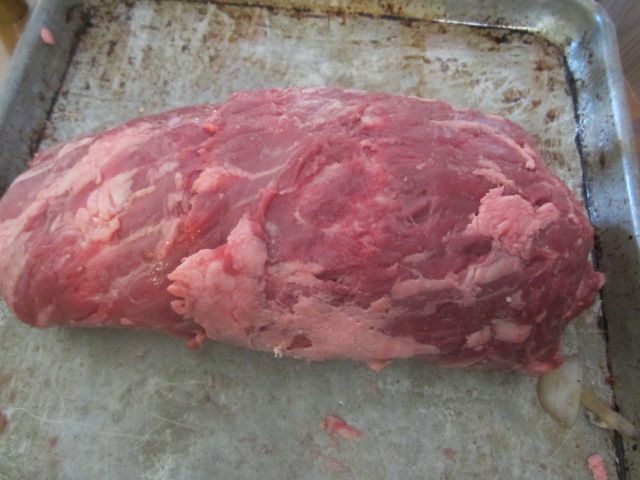 I did not monitor cooking or meat temps. I cooked indirect for one hour, with just lump, then finished with a quick sear. I would suggest cooking in the 350º range and pulling at 125º if you want to monitor temperatures.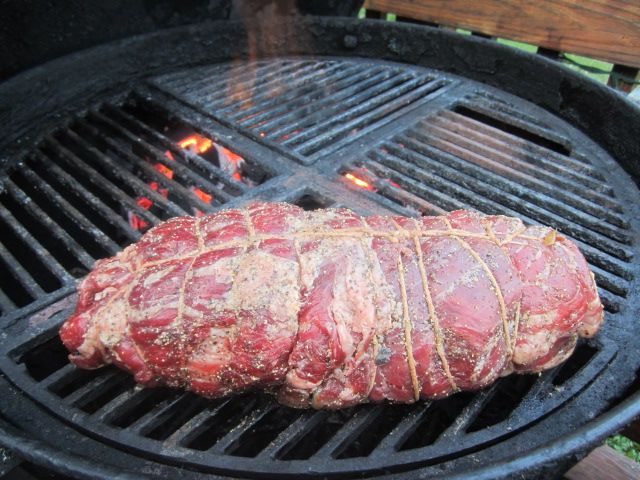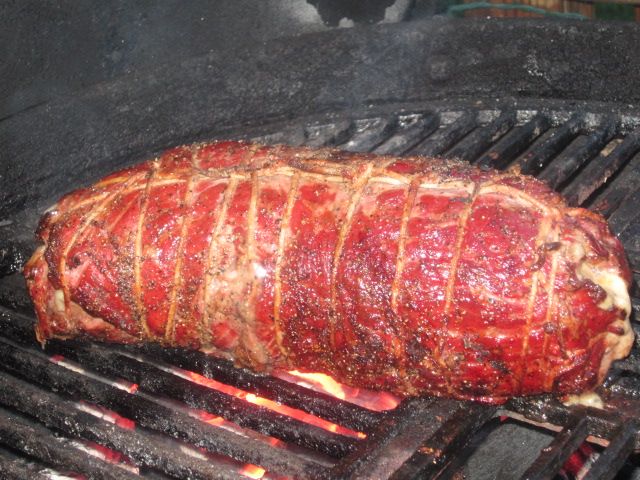 Let rest for 10 minutes or so and enjoy.