I had a chicken thawed out and couldn't decide what I wanted to do with it. Cathryn said 'pizza' Daddy!. I went to Domino's to get some dough, $1 for a large dough patty used to make their large pizza. Great deal, I bought 9, used 2 and froze the rest. They even gave us some boxes and the dough turned out great!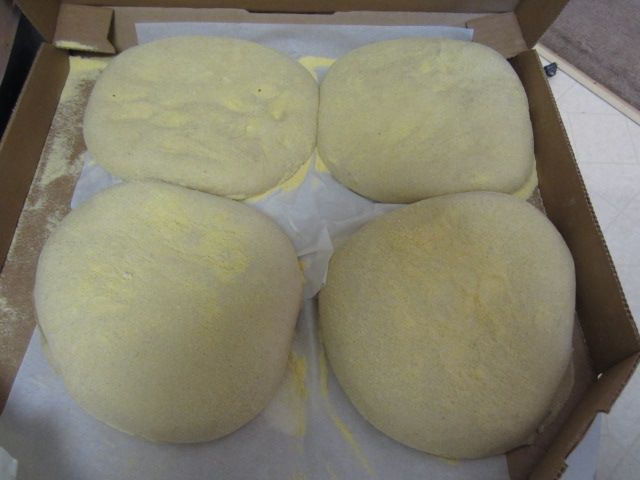 Put the chicken on indirect with one chunk of applewood and let it roll for one hour. Pulled all the chicken and cooled quickly on a pan in the freezer.
Time to begin building the pizza. I stretched out the dough to fit the area I had available on my grill, more of an oblong shape than round.
Sauced.
Cathryn's pizza - mozzarella, fresh garlic, fresh baby spinach and of course chicken.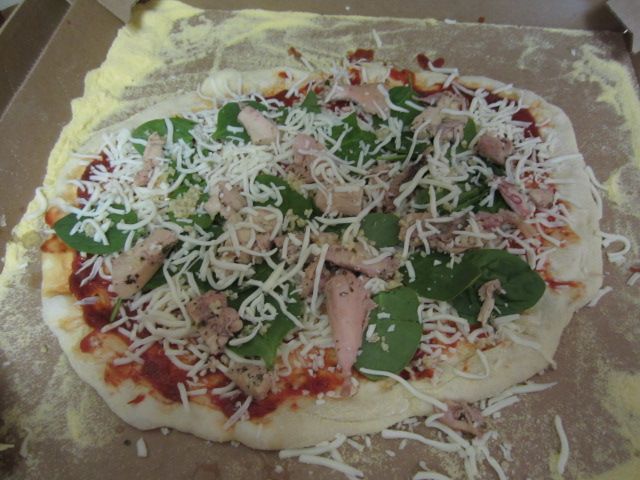 Indirect directly on the grates.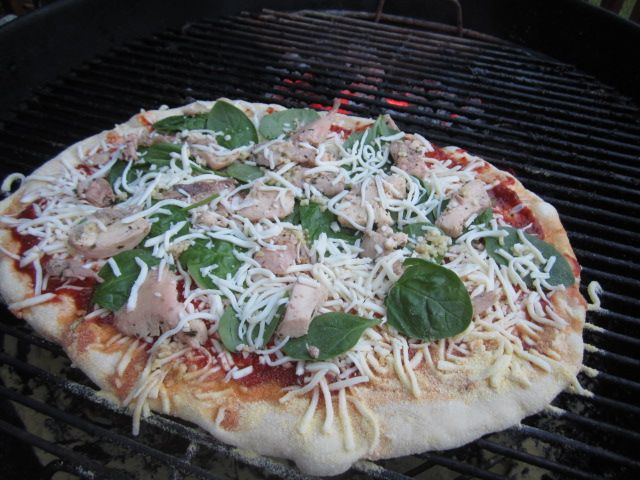 Cat's pizza is ready.
My pizza now, chicken, fresh garlic, fresh baby spinach, provolone, mozzarella and red pepper flakes.