I did pizza's again in the same week for 2 reasons. #1. They're GREAT and #2. I wanted to see how the Domino's crust reacted to being frozen.
The dough works frozen as it would fresh, so a little R&D paid off!
Hand formed the crusts and seasoned the crust with a little garlic, salt and oregano. On to the kettle with a big chunk of cherry wood I let burn down for the 'wood' flavor. Didn't notice it at all and will stick with lump next time.
Cathryn's pizza with sauce, mozzarella, spinach, garlic and oregano.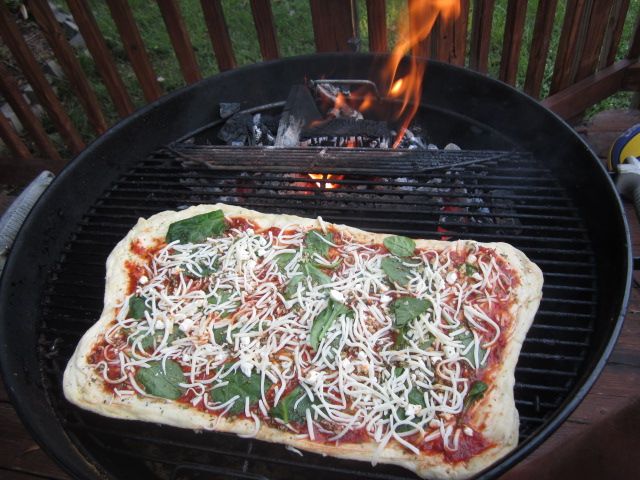 Nice glowing pile of coals held back with a firebrick, works better than the Weber Charcoal holder for sure!
Mine and Shawn's pizza with sauce, fresh from our garden tomato's and jalapenos, Feta, oregano, basil, garlic and spinach.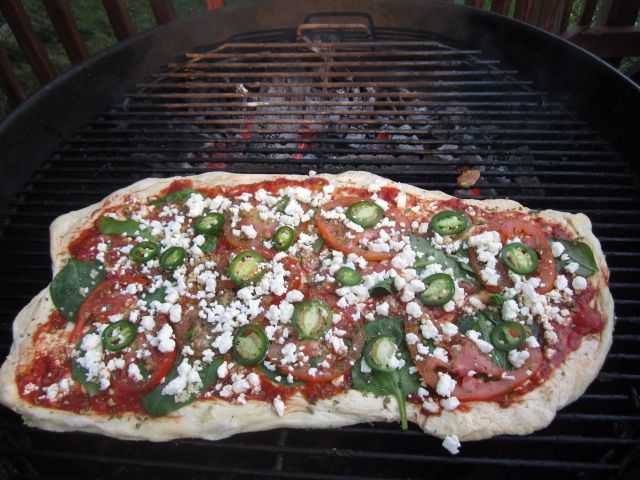 Finished pizza topped with fresh green onions. This was probably the best pizza flavor combination I've ever had, homemade or from a restaurant!
Cat's finished pizza.
Perfectly crisp crust.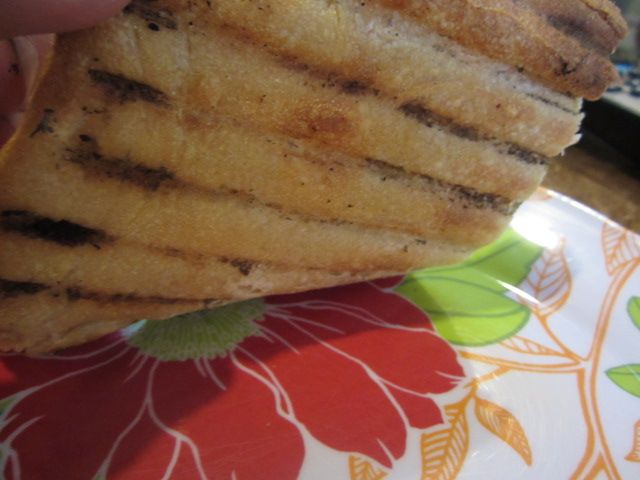 Shawn made a sponge cake, mandarin oranges and jello dessert topped with whipped cream! YUM