I picked up some beef short ribs from my butcher on Monday for the 4 of July dinner. The racks were 7lbs between the two, very nice meaty marbled ribs. $5 a lb and well worth it!
Splashed with Worcestershire, then rubbed liberally with Wolfe Rub Bold.
Cooked indirect with lump and two big pieces of Apple Wood.
Started with a coat of Sticky Fingers Carolina Sweet Sauce after the ribs had cooked for 4 hours.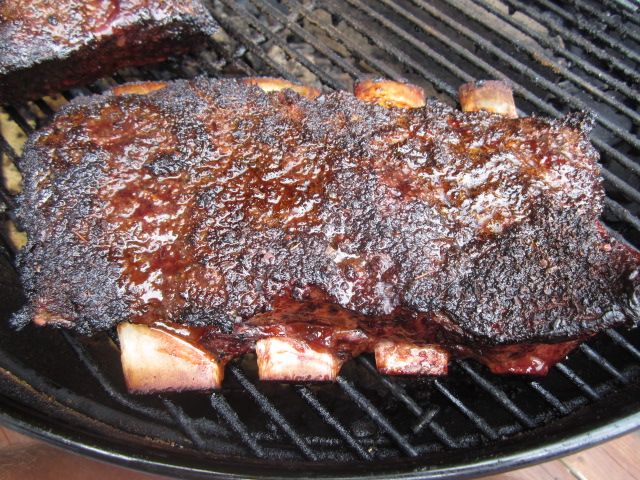 Final coat of sauce at the 5 hour mark.
Ribs are done and ready to rest while the corn cooks.
Time to eat. The ribs were like butter, very rich, flavorful, tender and filling.
We had homemade potato salad, homemade pasta salad and sub-par corn. You'd think this time of the year the corn would be great……
Bones came squeaky clean. NO I didn't eat all of these, they were from all three of us. One rib I would consider a serving, that's how meaty they were. Shawn and I split a second one.