It was just me and the dogs and cats on Friday night. I decided to do something very simple and good. Chicken livers coated in corn meal, seasoned with Tony Cachere's and tater tots. I ate almost the whole pound of these things, but I did share a few with the dogs.
Last night it was
Orange Marmalade Sriracha Chicken Wings
, Bloomin' Onion drizzled with EVOO & Tony's, along with a few ABT's with jalapeno's from my garden.
I bought 10lbs of chicken wings from the local butcher, I packaged them out, 10 wings per bag.
30
wings made up 10lbs, these wings were HUGE and GOOOOD. Seasoned the wings with
Wolfe Rub Citrus
, let marinade for several hours in the fridge. Then cooked indirect with one piece of apple wood for about an hour, before I began saucing.
Beers were flowing too fast, so Shawn slowed it down and made us a couple very tasty Margaritas.
Ran out of room one the 22" OTG and lit up the rarely used 18" OTS for the onions.
ABT's are done and the wings are ready for the first of 3 saucings.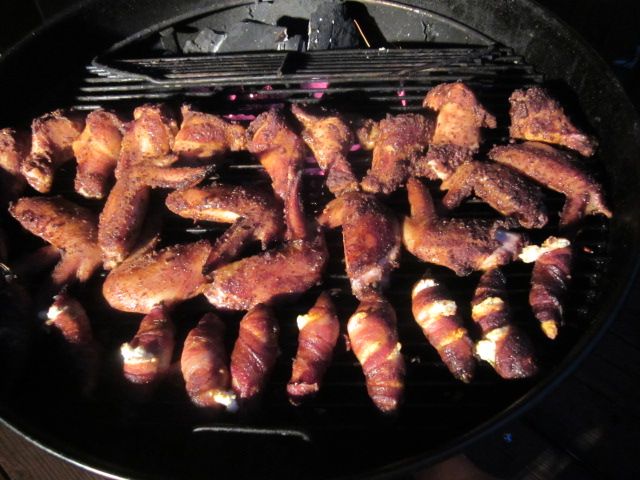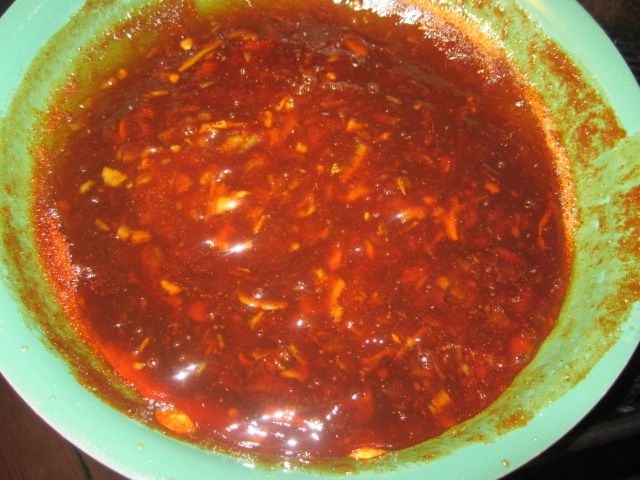 First coat, then a flip and another coat for 3 times.
Between coating the wings, we enjoyed the
ABT's

.
First flip.
Wings are done and it's time to eat!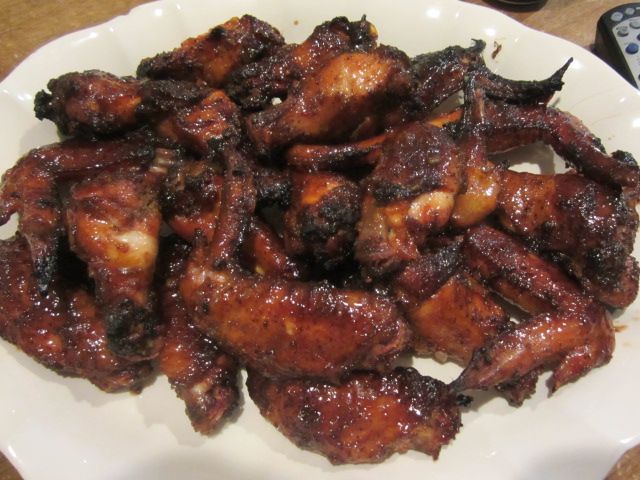 Shawn made a wonderful cucumber and onion salad with cuke's from our garden. She also made for the 2nd time, a fantastic dipping sauce for the onion, which is very similar to the one at Outback, but better. I will see if she can get somewhat of a recipe for me to share if anyone is interested.