I made one of these a while back and loved it. Made this one for my girlfriend and I and it was even better than the first one. No specifics, just salt, pepper, Balsamic Vinegar and a little EVOO. Use your imagination with the vegetables and cheese and bread.
But I had to start the evening off with a beverage and a smoke while the grill warmed up.
Yellow squash, zuchini, eggplant, bell pepper, red onion and portabella mushrooms. All simply drizzled with EVOO, Balsamic Vinegar and S&P. The mushrooms had a touch of worcestershire added as well.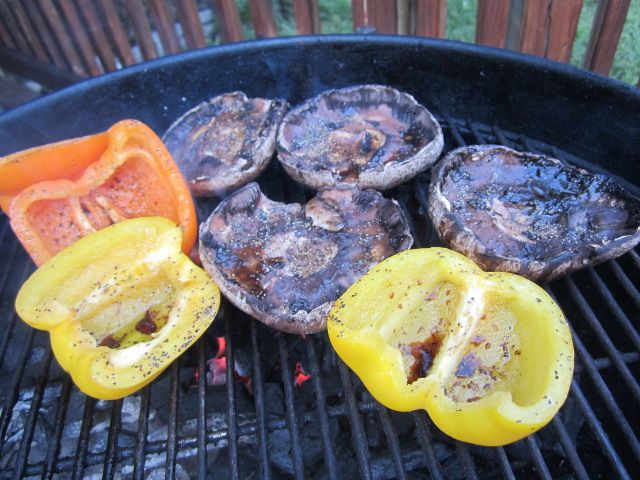 A little mid-cook Jose' to get the through the heat! Ahh
Ciabatta bread brushed with a bit of EVOO and S&P.
Veggies and Bread are ready for the build!
Start off with some Feta on the warm ciabatta.
Press down firmly and enjoy a homemade fruit salad for the side.
WARNING - Do not let this sandwich fool you, it's an extremely hearty and flavor packed meal. AND it's good for you!