It was just the Girlfriend and I last night, so we had a nice quiet evening on the deck cooking.
Started off with Vermins Onion. Kept ours plain and simple this time, no topping. 2 sweet onions, olive oil and Tony Cacheres's Creole Seasoning. Also had a few hassleback potatoes drizzled with olive oil, salt, pepper and garlic.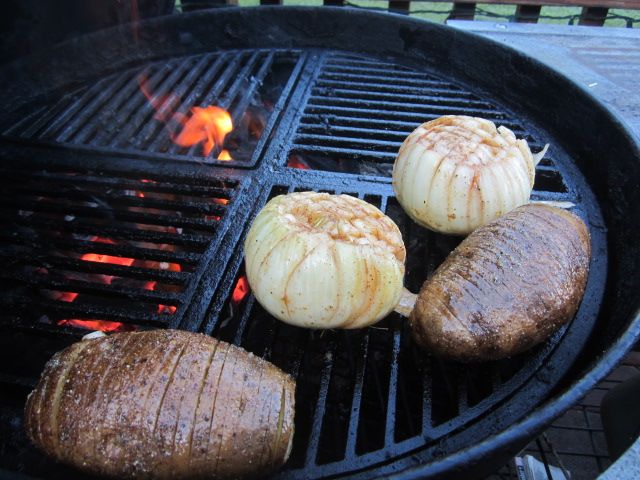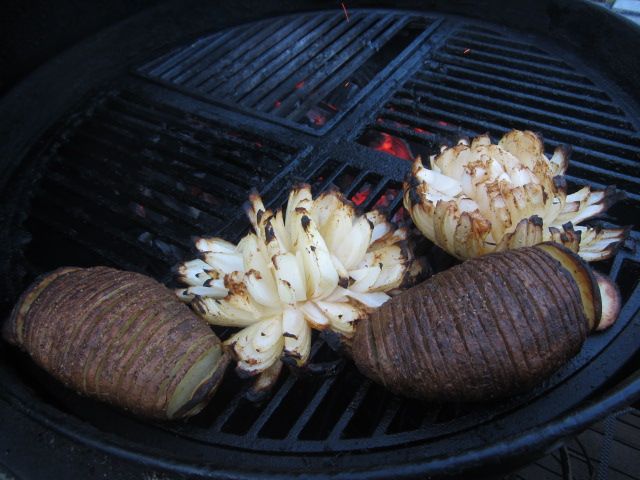 Portabellas stuffed with lump crab meat, 1 egg, 2 tbs mayo, roasted red peppers, salt and pepper.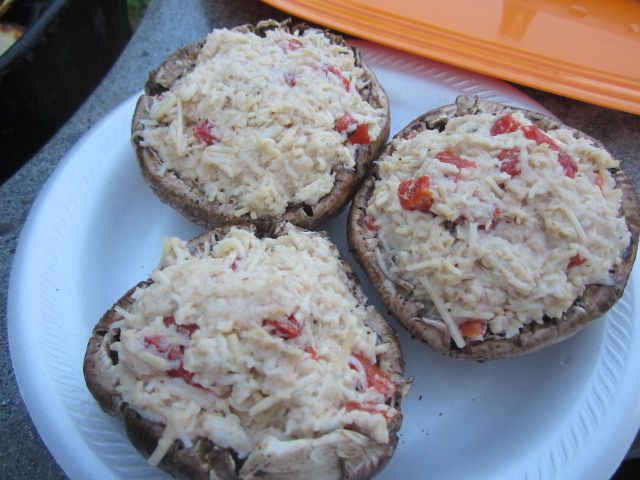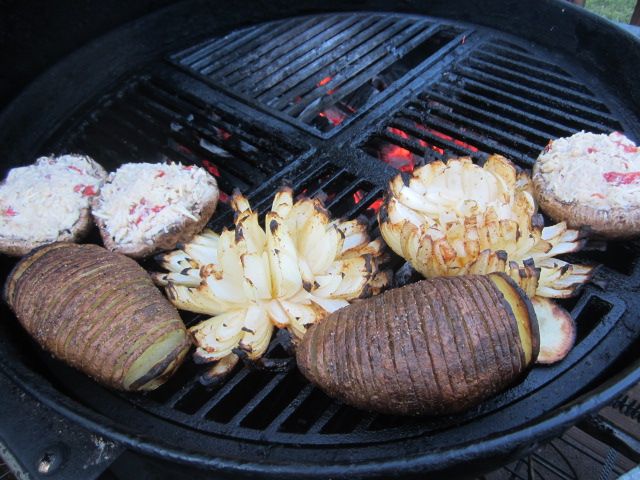 Onions are done. We could not eat these fast enough. Soooo much better without the greasy breading. If we had four we would have eaten them all. Shawn made a dip, not sure wht was in it, but it was perfectly tasty.
3lb sirloin to share, seasoned with salt and pepper.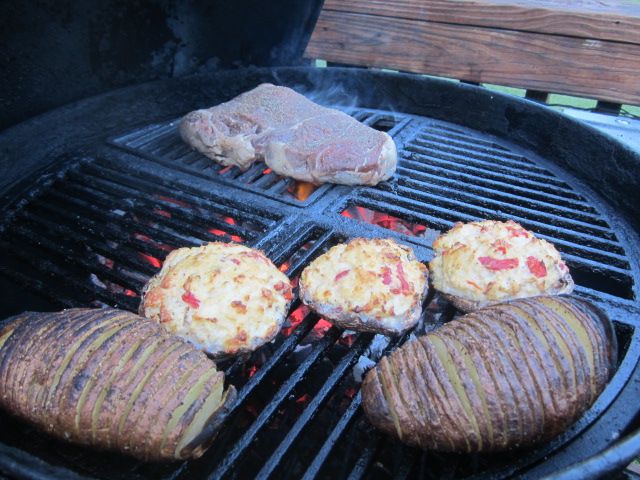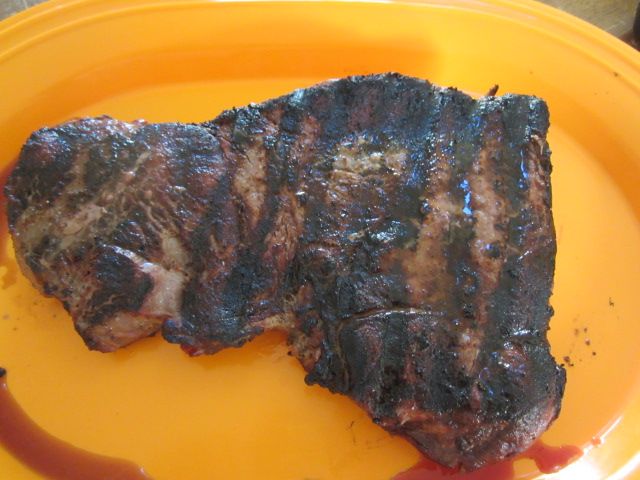 Dinner is ready. Shawn made an herb butter to top the potatoes with that was outrageously good!