I haven't had a good quality un-enhanced pork chop in a long time. Impossible to find around here from the local groceries. Couple weeks ago I put in a big order from a local farm market and have been reaping the rewards since. Their prices are within $.50lb higher or lower than the local grocery stores. However the quality of the meat is light years away. They specialize in anything sausage and let me tell you, once you make sausage gravy with their fresh house made sausage you will never buy Jimmy Dean again. Burger, all 100% ground chuck, not simply an 80/20 blend. Hot dogs are phenominal. Last night we had their chops and let me tell you, I can honestly say flavor and moisture wise it was the best chop I have ever eaten. Kept it simple with s&p.
Started off grilling carrots and corn with EVOO, s&p and stuffed granny smith apples with oatmeal, raisins, butter and brown sugar.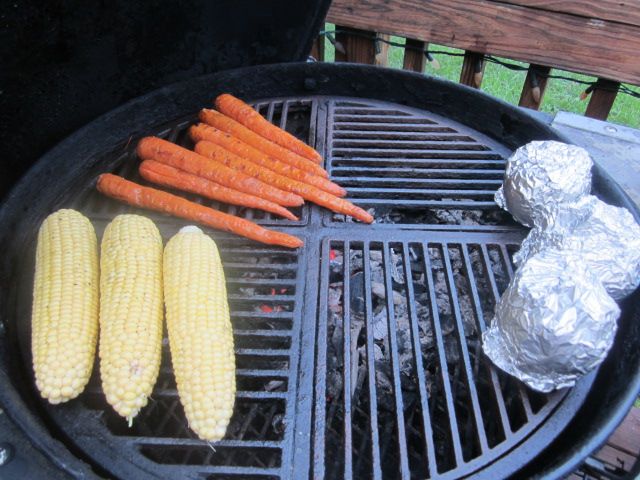 Added zuchini once the corn and carrots were about done.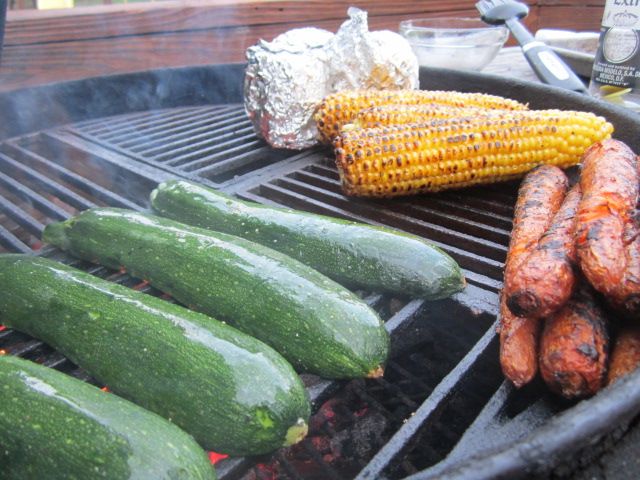 Time for the star of the show.
4 minutes on each side and they're done.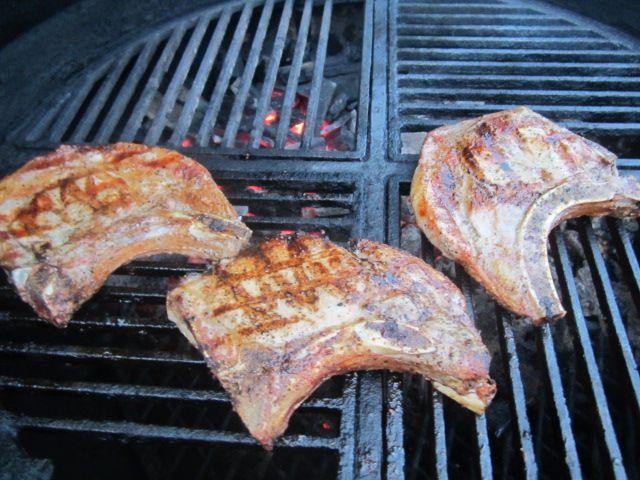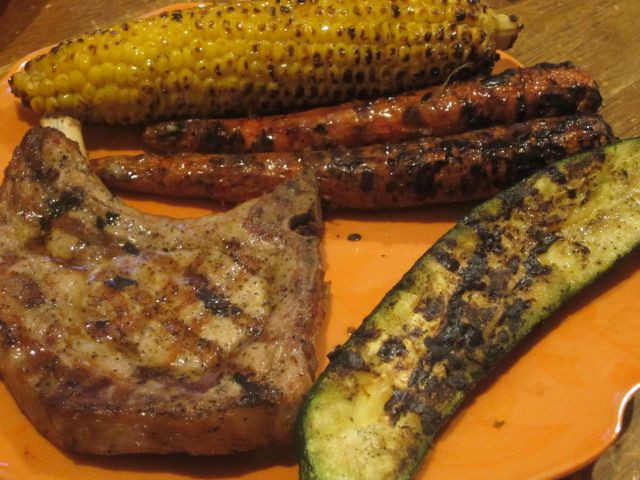 Only thing missing from dessert was a bowl of vanilla ice cream!