We had some family over on Sunday and made pulled pork. Girlfriend also made some killer homemade slaw (no more Marzetti's mix for me) and even better tater salad!
Here's how I've done the past 8 or 9 butts on the kettle in right around 6 hours. Butts average 8-9lbs for this timeframe. Pile of Cowboy lump (I notice real branches now, haven't seen furniture parts in a while) and some cherry chunks especially for my buddy Bigwheel, he loves cherry and the color it gives!!
No seasoning until pulled. Kept the temperatures around 325º-350º.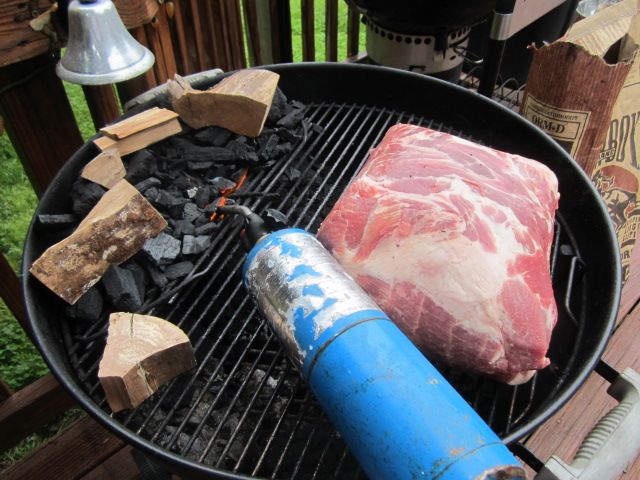 Maverick probe is in (haven't used that in forever), smoke is rolling and time for the lid.
As you can tell by the temp, the butt was partially frozen, which is fine.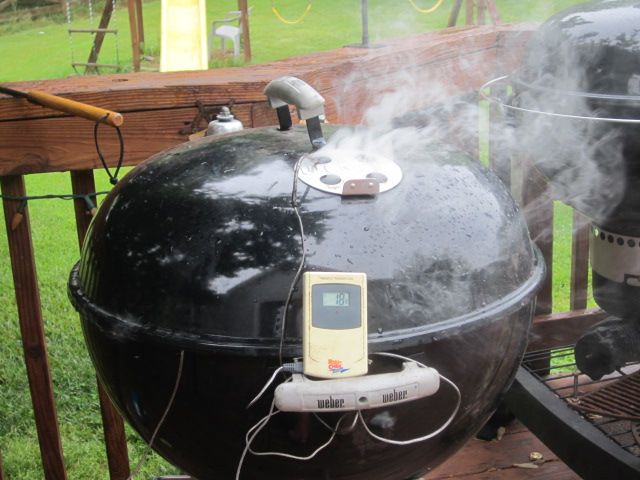 Getting some nice color at the 3 hour mark and I added more lump, the only time I needed to add more.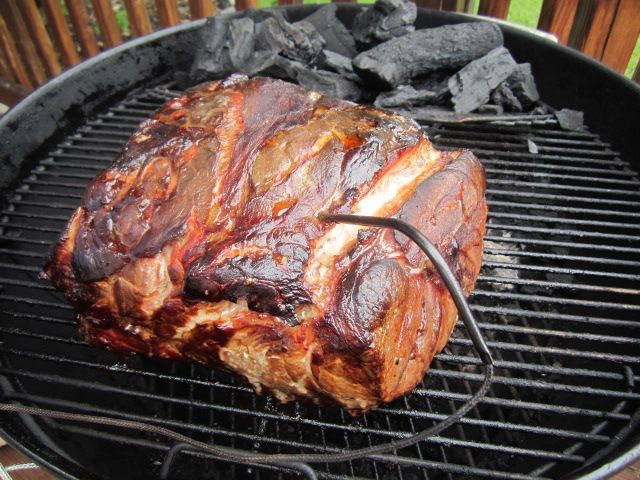 Foiled at 165º and continued to cook until done.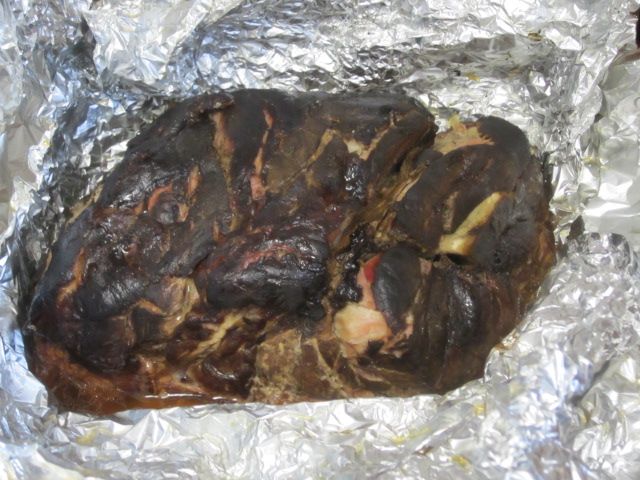 Pulled the pork, mixed in
Scott's
and
Wolfe Rub Original

.
Some of the best pork I've made!
Serve with slaw on the sandwich, if you don't put it on the sandwich just 'stay stupid'!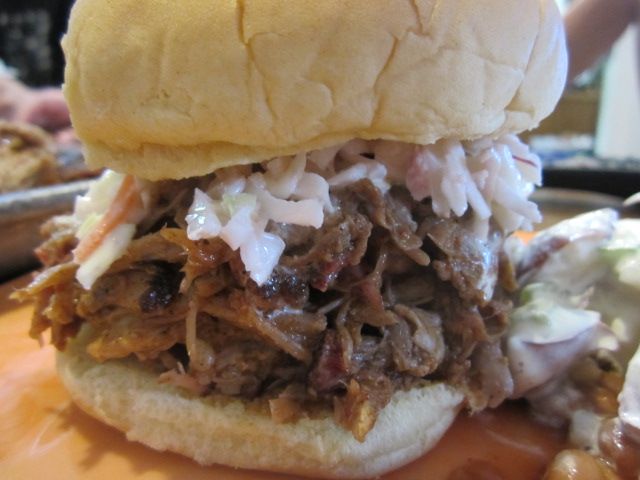 Nom, nom, nom.....