Kraut and Granny Smith apples, combined with pork fat? Does anything taste better than that combination of flavors?? The apple tone down the tartness of the kraut and the pork fat simply makes it BAM in your mouth! Add some pierogies and you've got a tasty meal!
One bag of sauerkraut, two Granny Smith Apples and two kielbasa.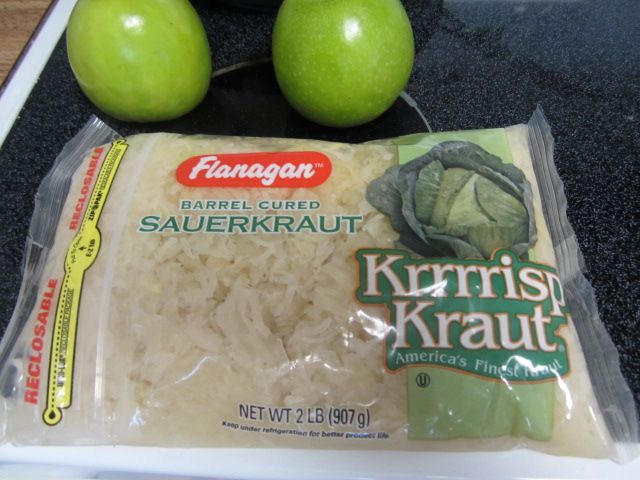 Brown the sausages a bit, then cut into bite size pieces.
Put everything into a pan, foil and put in a 350º oven until bubbly.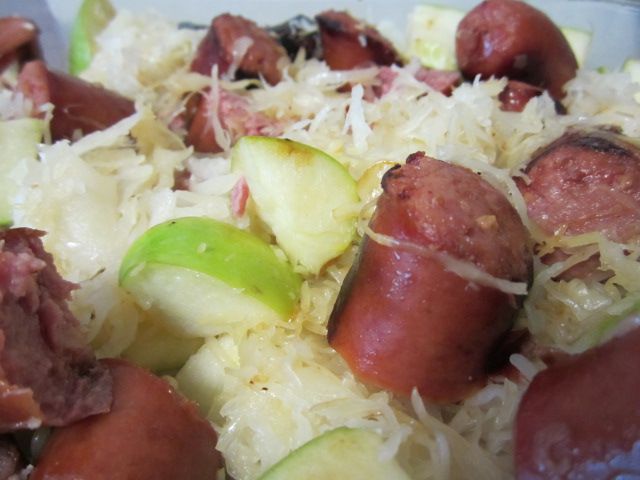 Stir in two boxes of potato and onion pierogies and cook until warmed through.
Dinnerr is ready.