I've been getting skirt steaks from Blooms for a while and the other day I picked up about 5 packs. They're vacuum sealed and they are ALWAYS marked down. The two steaks here weighed 4lbs total and cost a whopping $5.04 each for a total of $10.08 for some of the best eating you can think of! I hope the people around here never figure out how good they are....kinda funny as we have a growing Latino community....
Marinated the skirts in a little Italian dressing for base (oil & vinegar) then added cumin, chili powder, garlic, onion, pepper, salt and oregano. Used the same mixture on the peppers and onions.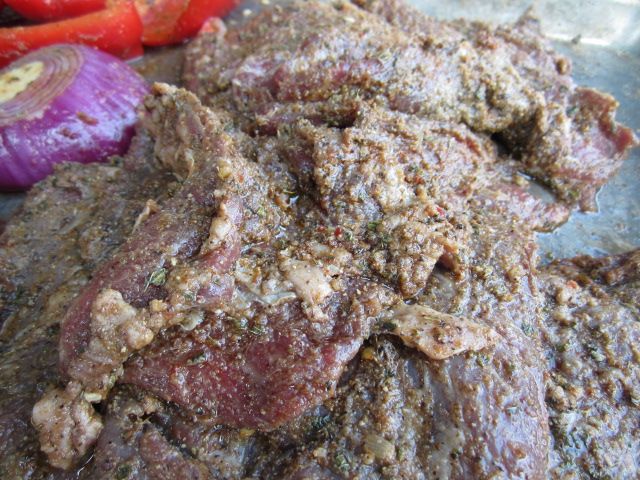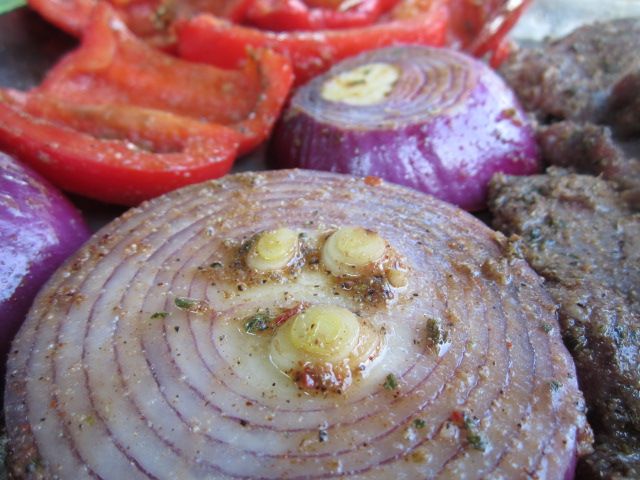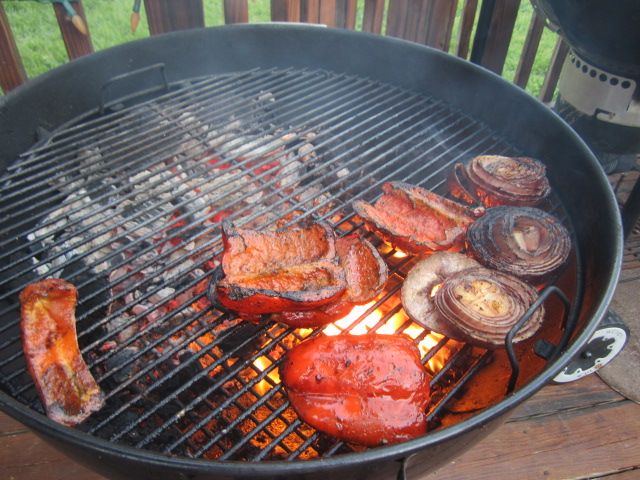 Time for the meat. Quick sear, 2 minutes per side over direct heat.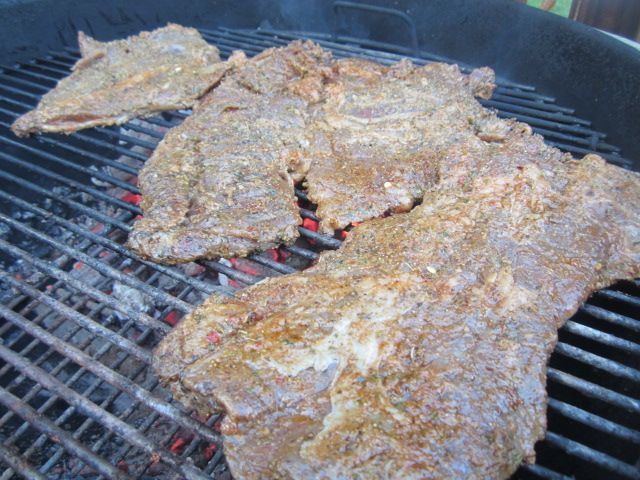 After a quick rest it was time to slice and eat!