Haven't done one of these in a coon's age!
Salted with sea salt and Knox's Salt Free Barbicu rub, great stuff! Good on Aliens too if you doesn't afraid of them.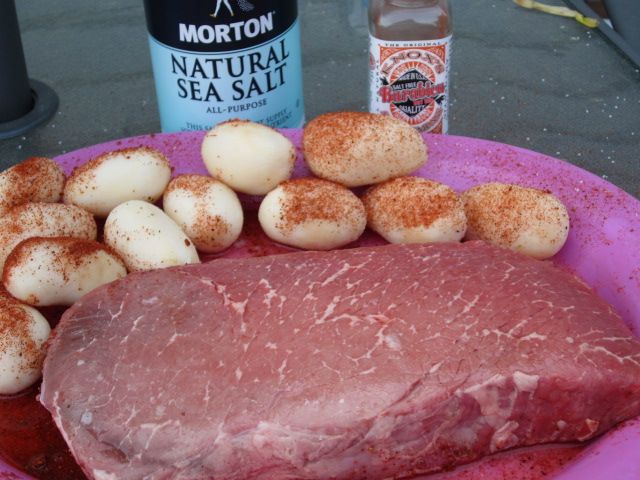 Also salted and seasoned new potatoes with Knox's. Garlic bread sticks were added too.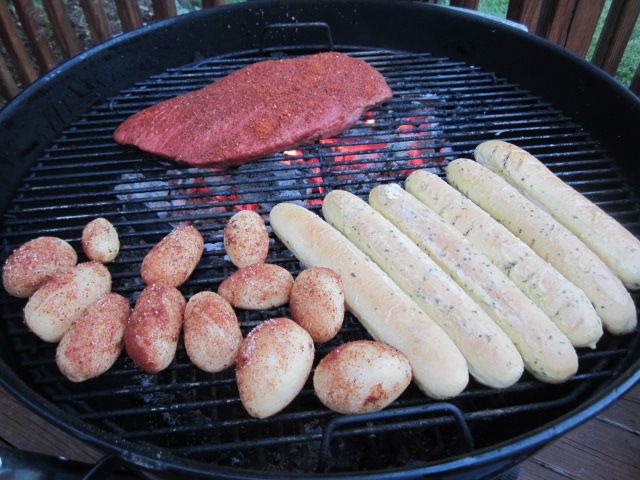 Steak goes for 4 minutes per side. NO LONGER!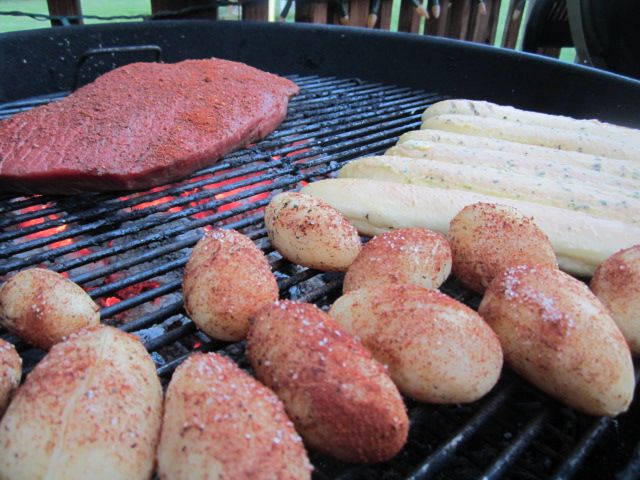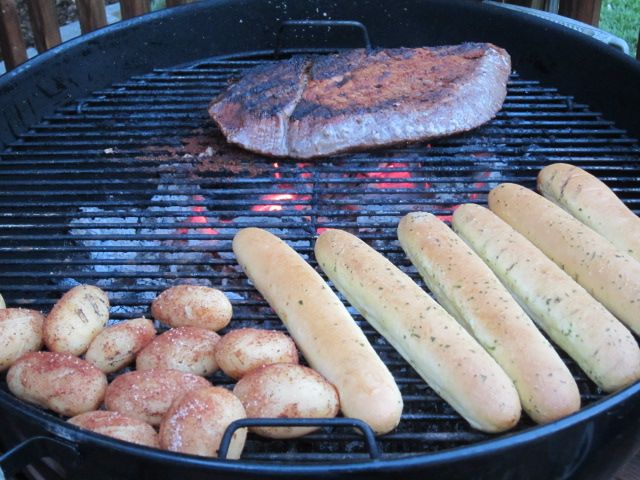 Ready to eat!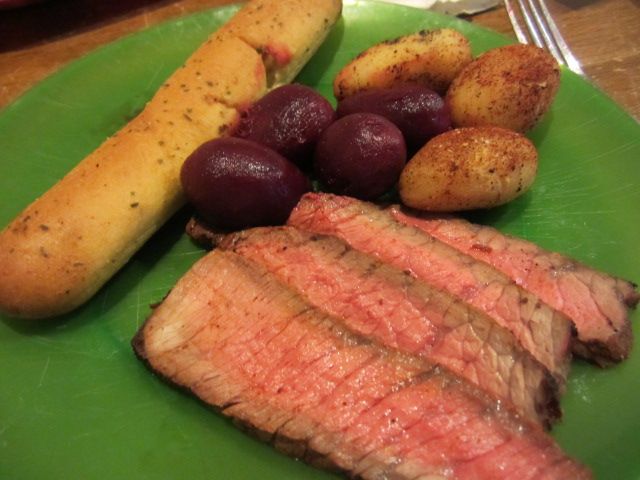 Almost forgot the horseradish!