Today was Cathryn's 10th Birthday.....she wanted burgers and sweet potatoes.
Unseasoned sweet potatoes indirect until soft.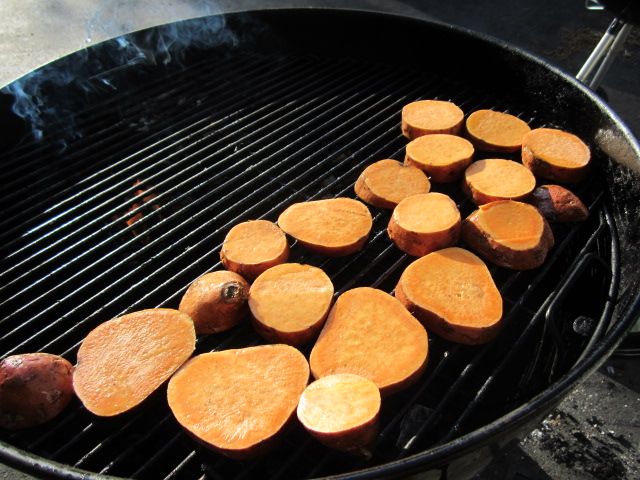 Once soft I added a liberal dose of
Wolfe Rub Citrus
.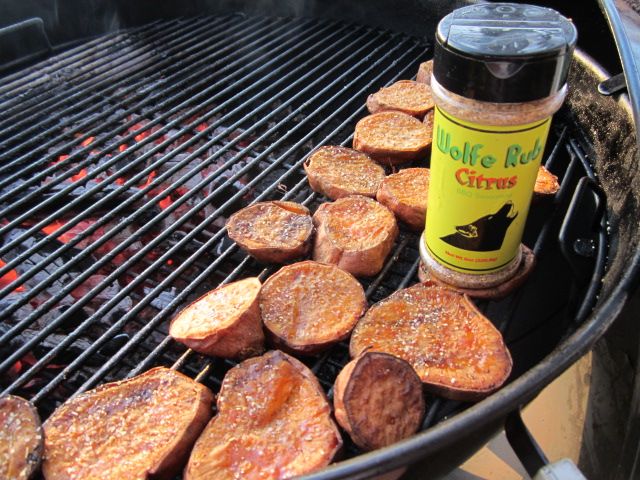 Burgers over lump.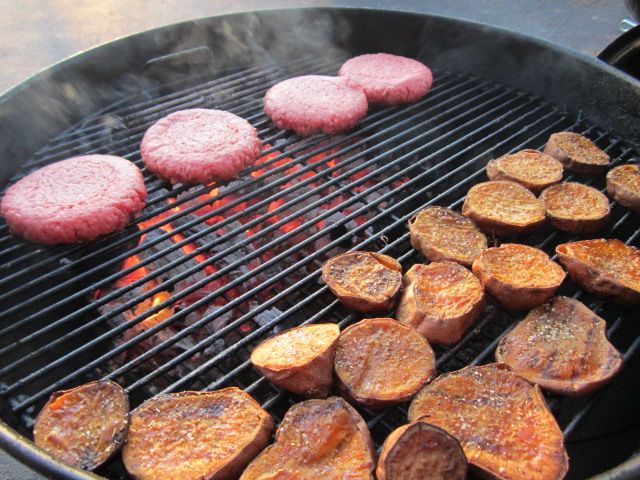 After a flip, moved the burgers indirect and added cheese. Swiss on mine, American on the Birthday Girls!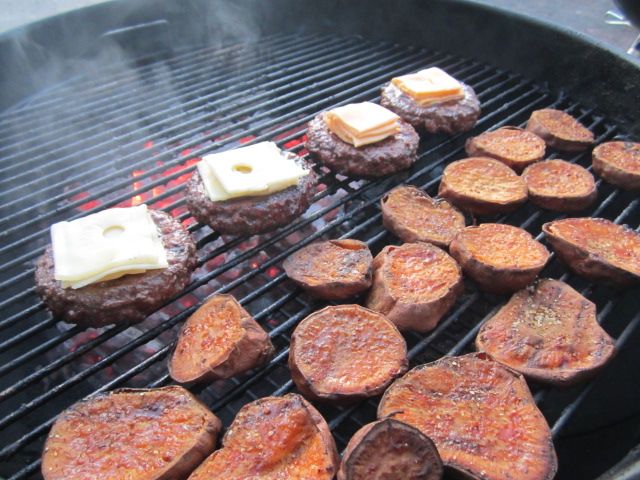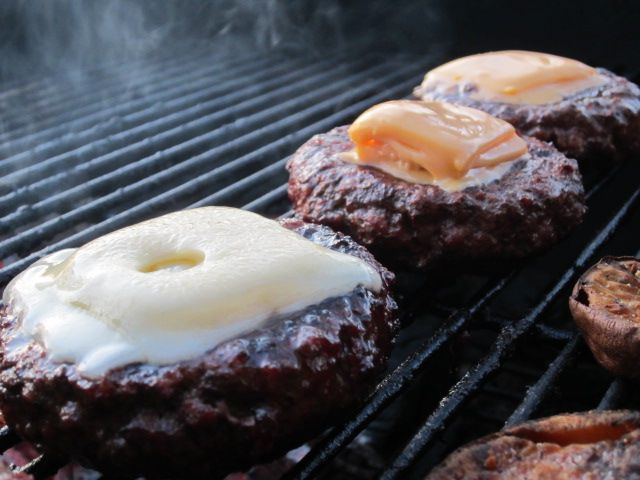 Time to eat!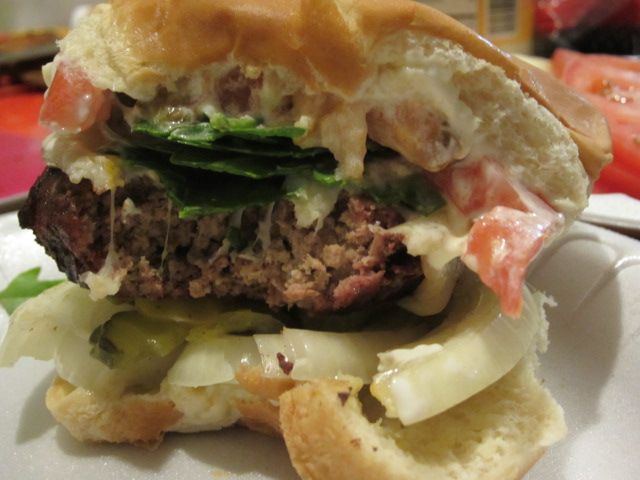 And of course a Strawberry Birthday Cake!