First butt of the new year. Naked 9lb butt. Started at 11am plan on eating around 6pm. Cooking high heat and will foil around 160-170.
At 11am.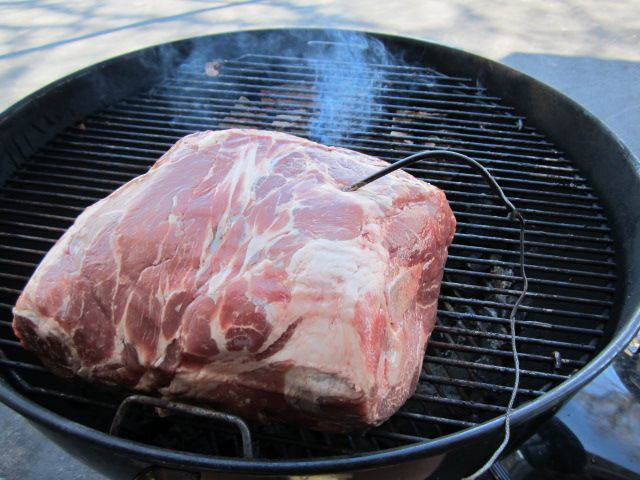 At 2pm.
This was a 9lb butt. Total cook time, 7 hours.
Time to foil at 170.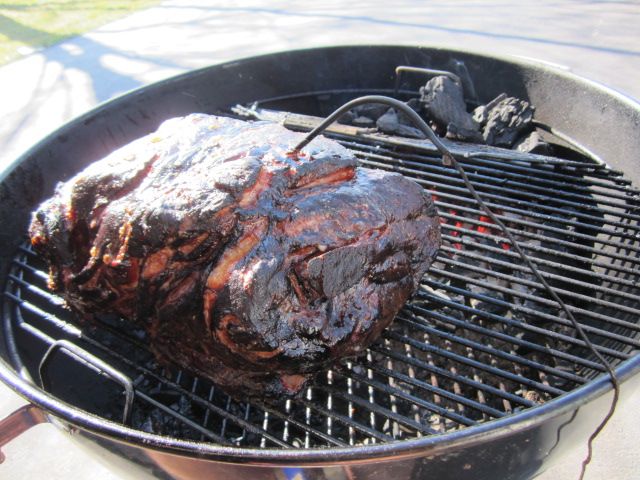 Finished cooking in foil until 190, let it rest and it rose to 195.
Once the pork was pulled, It was sprinkled liberally with
Wolfe Rub Original
.
Homemade mac n cheese.
Time to eat. Homemade slaw and Texas Pete on the sammich. Collards and mac n cheese for the win!