I marinated the legs in Robusto Italian Dressing for 24 hours, then added about 1/4 cup of Knox's Yummy Chicken Rub for another 12.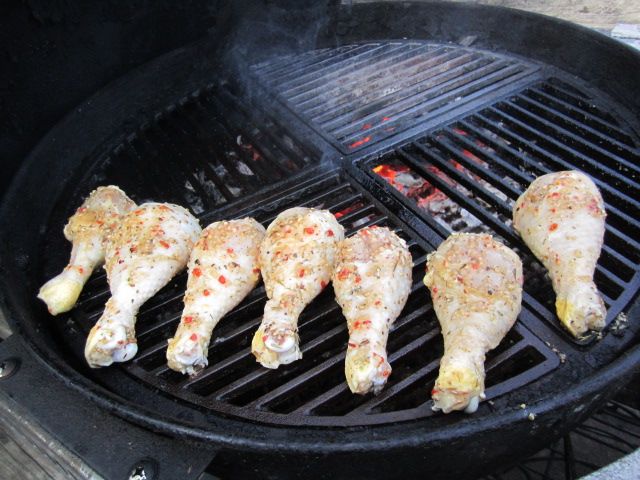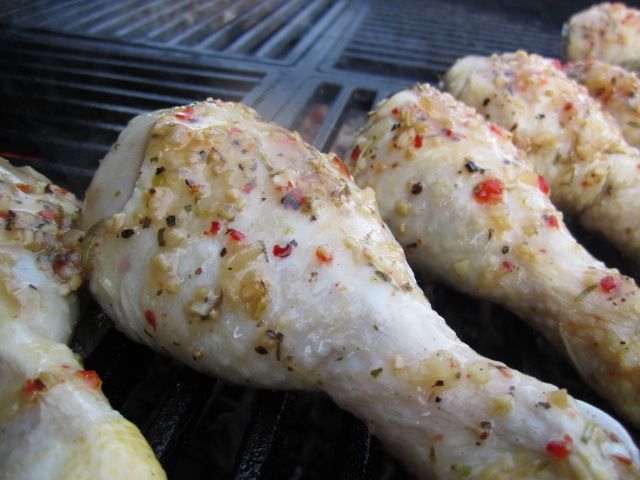 While the legs were cooking I drizzled romaine with Tuscan Italian Dressing.
Legs are done, time to add the romaine over direct high heat for about 1 minute per side.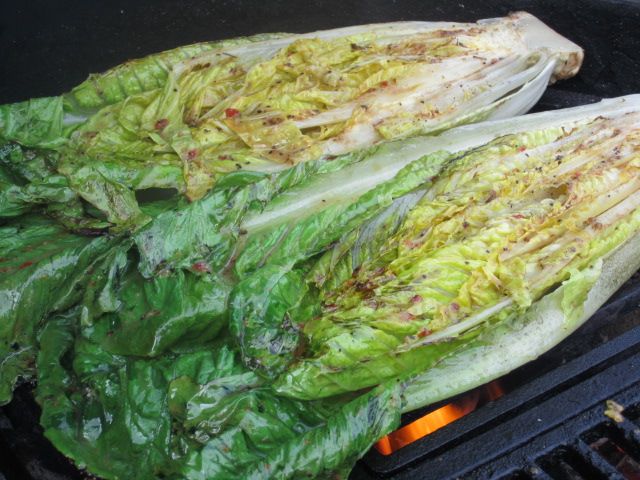 Dinner is ready!! Topped the romaine with a little Parmesan cheese.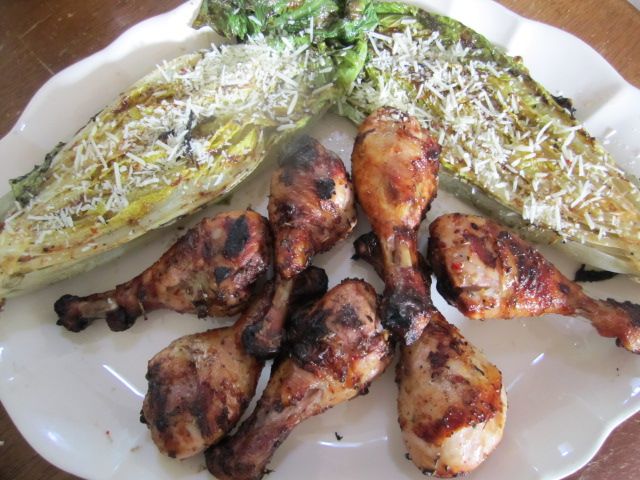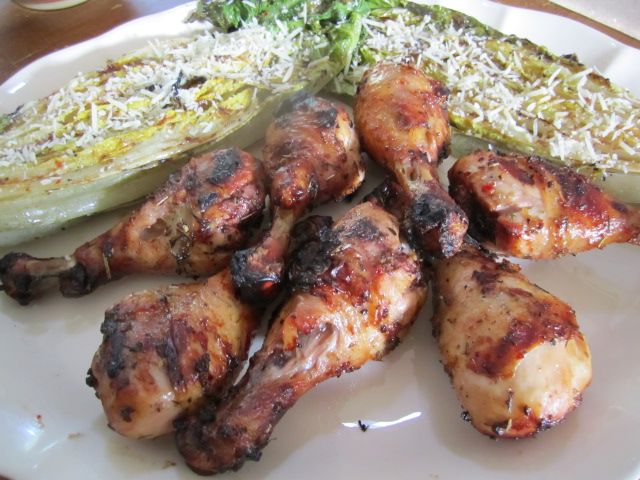 My plate.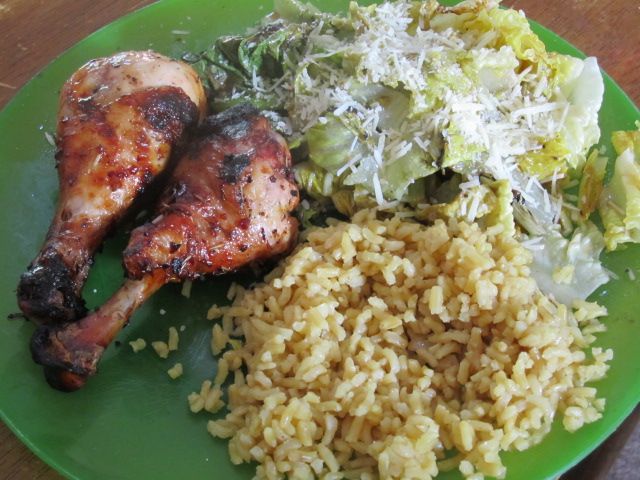 Cathryn and I both thoroughly enjoyed this dinner as you can tell! There's one chicken leg left that I'm gonna have for lunch!