I needed 'Snack Food' as the neighbors were coming over to hang out and have a few cold ones and shots while we played carrome (cool game).
Started out with
3.5lbs of Ground Chuck
2 Whole Jalapenos sliced seeds in all
1 Red onion
1 Bell Pepper
Garlic
Chili Powder
Oregano
Cumin
Salt and pepper to taste.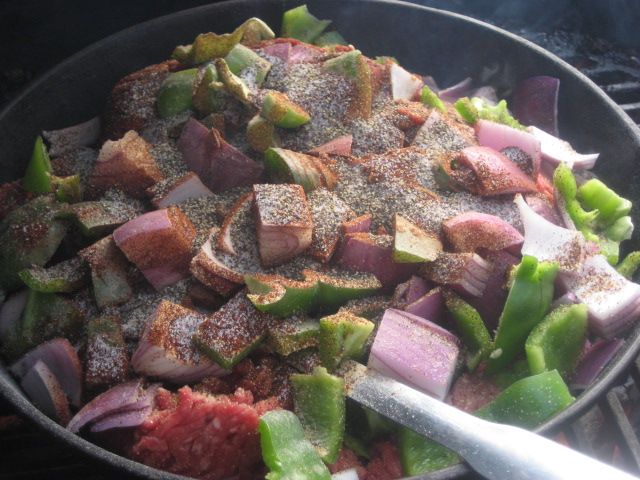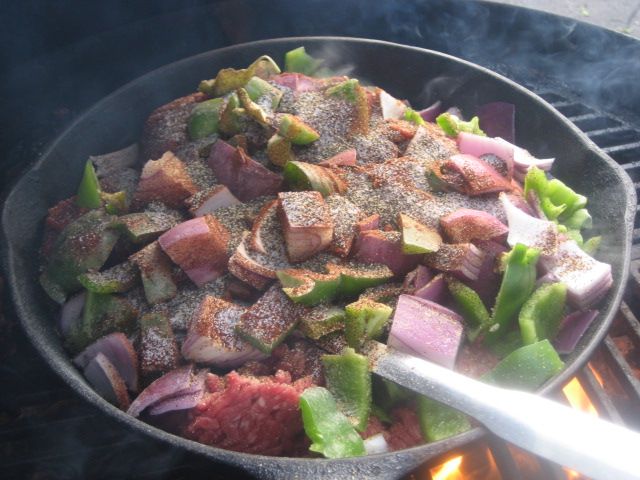 Sauteed in a cast iron skillet until the meat was done and the vegetables were tender.
Then I added a little more seasoning and a can of beer.
Simmered until the liquid reduced until thickened.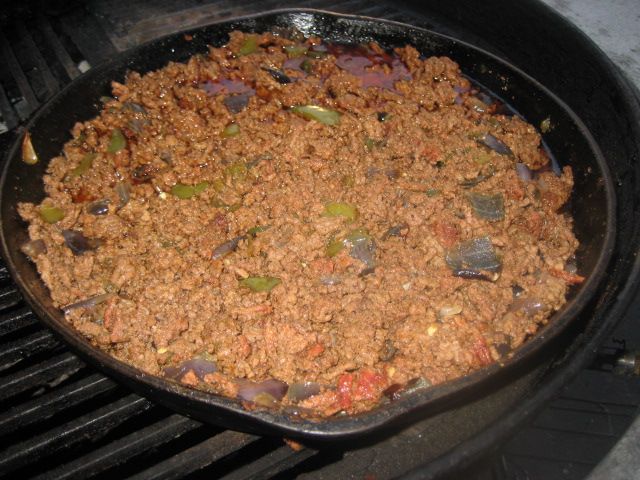 Then added a nice thick layer of Sharp Cheddar cheese.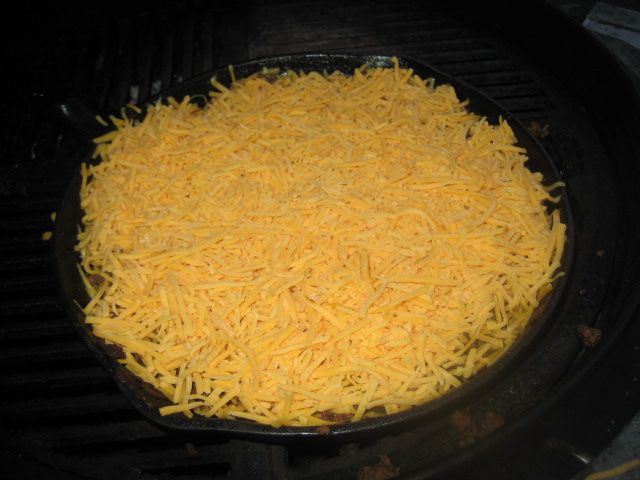 Continued to cook until the cheese was nice and golden and bubbly.
Excellent flavor and method and extremely simple and delicious! This is definitely gonna be a repeat! Going to add some black beans and corn to the next batch!