Started off braising two chuck steaks in coffee, worcestershire, garlic, onion, oregano, salt and pepper.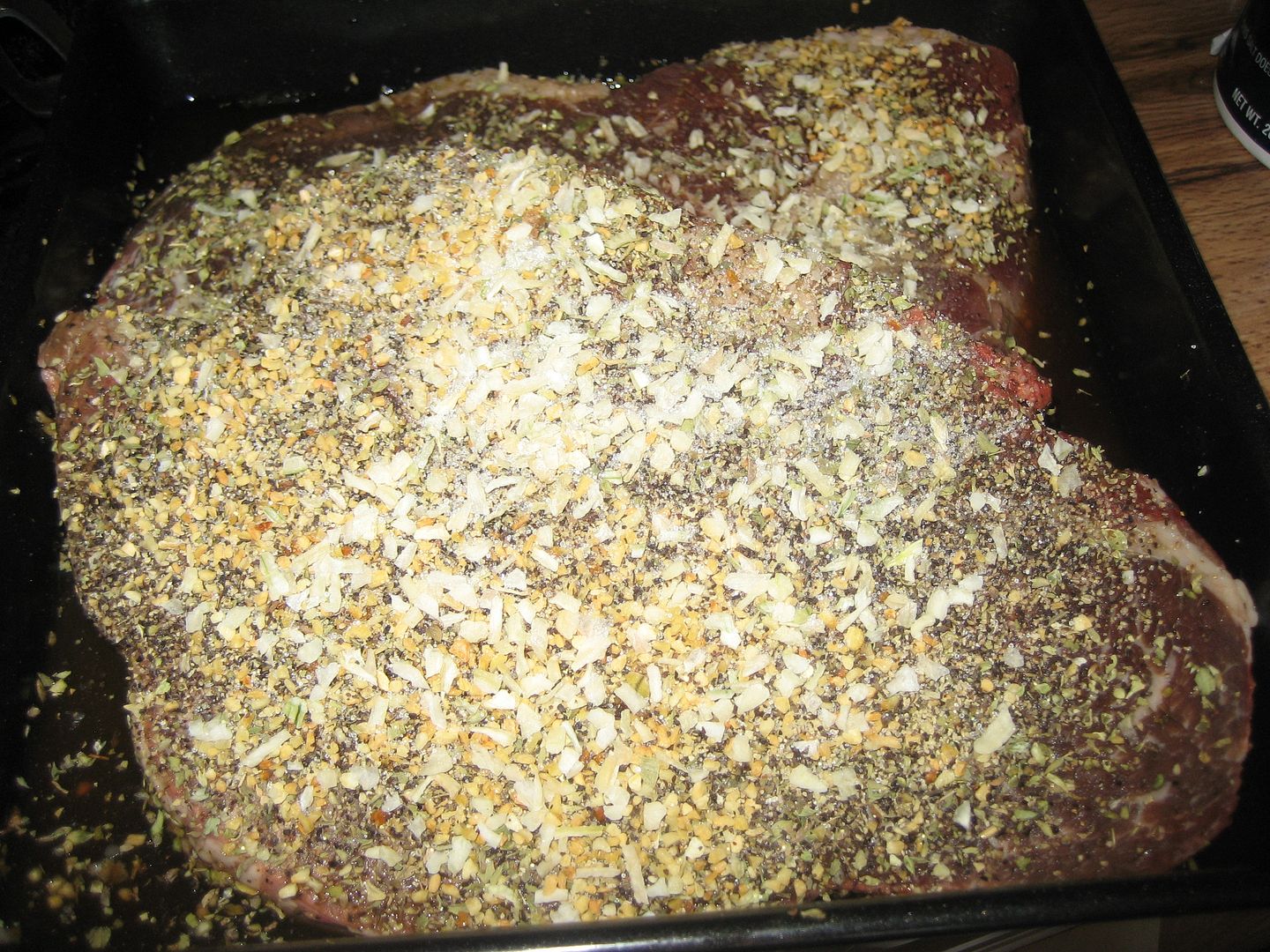 After 3 hours in a foiled pan in a 300* oven, it's fork tender.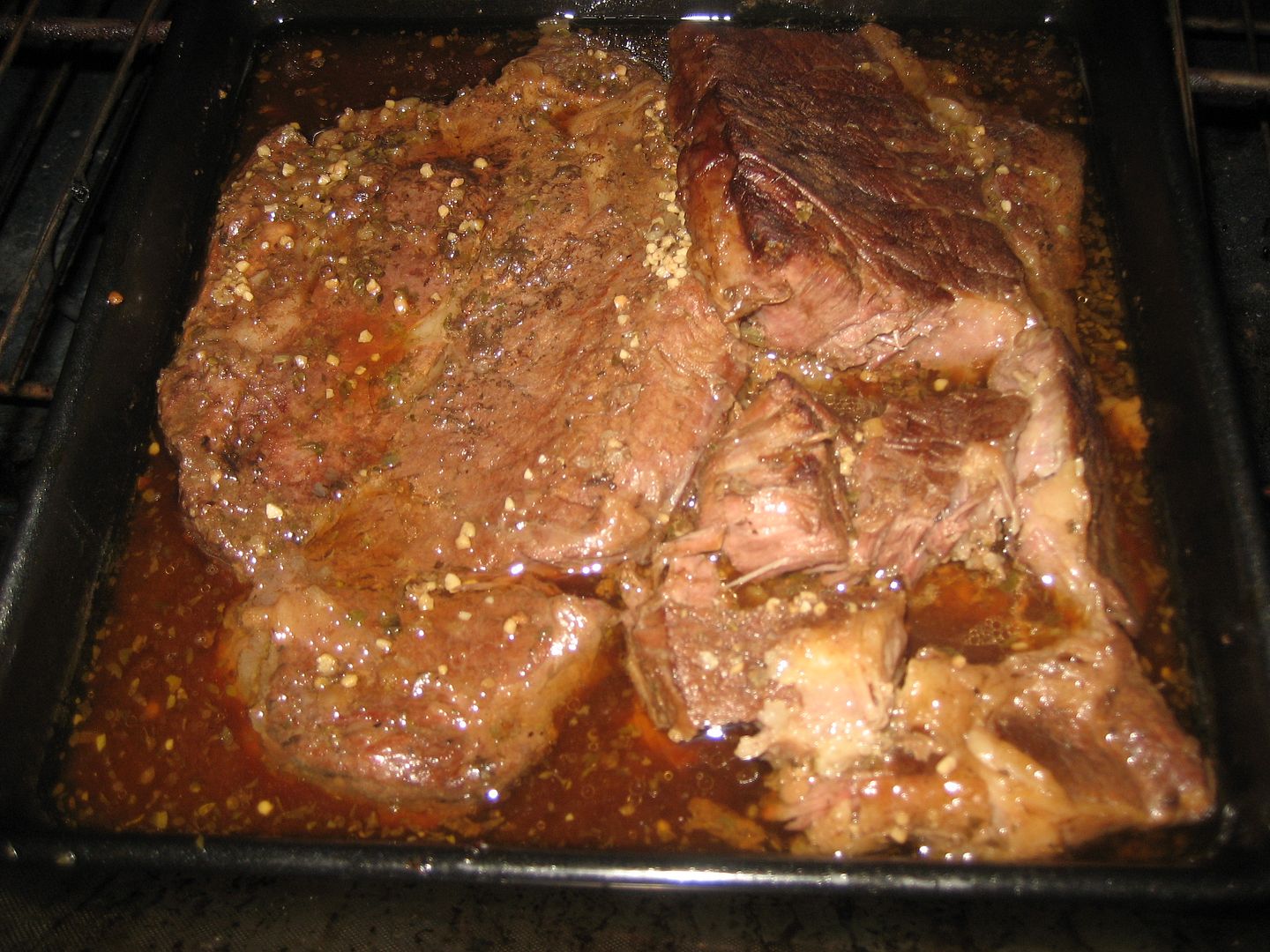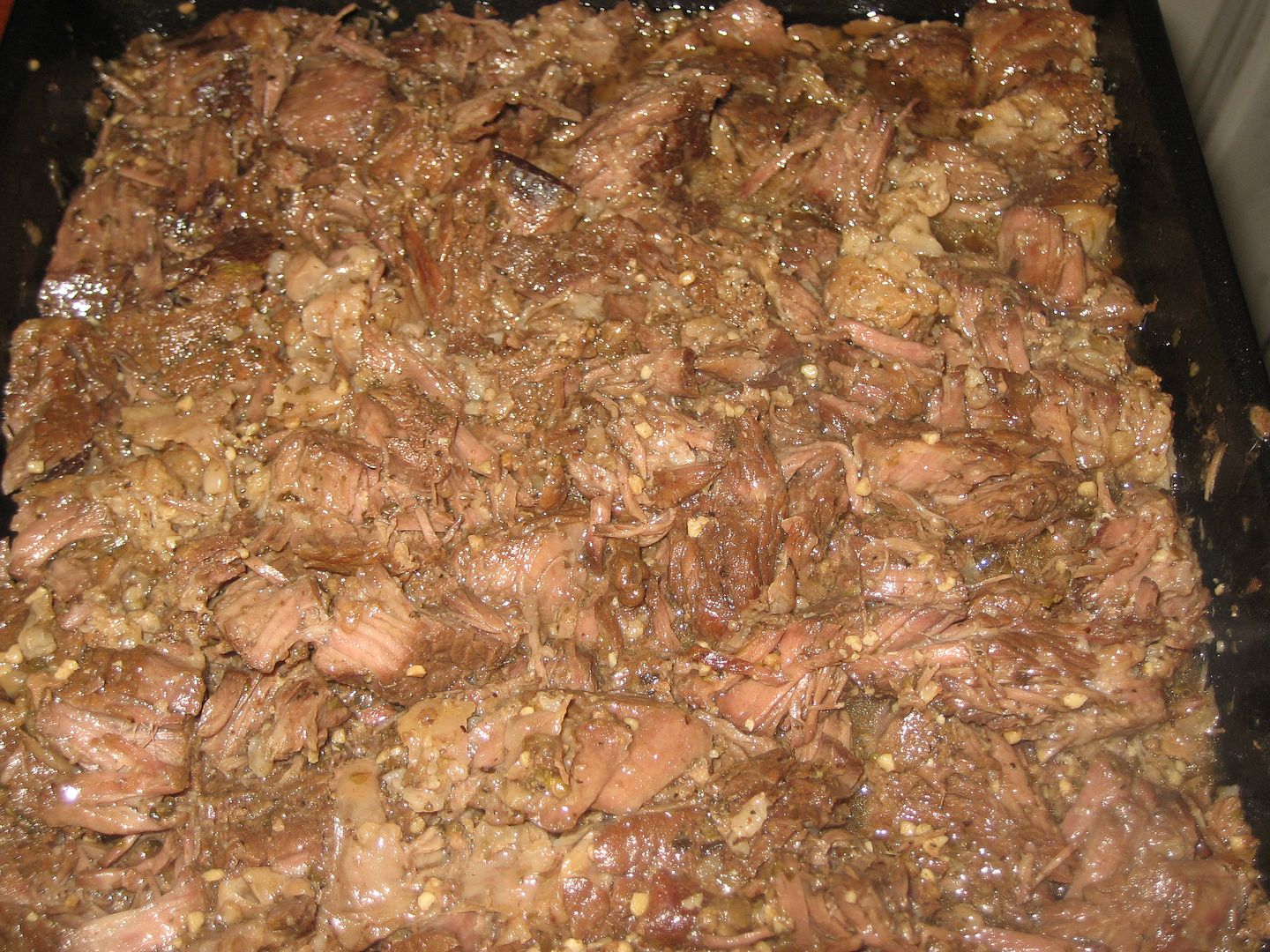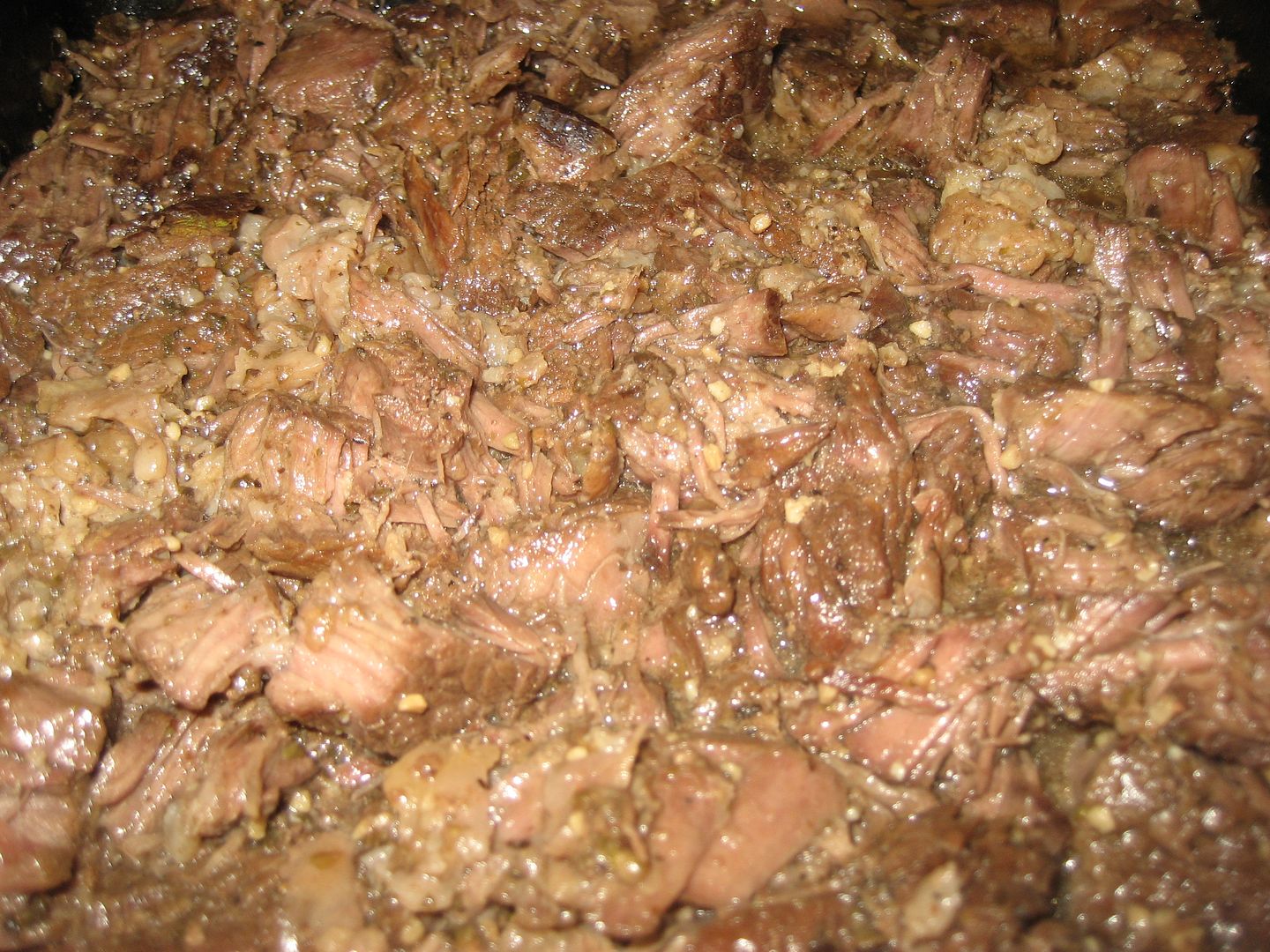 Added about a teaspoon to the mean and juice to thicken while it's baked and added 5 fresh diced carrots that I blanched for 5 minutes.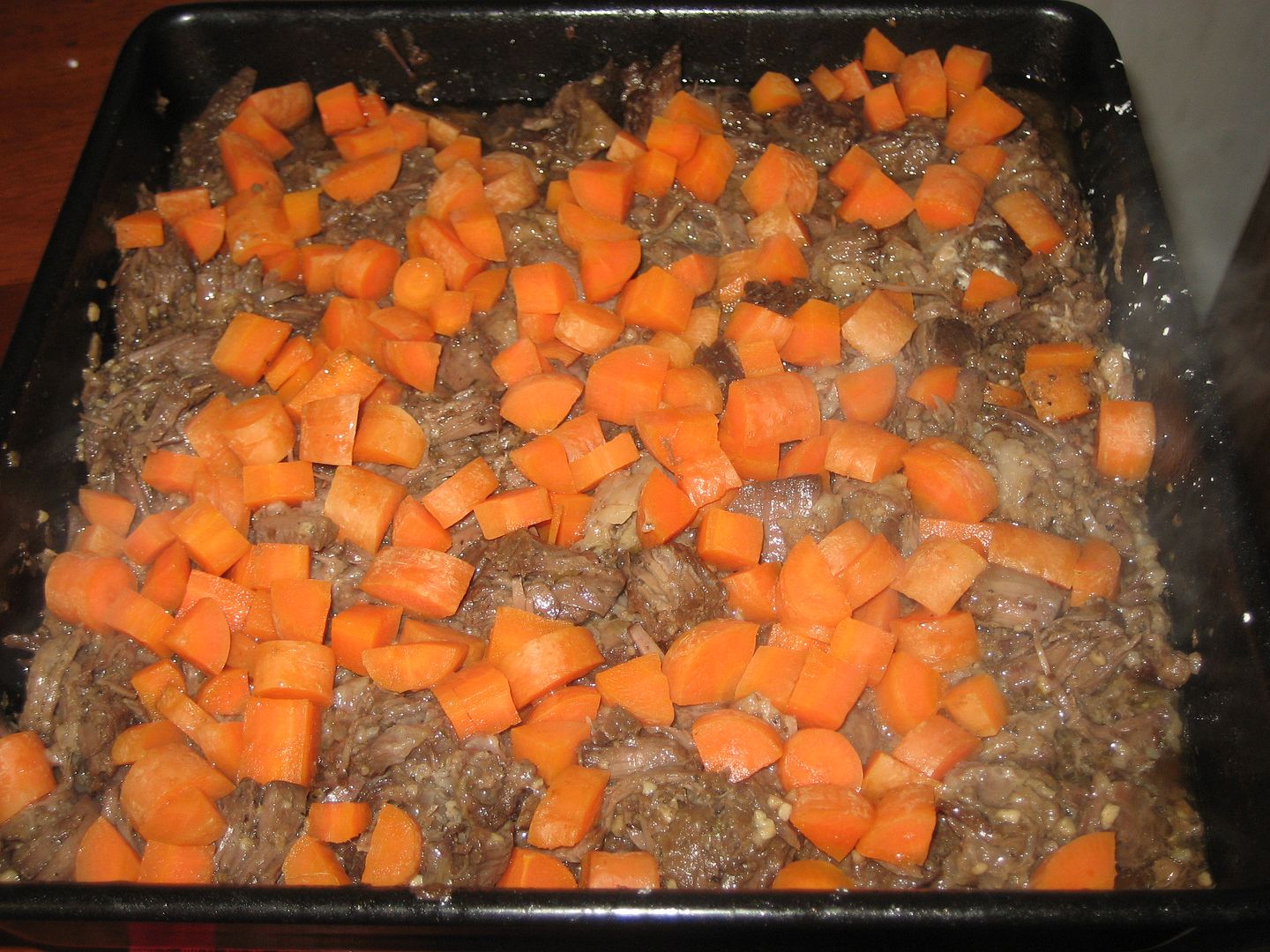 Then one can of drained peas, frozen would have been better, but I didn't have any.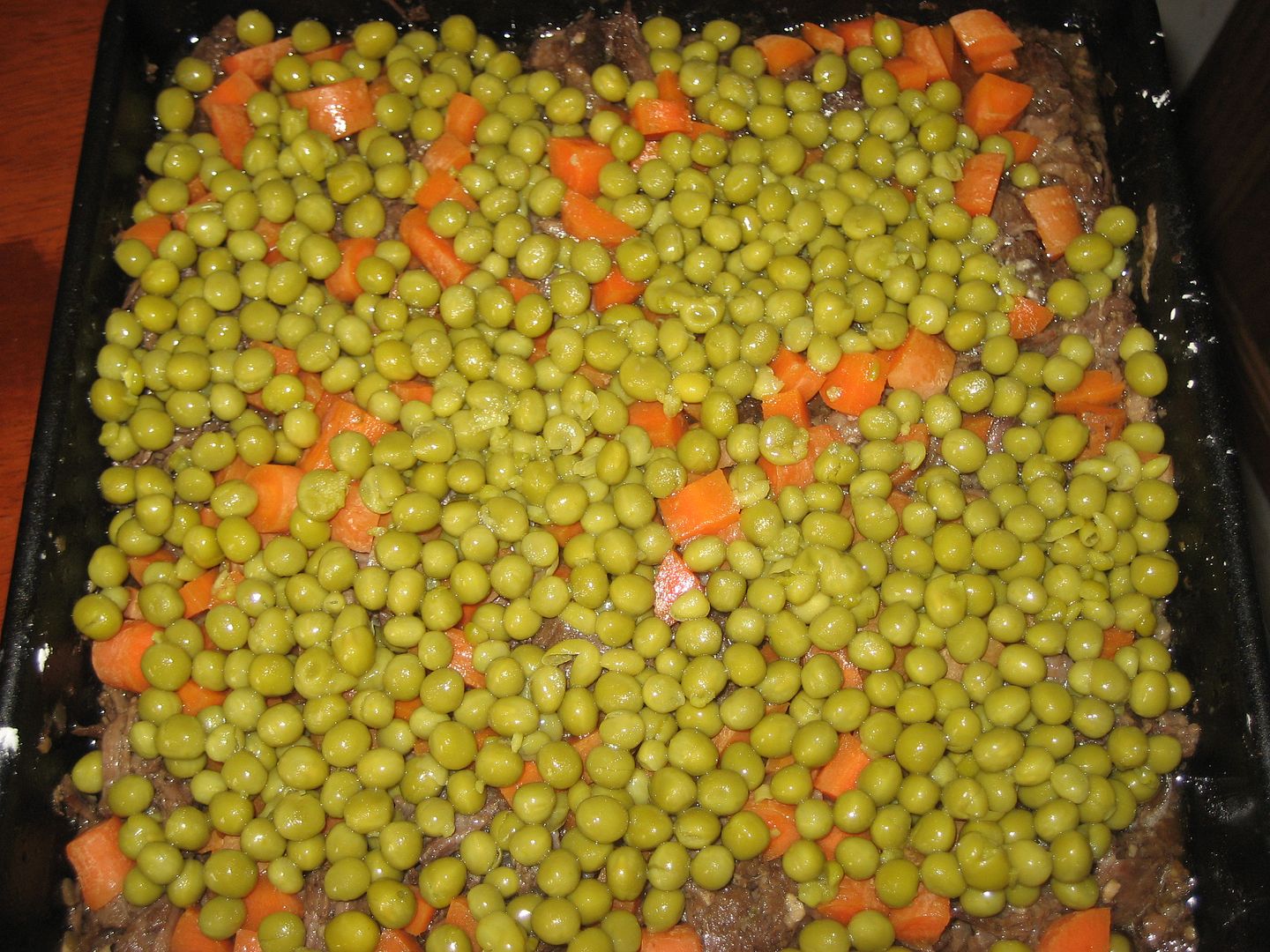 Add one can of drained corn.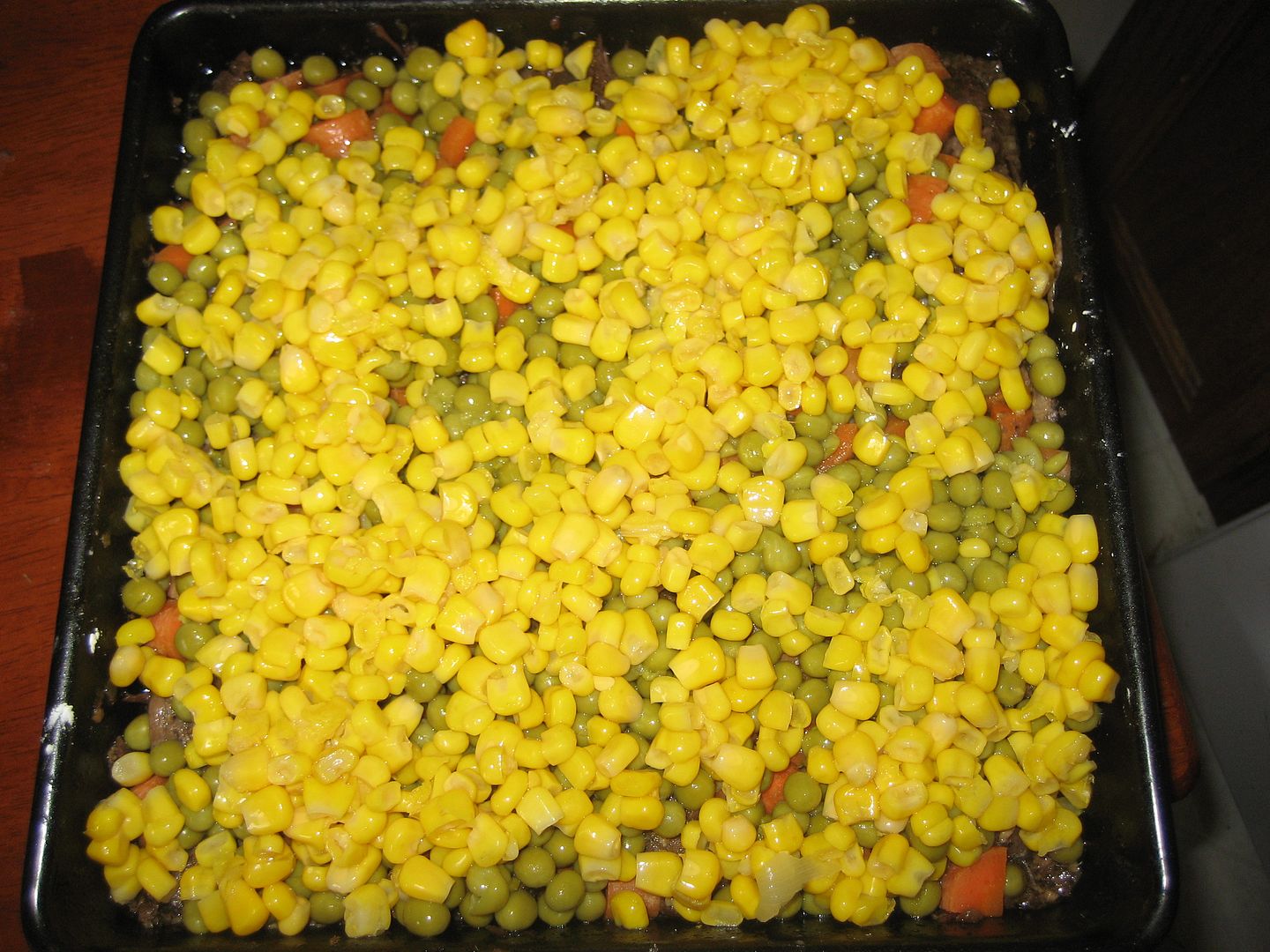 Added fresh mashed potatoes.
Into a 350* oven until bubbly and golden brown.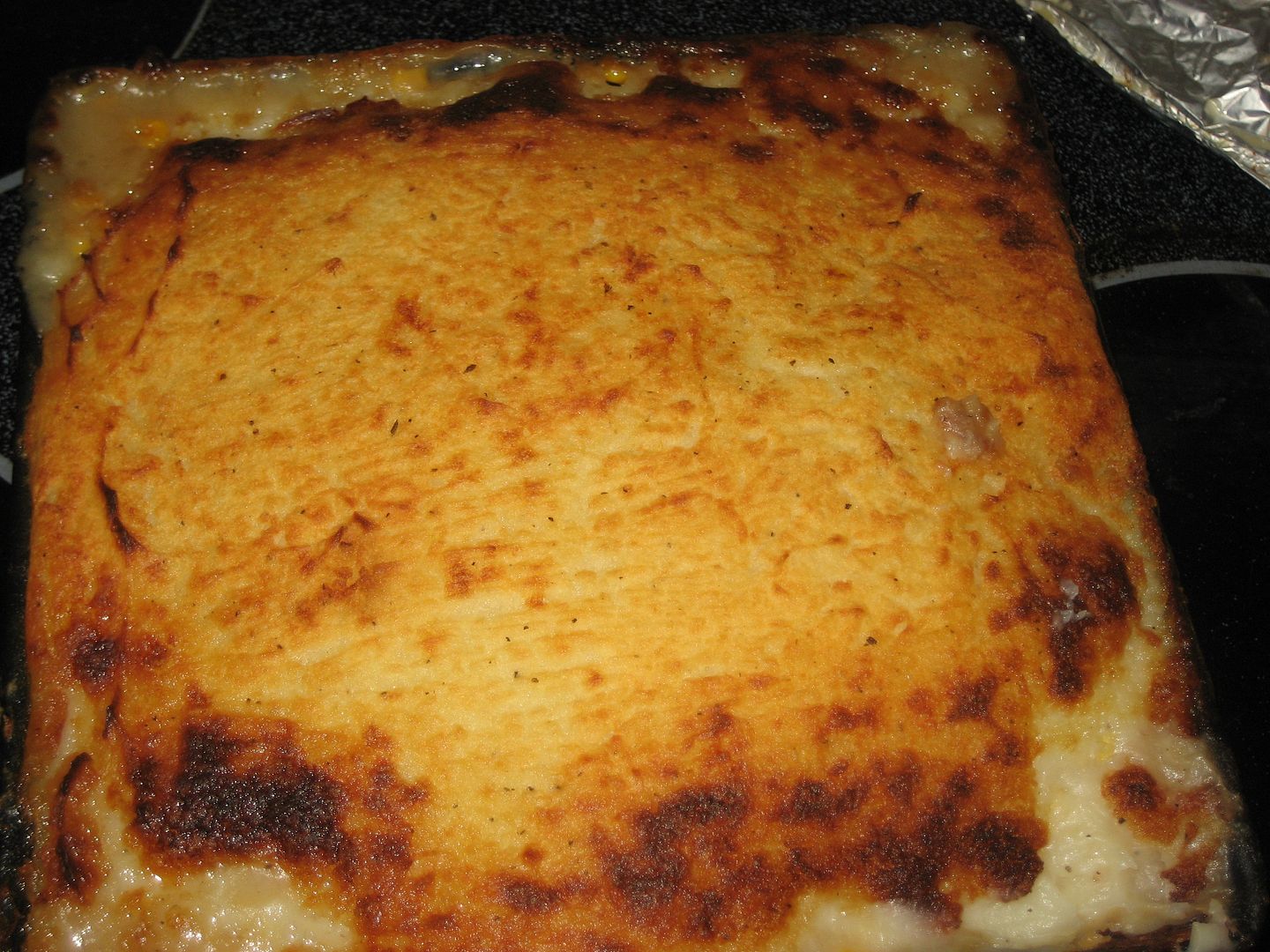 Should have let it rest for a bit before serving to hold together better, but it was awesome. I ate two plates!