Picked up my daughter from school and I had all intentions of just ordering pizza and wings.........Cathrn said she wanted me to make Egg Drop Soup. That was fine with me and cheap. Got home, no chicken stock or broth. So I started digging through the cabinets and here's what I came up with......I gotta say, Cathryn and I ate the whole casserole and it was fabulous.
1 can - Corn undrained
1 can - Kidney Beans undrained
1 jar - Mild Salsa
1 cup - Rice not instant
Seasoned with pepper, garlic, chili powder, onion powder and oregano.
Chips and Mexiblend Cheese.
Combine the first 5 list of ingredients into a casserole dish and bring to a simmer on the stove top. Once the rice is tender and most of the liquid is absorbed, add a layer of cheese, then a layer of tortilla chips and then more cheese. Pop in the oven until the cheese is melted and golden brown. This was a fantastic spur of the moment dish and also vegetarian friendly.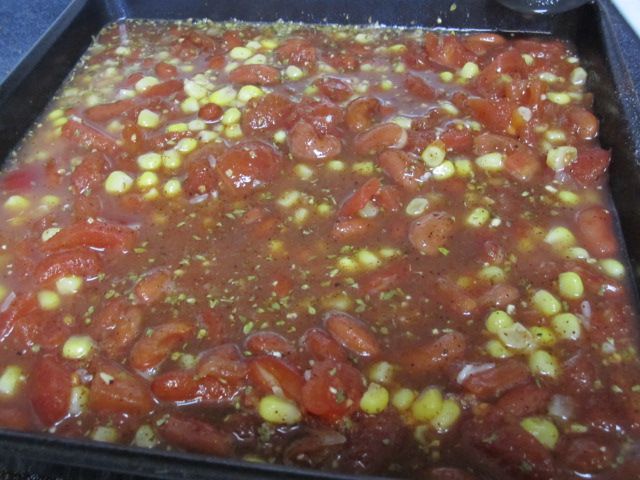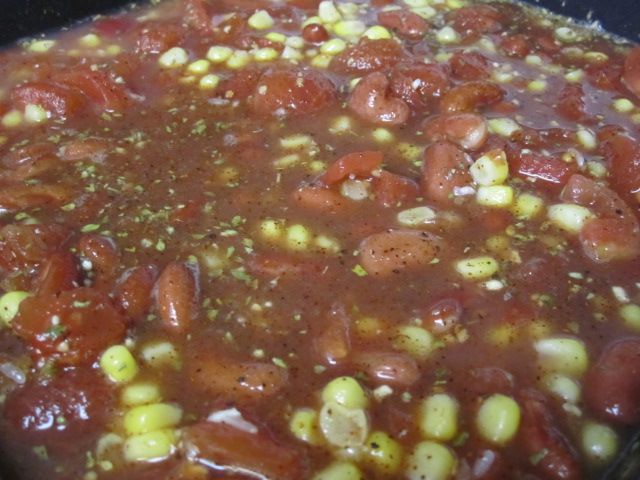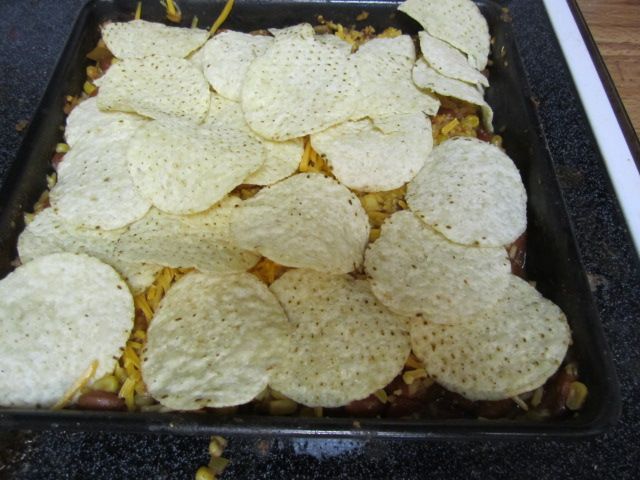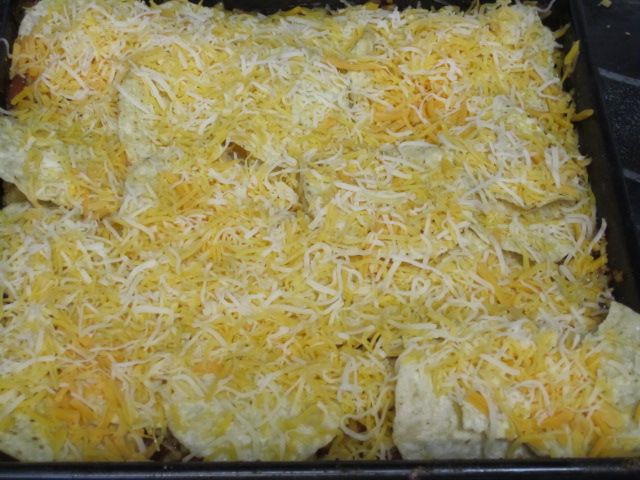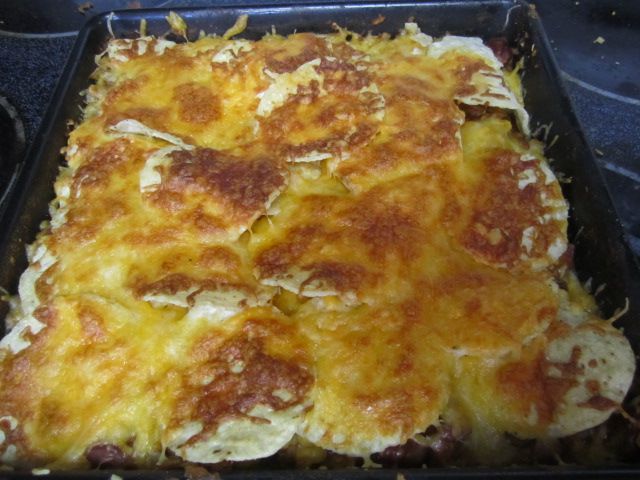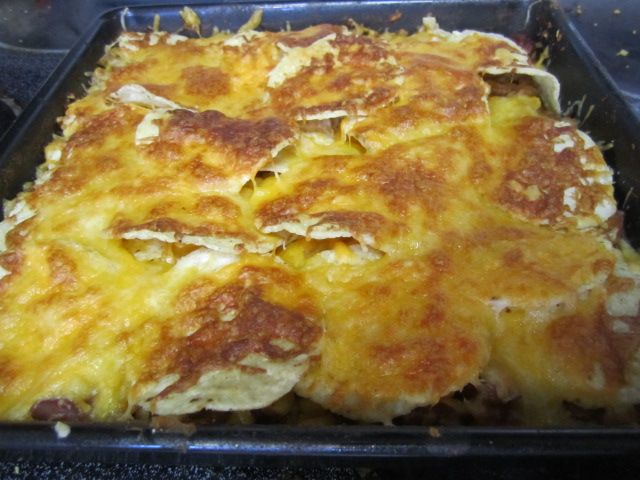 Topped mine with plenty of Franks.