Started out marinating 3lbs of chuck, in leftover coffee, worcestershire, garlic, onion, oregano, salt and pepper.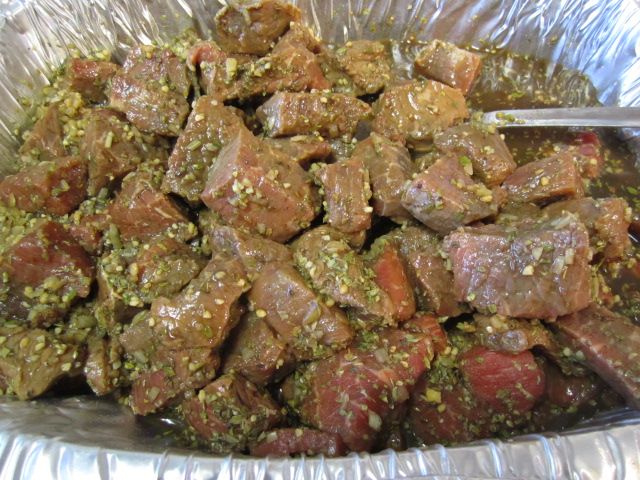 Did a quick sear of the meat after a couple hours of soaking.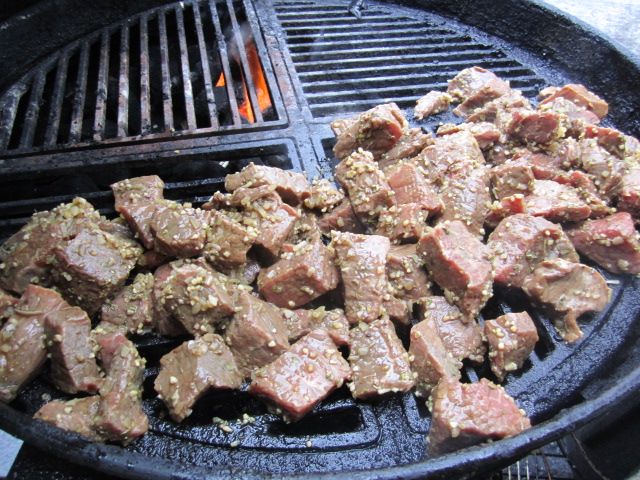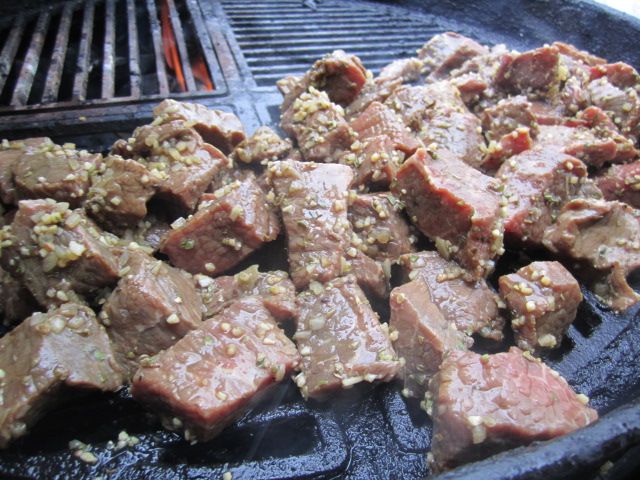 After about 10 minutes, it was ready to remove and put into a braising liquid.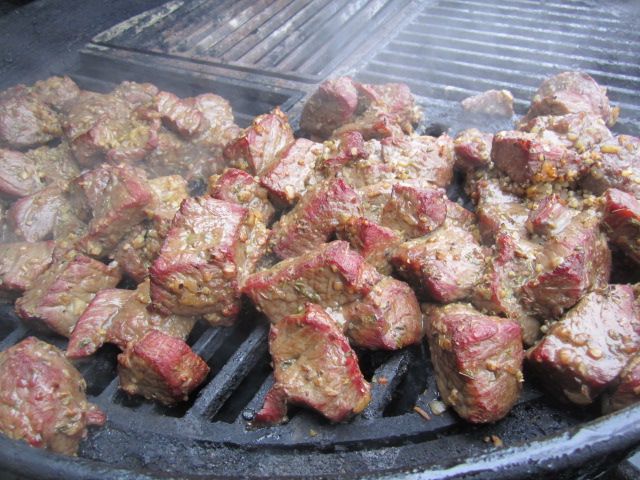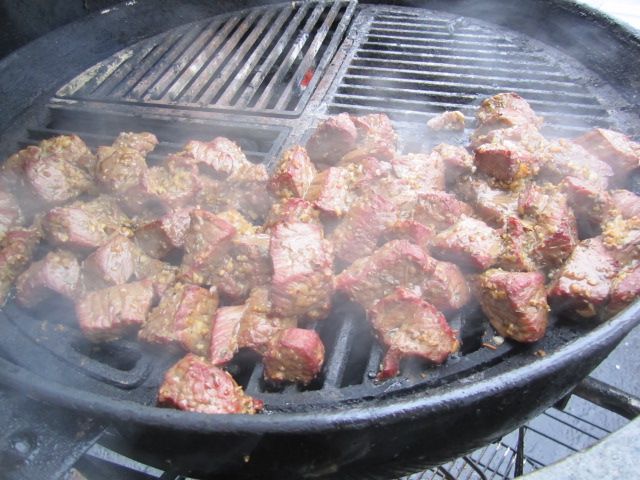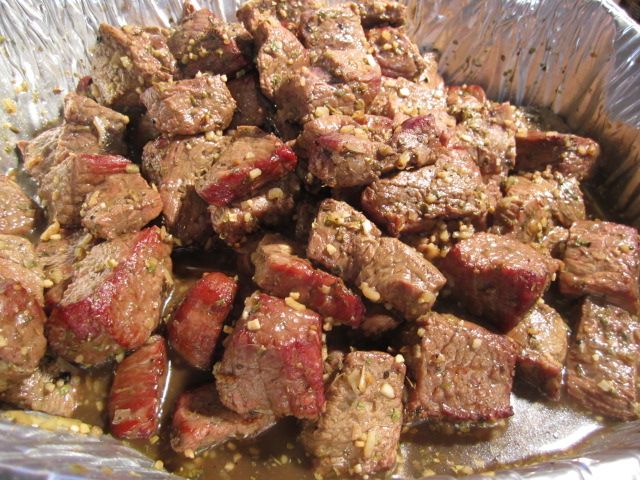 Added tomatoes, peppers, beef stock and onions.
After several hours of simmering it was time to add carrots and fingerling potatoes.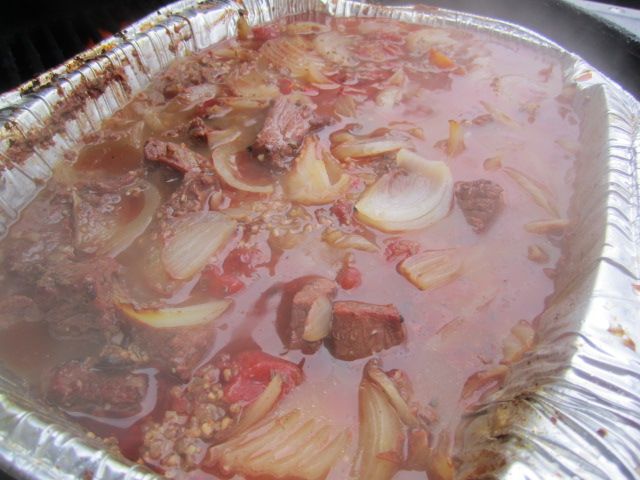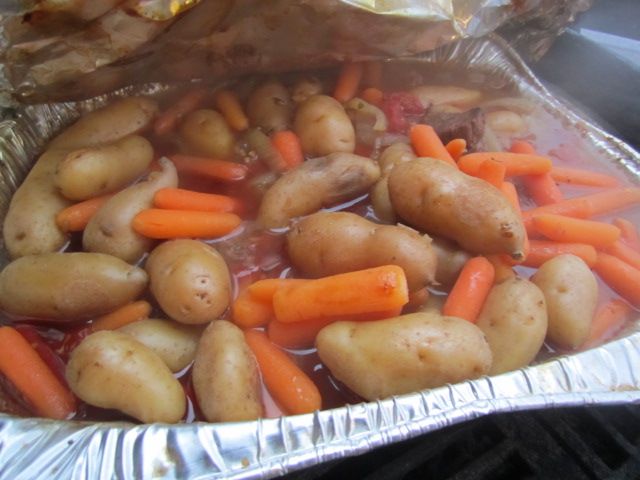 After another hour and a half, it's time to eat.