My buddy JB from Louisana has been raving about Slap Ya Mama seasonings and he sent me a couple bottle PLUS SOME! Thanks BOY! Tasted it out of the bottle and did a JB, 'YUM BOY, NOM NOM, LIPSMACK, DAT'S GOOD STUFF'.
So as you know I'm redundant and get hooked on cooking the same thing.....first it was sirloins, then it was fish, and now my new found foundness of pork loin.
I seasoned it up with a liberal dousing of Slap Ya Mama and let sit in the fridge for a bit. I was ordering Knox Spice's on the way to the grill!!!
Put the loin indirect, then lit the Royal Oak Lump and added apple wood.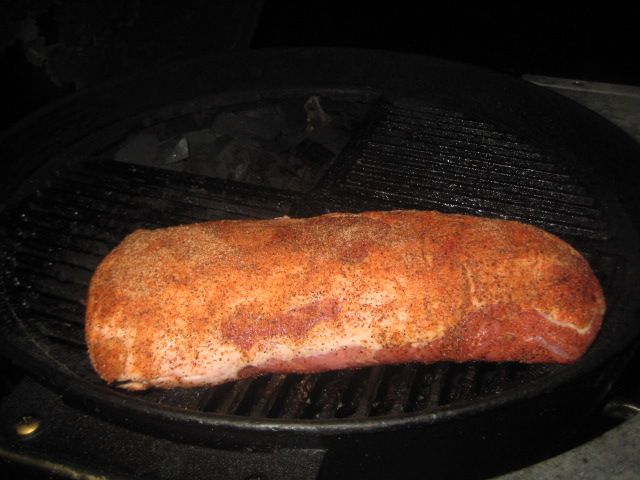 I cooked this loin between 350-375, so I pulled at 155 and rested for about 20 minutes tented with foil.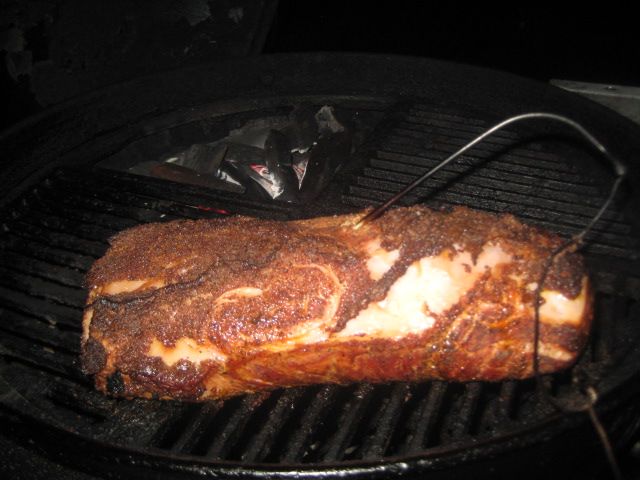 After the rest and ready to slice.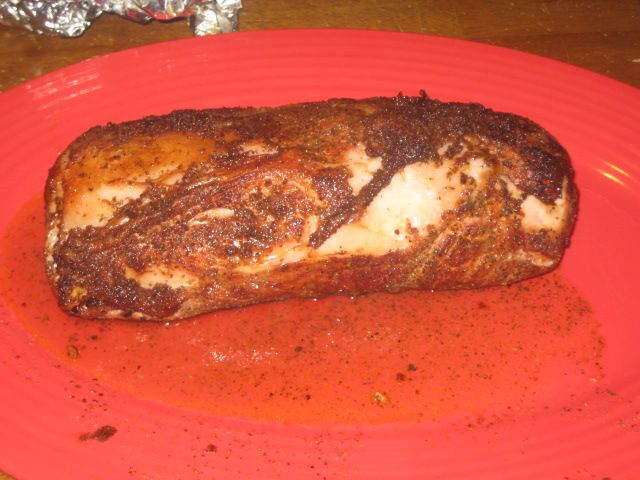 All sliced up and ready to build the sammich!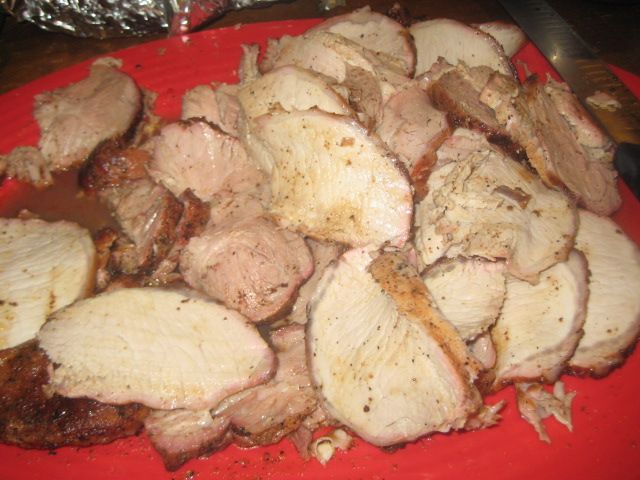 My sammich, with slice sweet onion on the bottom, Tabasco Garlic Grilling Sauce and homemade slaw on the top. Also, some homemade potato salad.