Marinated pork sirloin in the following for about 4 hours.
1/2 Cup - Orange Juice
1/4 Cup - Vegetable Oil
2 TSP - Cumin
1 TBS - Chili Powder
1 TBS - Oregano
1 TBS - Minced Garlic
1 TBS - Minced Onion
First things first.
Epic lime in the mouth pic!! Think it was tart???
Cooked this meal on the Smokey Joe, it's been lonely lately.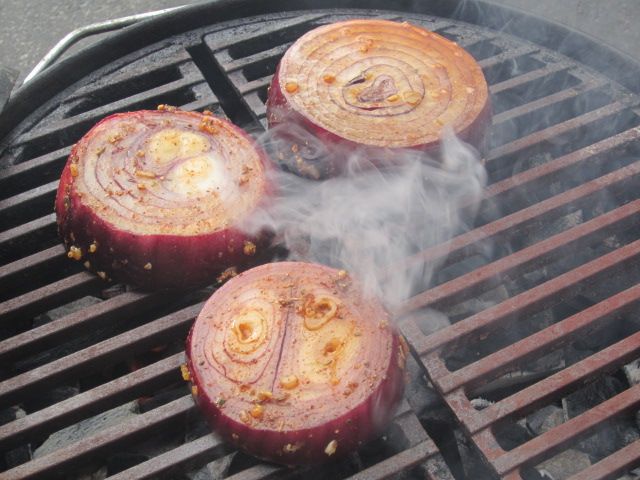 Time for a quick sear on the pork.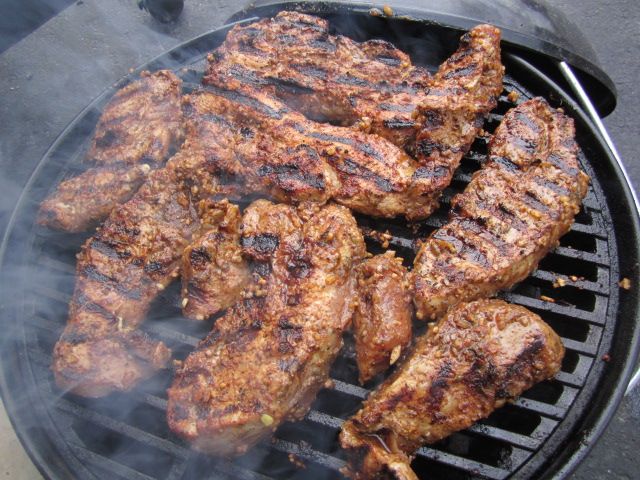 Dinner is ready along with pico de gallo!!