Rubbed a pork loin with
Wolfe Rub Citrus
and wrapped it up and let it marinate for a couple hours. Then put on the grill indirect with 3 pieces of Cherry wood.
Then lit the fire and let the temps come up to around 300 for the duration of the cook.
While the loin was cooking I was out in my shop working on some reels, reading my favorite BBQ Forum and keeping hydrated. YES I was using a Twizzler as a straw......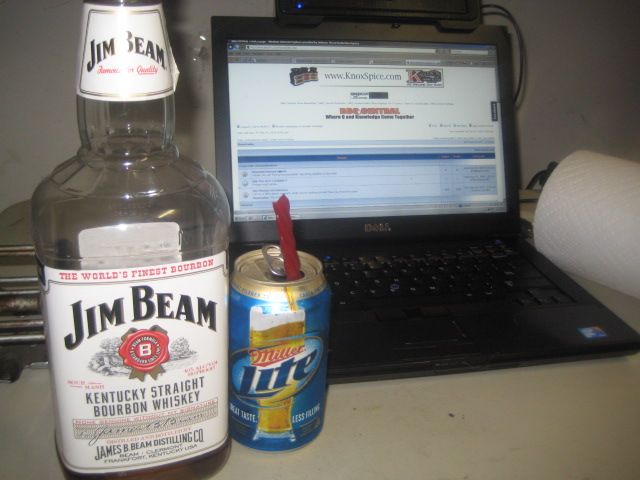 2 hours later the loin was pulled at 157 degrees.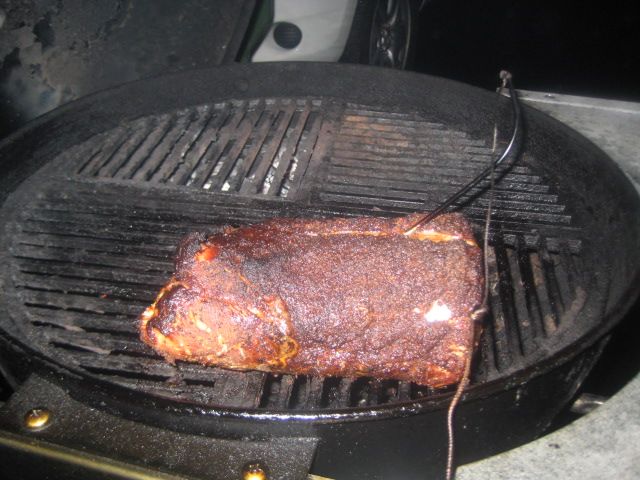 After a 20 minute rest, it was time to slice and eat.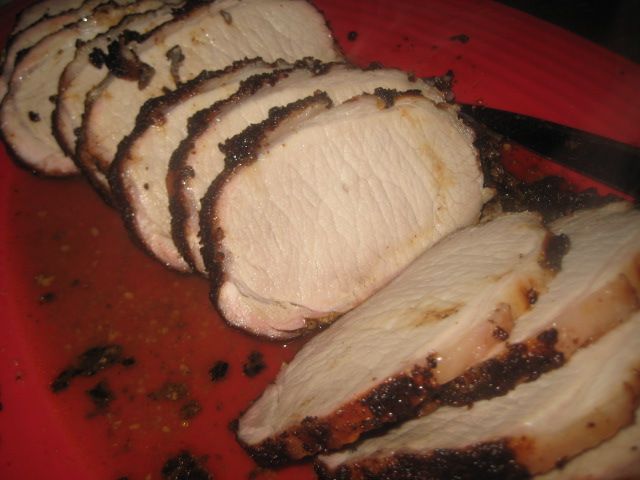 My plate along with black eye peas, sauerkraut and corn bread stuffing my wife made that was pretty good and full of vegetables, to include broccoli and brussel sprouts. Sounds funky, but it was good.