Woke up this morning not really feeling well and didn't plan on making anything to snack on for the Skins game. But at 12:30, I got hungry and inspired. So I rummaged through the pantry and this is what I came up with and it was gone in about 10 minutes between my daughter and myself.
Started off toasting a drained can of yellow corn to add a bit of flavor and sweetness.
Added in a drained can of kidney beans.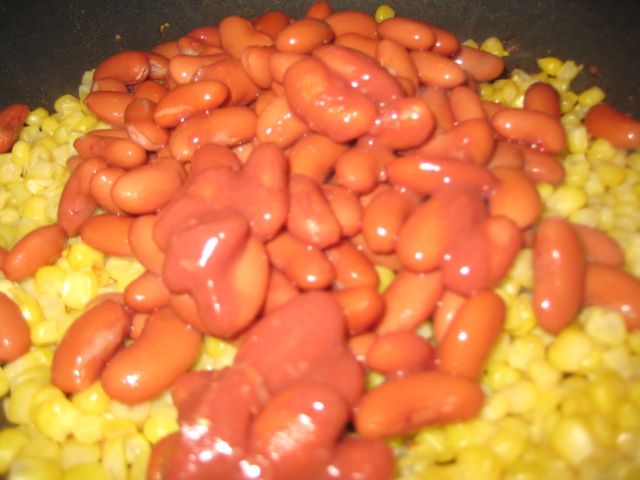 Added a couple cups of salsa.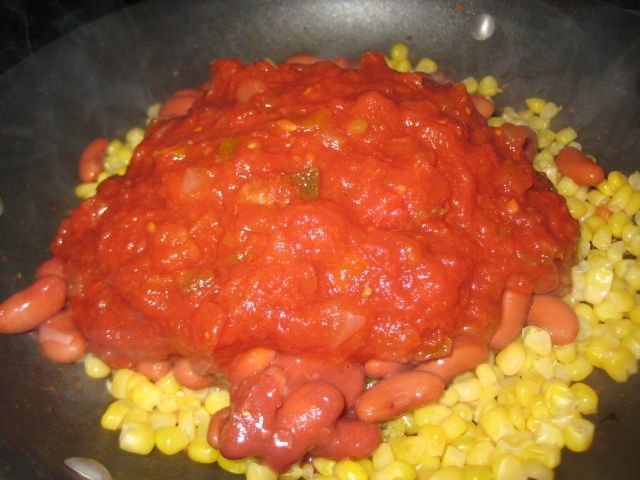 Seasoned with a bit of chilli powder, cumin, granulated garlic, onion and black pepper.
Mixed and heated together until warmed through and placed in a pie dish.
Popped under the broiler to melt the cheese and it's snack time!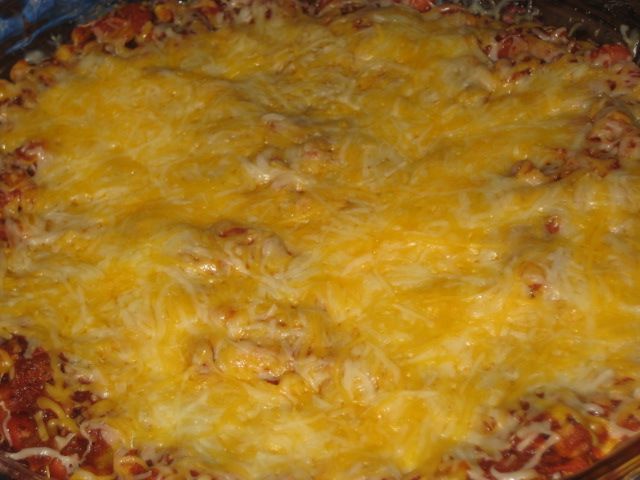 Enjoyed with a Sam Adams 'Imperial Series' Double Bock, very tasty!!