Okay, this is almost the last of the turkey and I'm actually NOT tired of eating turkey yet.
Simmered the thigh's and 1 leg (Cathryn and I ate the other one while the soup was cooking) in water, poultry seasoning, salt and pepper until the meat came off the bone. I then removed the bones and skin.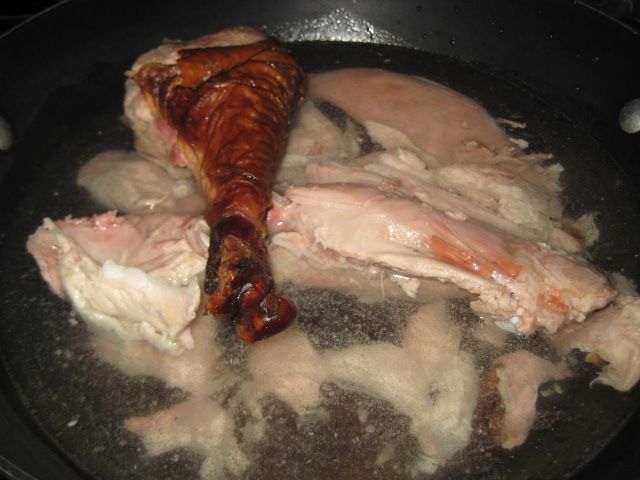 Once the meat was tender and off the bone I added celery, onions and carrots.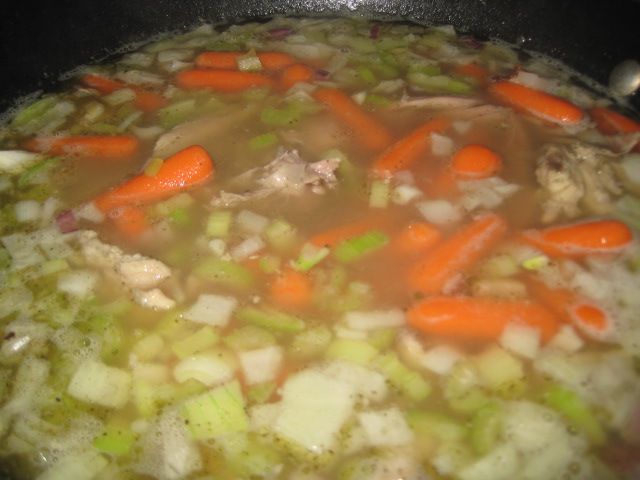 After another 30 minutes the vegetables are done and it's time to add the noodles. I used Ziti noodles, cause that's what I had and they turned out great!
The starch from the noodles thickened the soup up just enough. This is my first of 2 bowls.