I haven't made pulled pork in a long time and wanted to try something a little different and more traditional. So while the weather was cooperatiing, I smoked a butt yesterday. I didn't add any seasoning, flavor came straight from the charcoal and cherry wood. Wanted hickory, but I did not have any.
Put the pork on straight out of the fridge.
Then I lit the smoker, I know it's opposite of most folks, but it's how I roll and it works for me.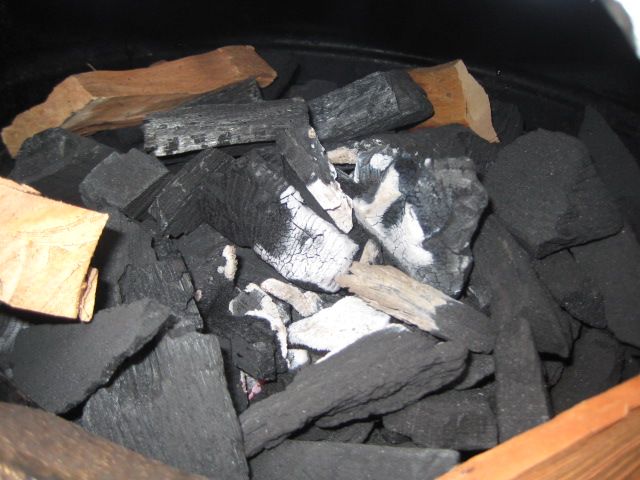 I wanted the pork done faster than normal and with no sugar or rub, I let the temps go. For a bit, temps were in the 335*-350* range without worrying about the sugar burning. This was an 8lb butt and it took right at 10hrs total.
After a 30 minute rest, it's time to pull and eat!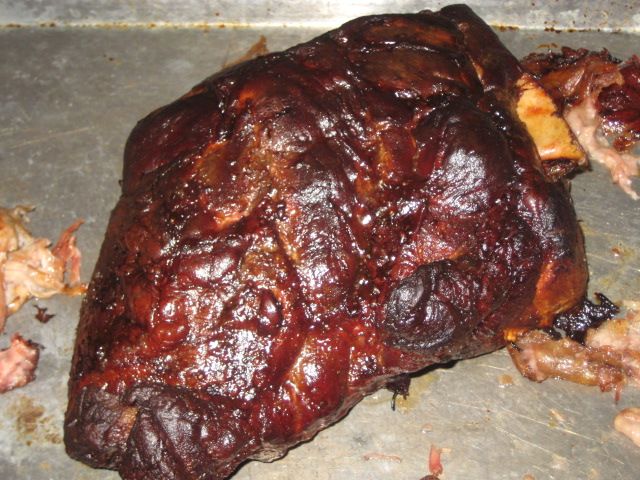 Very tender, very moist.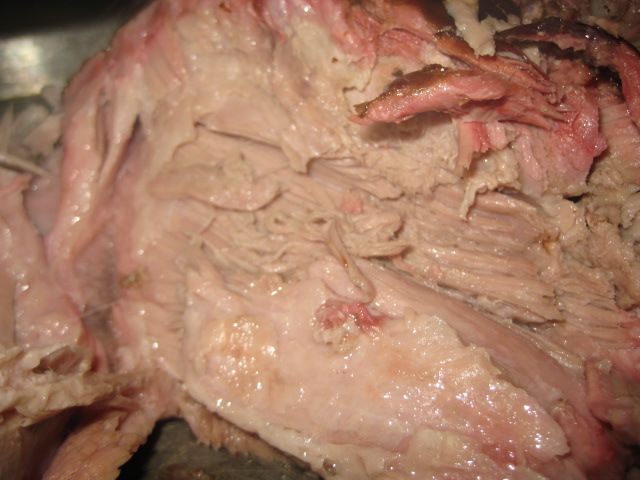 And the bone is clean!
I have made a lot of BBQ, a lot of different ways. THIS reminded me more of Eastern NC BBQ I grew up eating in NC than any I've made before. Probably, some of the best I've ever made.
My sandwich with homemade slaw, homemade potato salad and homemade broccoli salad.
Had to add plenty of Texas Pete and a glass of Crown Royal.