Just another idea with leftover pulled pork, the list is endless!
Start off with 2 'Flat Out Whole Grain Wraps' and top with pulled pork and onion or toppings of your choice.
Several dollops all around of BBQ Sauce, use your preference. I used Sweet Baby Rays and top with Mexi Blend Cheese.
Into a 350* oven until cheese is melted and golden browned.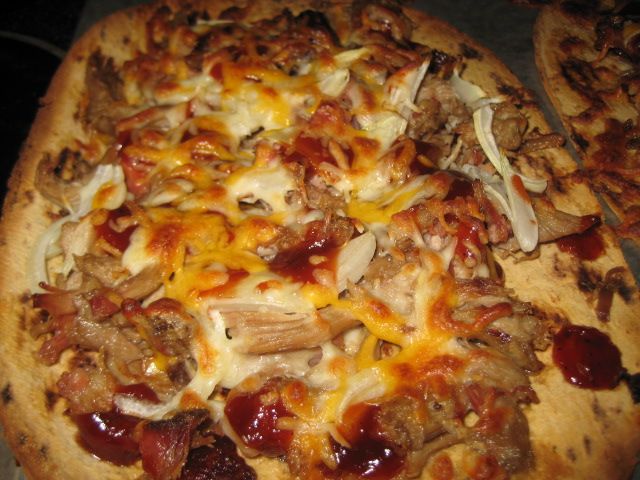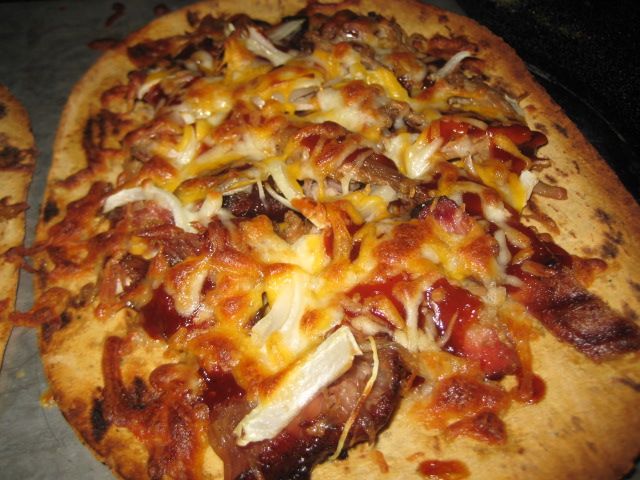 I topped mine with slaw and lots of Texas Pete. Cathryn left her's as is.