I like cooking with leftovers as much as I do from scratch. We have alot of turkey leftover, so I whipped up a 'Turkey Western Frittata' for breakfast yesterday morning.
Started out dicing up one large baking potato, seasoned with Seasoned Salt and pan fried until golden brown.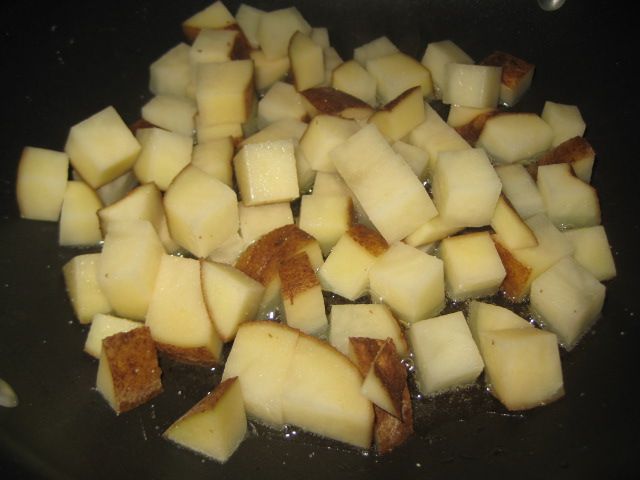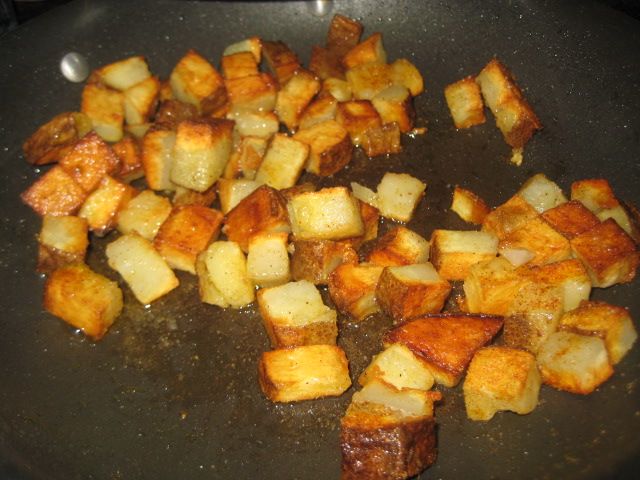 Then added in diced thigh meat, onions, peppers and garlic and sauteed until the vegetables began to sweat.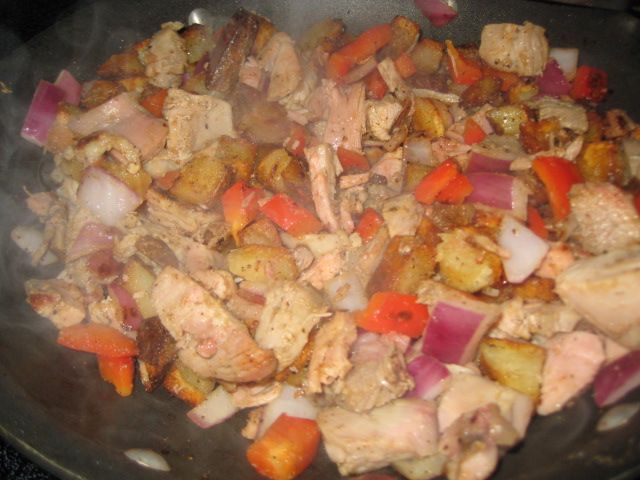 Turned off the heat and added 6 whipped eggs.
Topped with Mexi Blend cheese.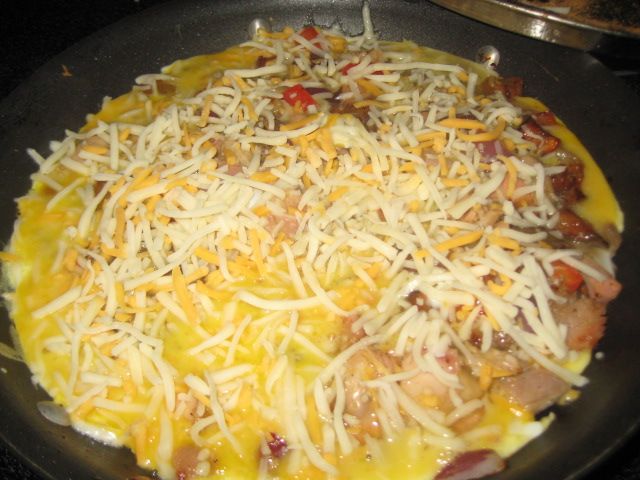 Popped under the broiler on Low for about 15 minutes until the eggs set and the cheese was golden.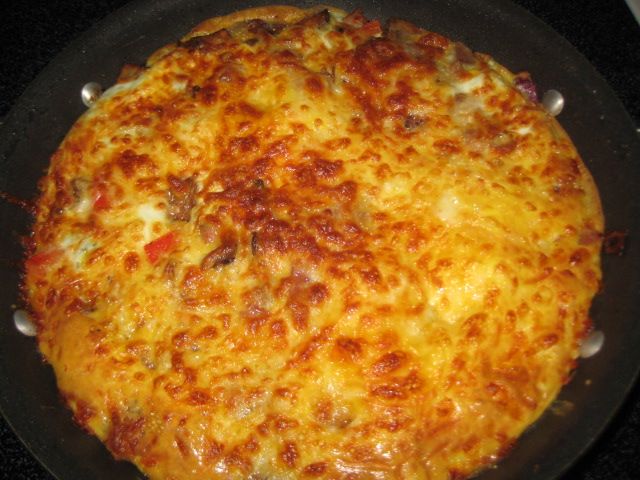 Breakfast is served.