Anoter COLD night of cooking on the Smokey Joe. I worked and played in the garage while the SJ was chugging along right out the garage door.
Started out with oiled salt and peppered sweet potato wedges.
After roughly 20 minutes, the potatoes were almost done and I added the Buffalo burgers seasoned with salt and pepper.
Five minutes per side for the burgers, on the flip I added 2 slices of American Cheese to my daughter's and 2 slices of Swiss on mine.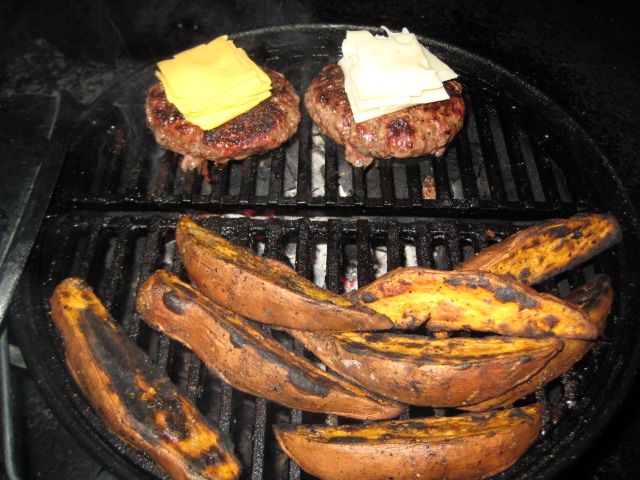 Almost done!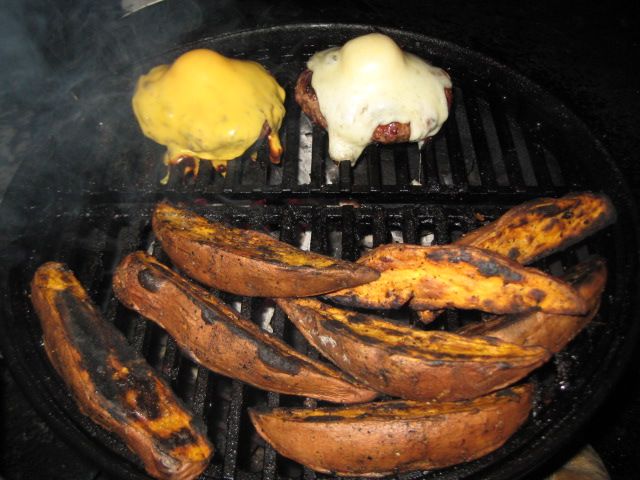 Dinner is ready and it's time to build my burger. Started off with lettuce and lots of Tabasco Peppers.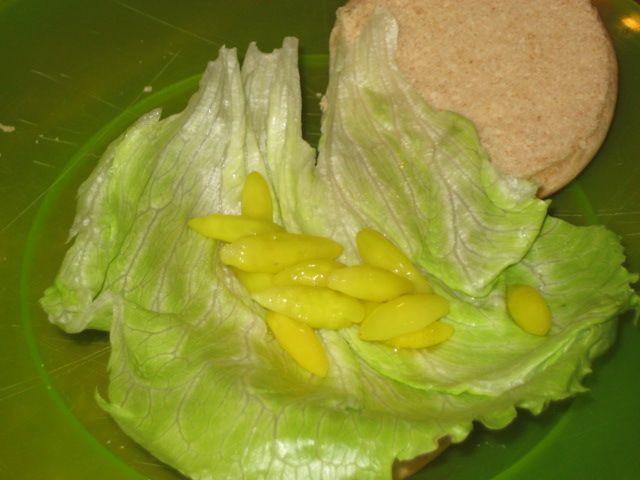 Some red onion.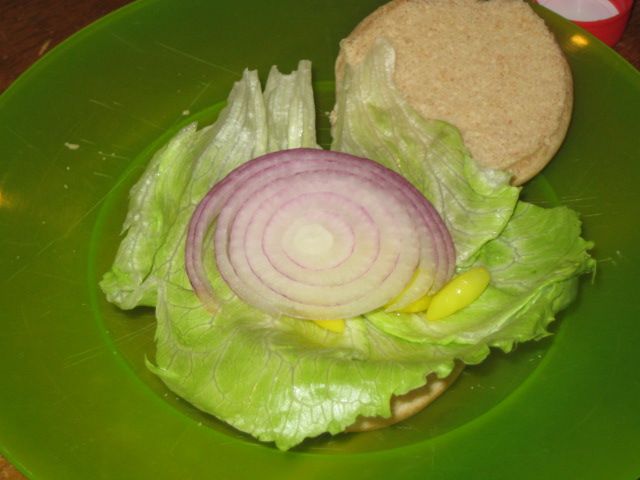 My burger is built. I drizzled the fries with Tabasco Garlic Sauce. I'm addicted to this stuff.