Started out smoking some thighs with
Wolfe Rub Original
and Cherry wood.
Added a red onion for my wife's steak and flipped the thighs and basted with Sticky Fingers BBQ Sauce.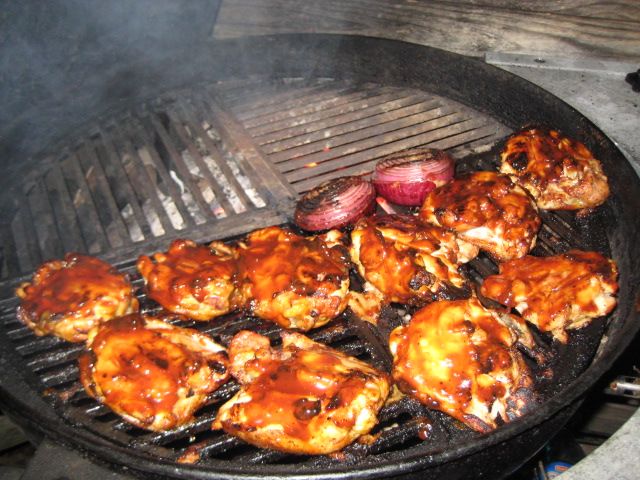 It was chilly willy out last night! When is Spring?????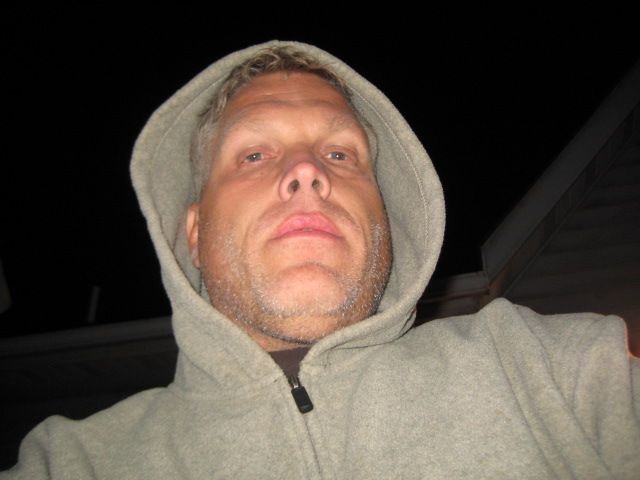 After about 30 minutes, I added the steaks seasoned with S&P.
Steaks cooked for four minutes per side, when I flipped I added some marinated asparagus.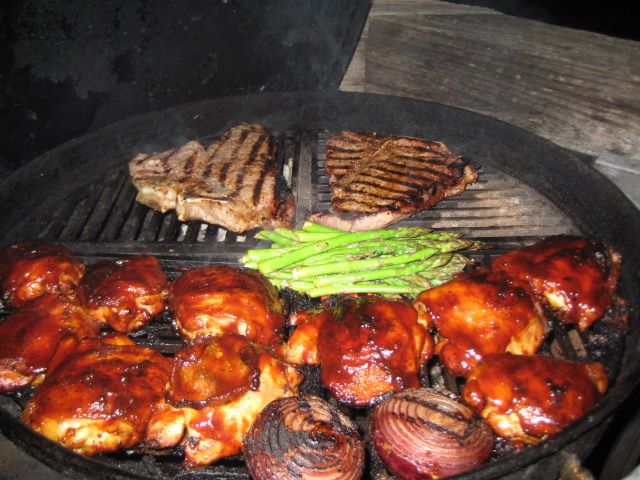 Dinner is served!