I remember when I was a kid and my father and I would travel down to Wilmington N.C. and we eventually moved down there. But anyways, my father had a small electric pot that is usually used to boil water. But my father the 'MacGyver' of cooking and would actually steam crabs we caught in this thing, 2 at a time he'd jam them in there with a little beer and Old Bay and there we sat in a small motel room eating crabs.
But he didn't stop at crabs, he'd cook alot of different stuff in his make shift kitchen and gumbo was one of them. And to this day, it was still the best gumbo I've ever had........out of a small two cup pot! But that just show's how good of a cook my dad was and who I try to duplicate when I cook!
So anyways, here's my version of gumbo. Though pretty good, it didn't come close to 'Dad's Hot Pot Gumbo'! lol
So I started off making the roux with a little all purpose flour and some oil over medium low heat in a cast iron pan.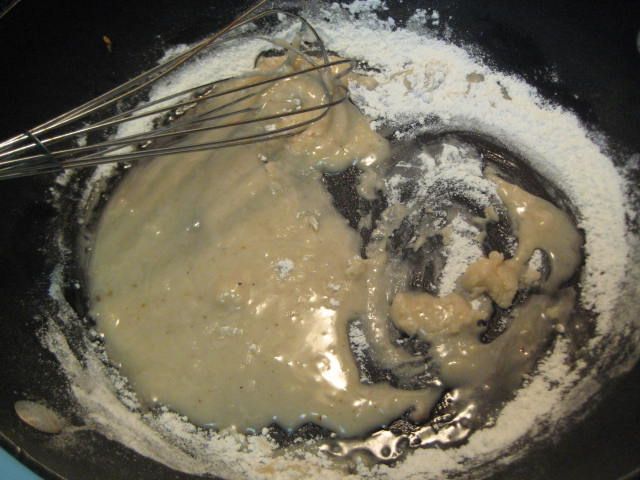 Cooked over medium low heat for about 20 minutes stirring very often. I'm normally looking for an almost peanut butter color and texture for the roux.
But being a little impatient, I decided to finish cooking the roux while I sauteed the mirepoix of celery, onion and bell pepper just until they begin to sweat and the flour has reached the color I like.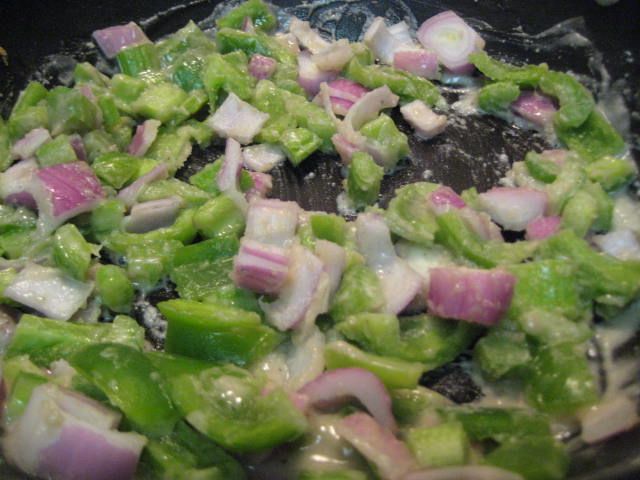 Just about there.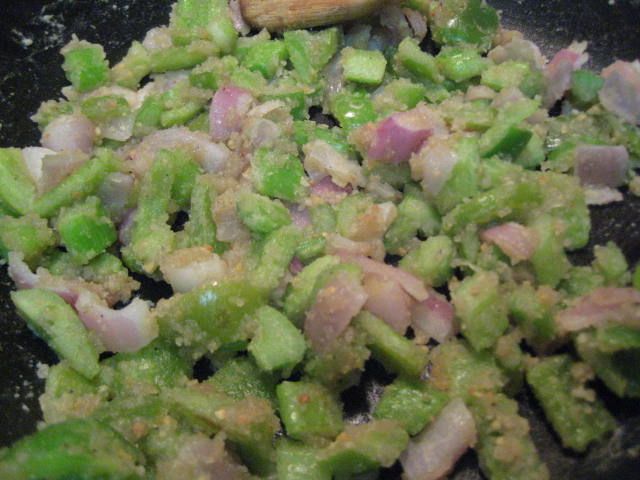 Once the mirepoix was finished, I deglazed the pan with chicken broth and then added in a couple TBS of tomato paste, a can of whole tomatoes, 2 bay leaves, several drops of worcestershire sauce and about 1 TBS of Old Bay Seafood Seasoning and let simmer for about 1 hour.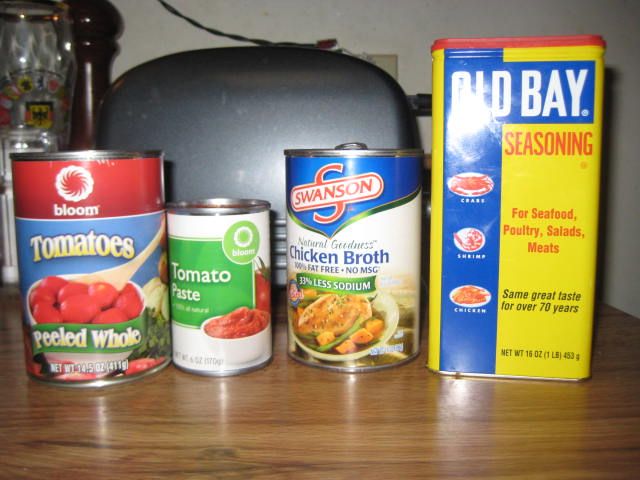 Then I added in 1 bag of frozen okra..(if you can get fresh it's much better) and let this cook for about 5 minutes.
While the okra was cooking I peeled 1lb of medium shrimp.
If you prefer you can add file' powder just before serving. Serve over fresh cooked rice.