Our traditional Christmas dinner is a standing rib roast, so that's what I cooked last night!
Started out with a 4 bone 9lb USDA Choice rib roast. I do not trim any fat at all.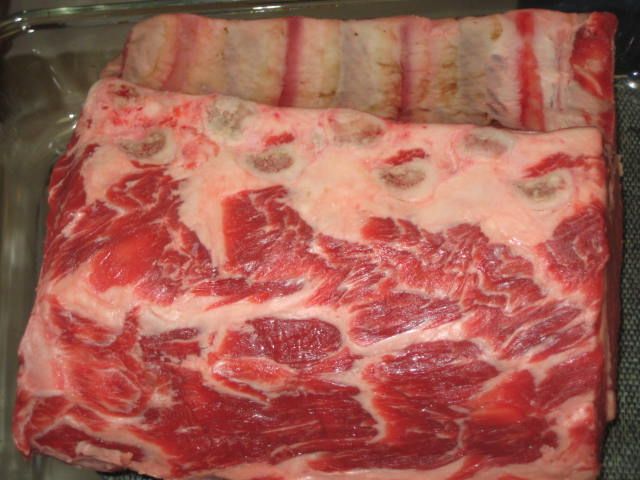 Wet the roast down with worcestershire sauce, then liberally seasoned with Kosher salt, fresh ground pepper and minced garlic.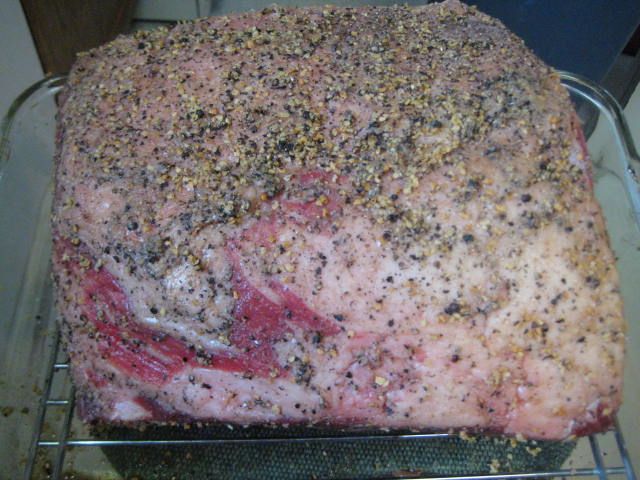 Then placed on a raised rack in a 225º oven. I prefer rib roasts cooked in the oven versus grill or smoker, just a personal preference. You can certainly cook it on a grill this way as well.

While the roast was cooking I boiled a couple pounds of shrimp in Old Bay, beer and vinegar to munch on until dinner time.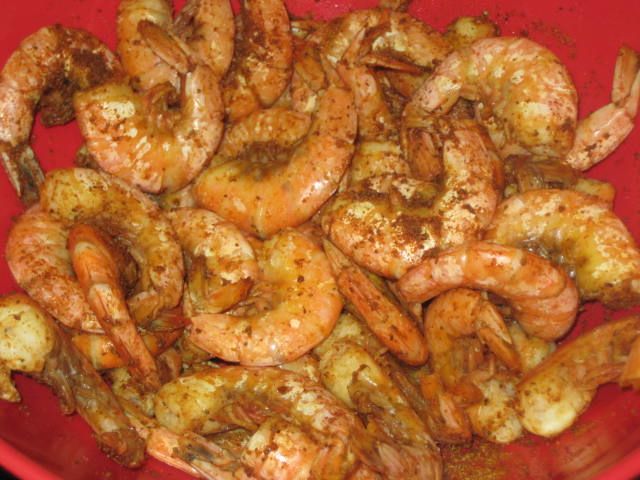 5 hours later the roast was at 129º and I removed from the oven and loosely tented with foil to rest, while I finished up the side dishes. During the rest the roast climbed up to 134º, for a perfect medium rare.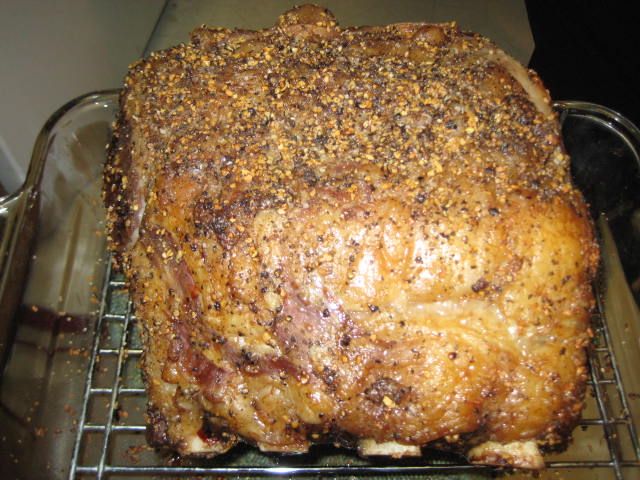 After about a 45 minute resting, it's time to carve. Removed the bones, which my wife will eat sometime today.

Then sliced into serving pieces about 1.5 inches thick for a nice hearty serving.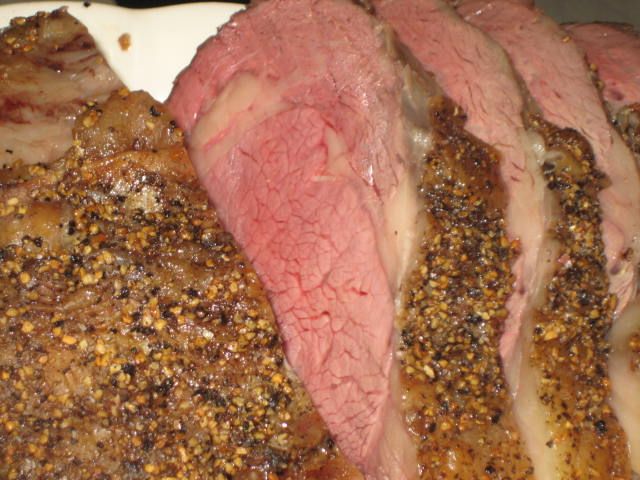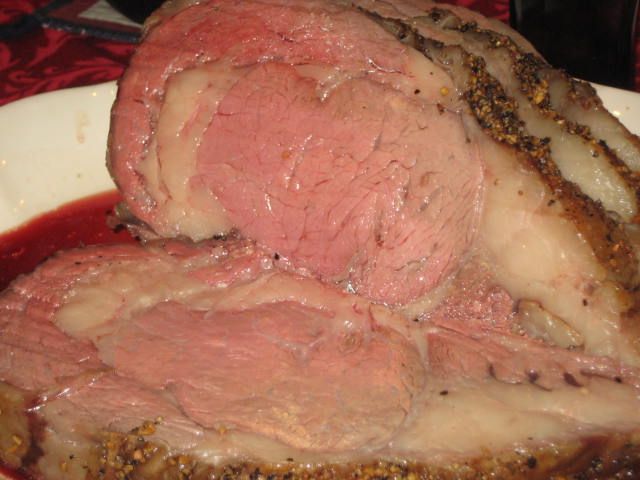 Dinner is served. Here's my plate with my wife's mashed potatoes and broccoli casserole which is made exactly like the typical green bean casserole, just with broccoli instead. We also had Brussel sprouts and Parker House rolls.

Same plate with added Au Jus to the meat.