Yeah yeah, I know what scrapple is and I LOVE IT!!! No worse than eating a hot dog!!! This besides real country ham is my favorite breakfast meat!!!
Started off breakfast with some homemade fried potatoes with onion, pepper, garlic and Season Salt! I think Season Salt was absolutely made for fried potatoes!!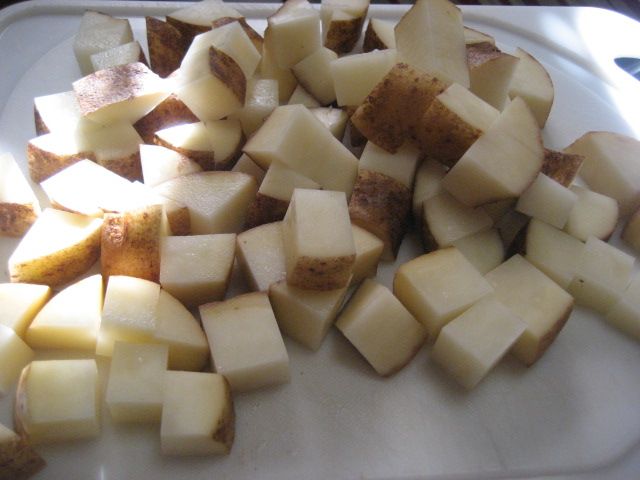 The star of the show!

Little of protein.

Breakfast is ready! Sriracha sauce on the eggs and a little syrup on the scrapple! BURP