My daughter and her boyfriend came over last night and asked for burgers, so burgers it was! Cold beer, good music, chilly weather, it was a perfect grilling night!
Started off with a little over 3lbs of ground chuck. Seasoned with
Wolfe Rub Bold.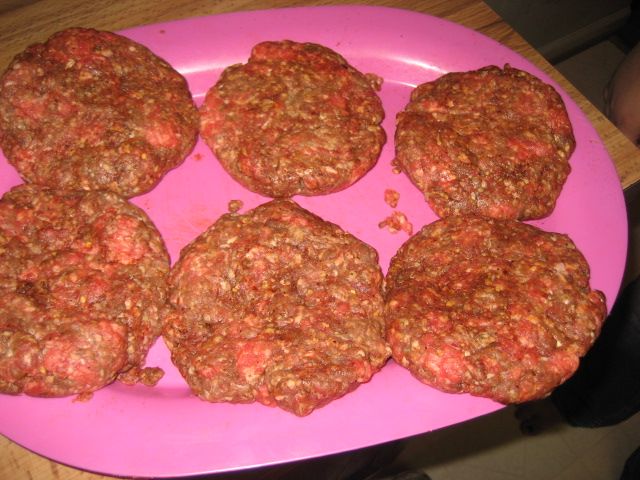 Coals are almost ready, but keeping me warm in the meantime!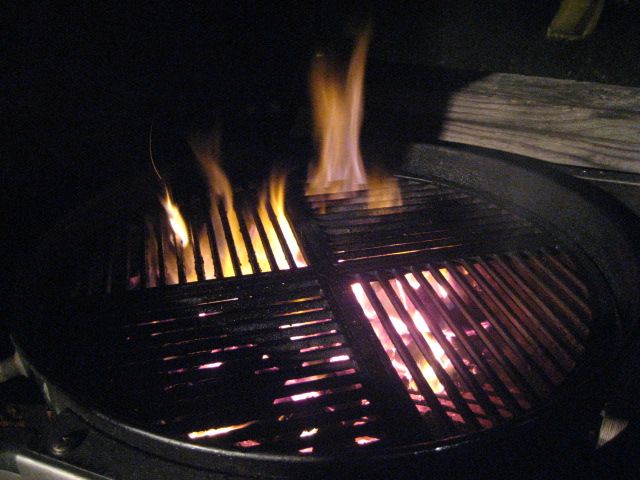 Burgers are on, over direct heat for 2 minutes.

Flipped and cook on the other side 2 more minutes over direct heat.

Then over indirect heat to finish to 160º.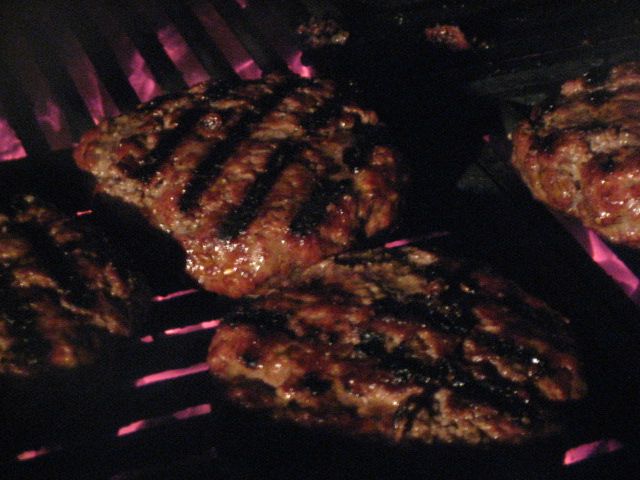 Whole piece of Swiss cheese folded half and then half again. This keeps all the cheese on the burger, versus melting off.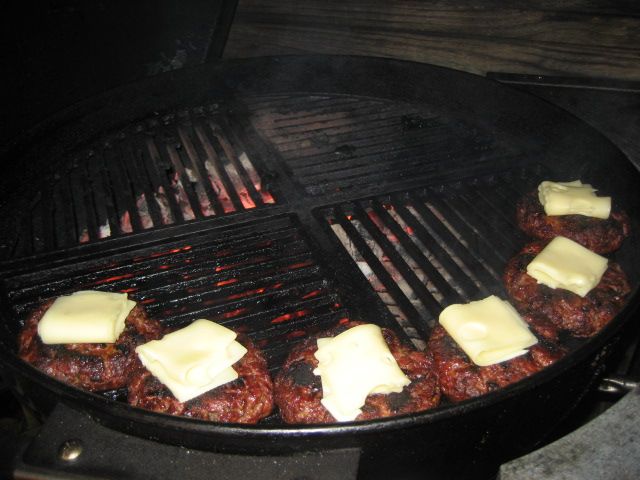 Cheese is melted and the burgers are done.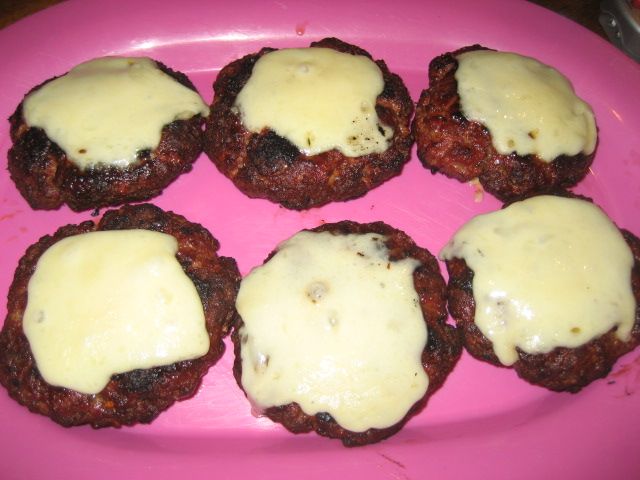 Garrets burger....the boy can build a burger can't he? If I could only get him to eat raw onions.......he'll pound the grilled ones, but not raw.

I'd say he's happy....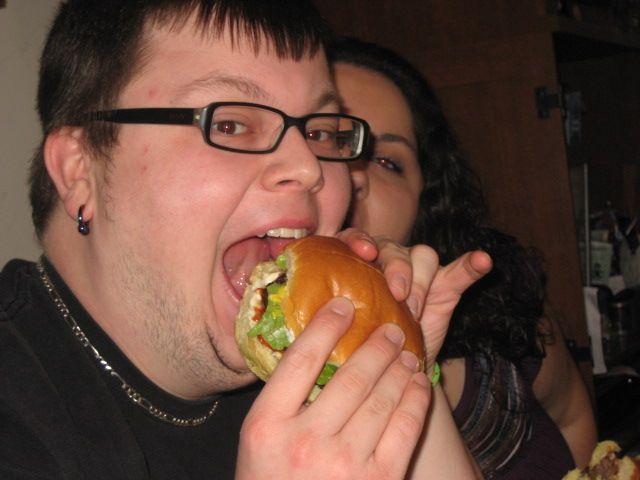 My burger, ahhh onions!

My plate. The potatoes are regular baking potatoes sliced about a half inch thick, that were drizzled with oil, salt, pepper and garlic. They were pretty tasty! We remembered half way through cooking the burgers I had bought thick cut bacon, but it was too late.... :-(