Chili is one of the first things I've ever cooked and absolutely LOVE making it! Yes, I like beans in my chili and I also like ground chuck in my chili. My wife on the other hand only makes chili with cubed chuck, which I just simply do not care for, but the flavor is good, I just prefer ground over chunk in my chili
So, here we go. Here's an average pot of chili and I make it basically the same way everytime, but season to taste for each pot.
3lbs Ground Chuck....if you can't find ground chuck, 80/20 ground beef is about the same.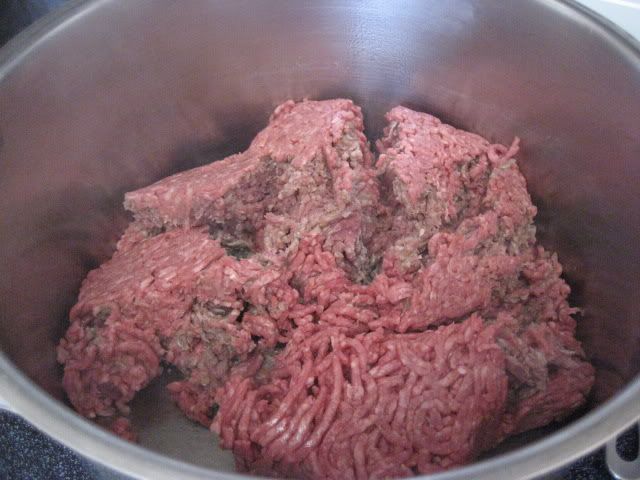 1 Big Green pepper, 2 medium onions, 2 TBS minced garlic and 2 jalapenos.

.
Brown the meat until almost done, drain some of the fat and then add the vegetables to begin to sweat.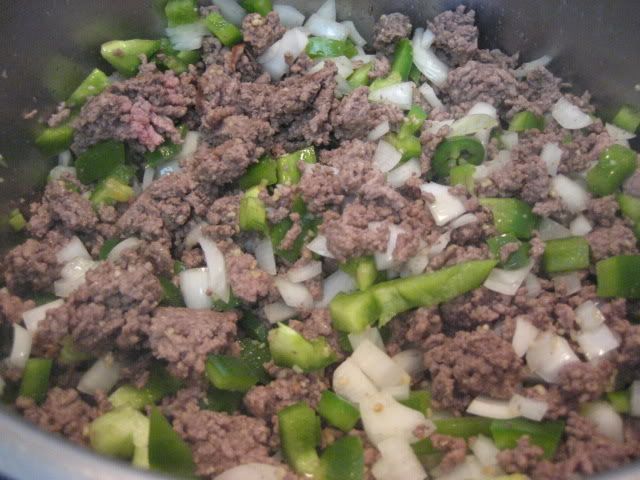 Add in 1 can whole tomatoes, 1 can of beer and small can of tomato paste.

Add in chili powder, cumin, oregano, pepper and salt. This will simmer 2-3 hours and then beans will be added along with additional seasonings as listed above.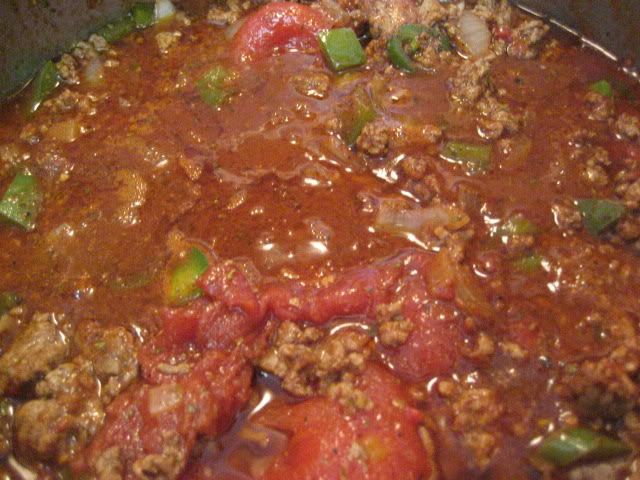 After several hours of simmering, I've add in 2 cans of kidney beans.

Chili's ready and in the crock.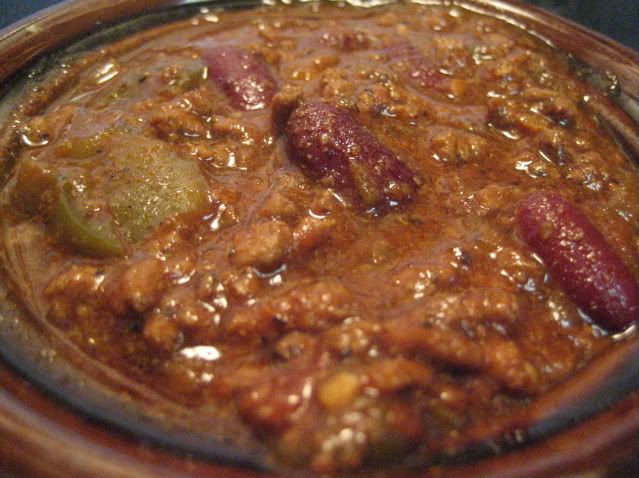 Topped with a little cheddar and fresh diced red onion.