The weather around here has been funky, funky, funky to say the least and last night was no exception! Windy, rainy, cold.....there was no way I was grilling the steaks out in that mess. So the 2 steaks that were planned on being grilled were going to now be cooked inside in the cast iron skillet.
Started off by throwing 3 baking potatoes in the oven, while they were cooking I put the steaks on the counter to warm up to room temp.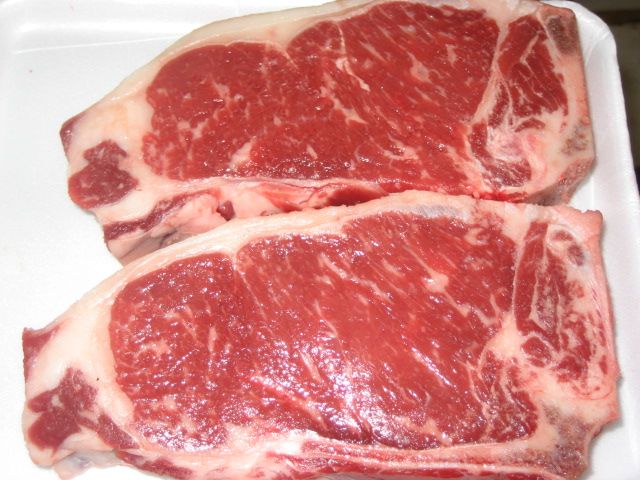 Seasoned with Kosher salt and fresh cracked pepper.

Then into a HOT cast iron skillet with a little vegetable oil.

While the steaks are cooking, I started caramelizing a little leftover red onion we had in the fridge, along with a whole medium yellow onion in a little olive oil.

And added in some mushrooms once the onions were almost done.

Flipped the steaks after 5 minutes and continued to cook for another 5 minutes, 10 minutes total cook time for medium rare.

Steaks are done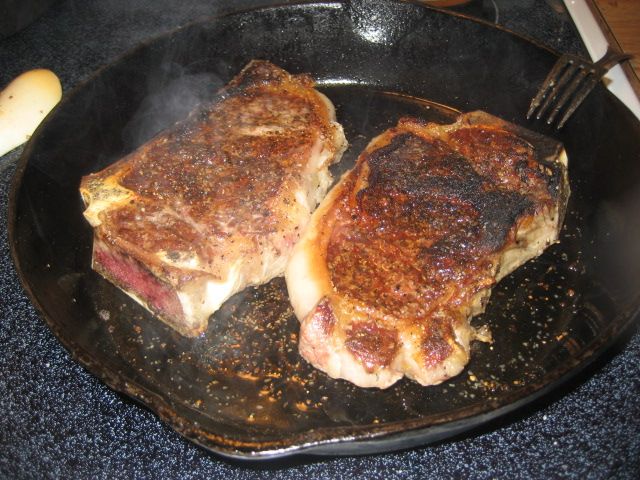 Dinner is served!

Sliced