This is a fantastic and fairly simple appetizer for any occassion!
Start off with a 2.5-3lb Top Round steak, commonly labeled in the grocery store as 'London Broil', which it is not.....London Broil is a method, not a cut of beef.
Seasoned with
Wolfe Rub Bold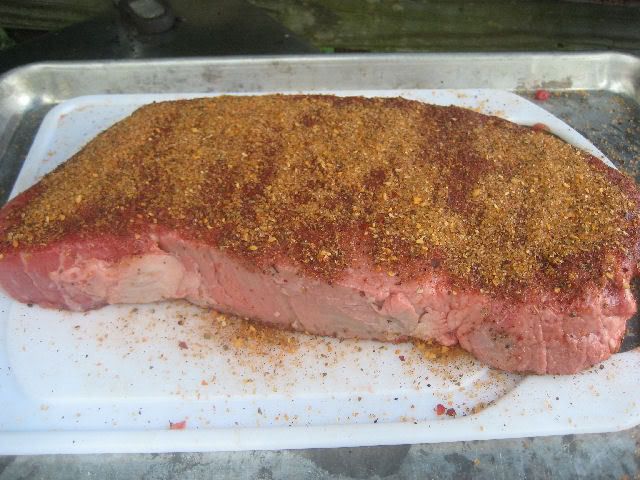 Then did a 'Reverse Sear', by cooking indirect in the 245º-260º range until the internal temperature hit 105º.

Once the meat hit 105º, I finished with a sear until it hit 125º.

While the meat is resting before slicing, I slice up a baguette and drizzled with olive oil and briefly grilled. While the slices were still warm, I rubbed each piece with a clove of fresh garlic.

Then, I grilled a red onion and red bell pepper that had been drizzled with a little olive oil.

The beef and vegetables are done and the meat has rested for about 15 minutes.

Thinly slice.

Top each slice of baguette with a couple slices of beef, onion, pepper and crumbles of bleu cheese. The bleu cheese really makes this dish!