Making 'stuff' out of leftovers is one of my favorite ways to cook and I really get to use my imagination. Sometimes the dishes turn out good, other times not so much so..... :-)
I'm off today for Veterans Day (
Thank you to all the Veterans and their families for your service and especially to those who have paid the Ultimate Sacrifice defending this beautiful country of ours
.) so I decided to make use of a leftover country rib from last nights dinner for me and my daughter for breakfast.
1 Country Style Rib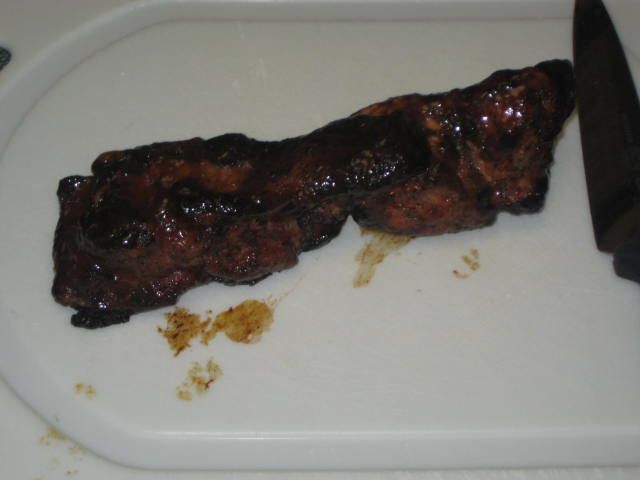 Sliced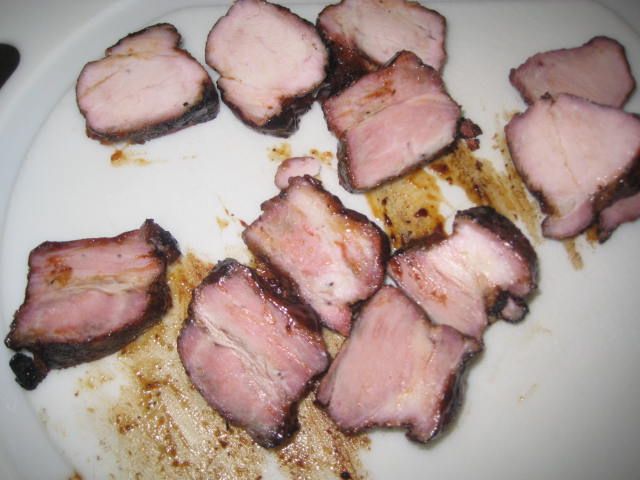 Then julienned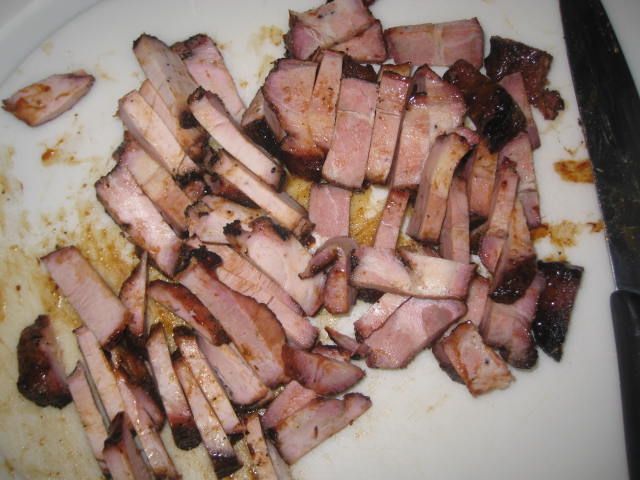 Then into the pan to warm up a bit

Added in 4 eggs and turned the heat off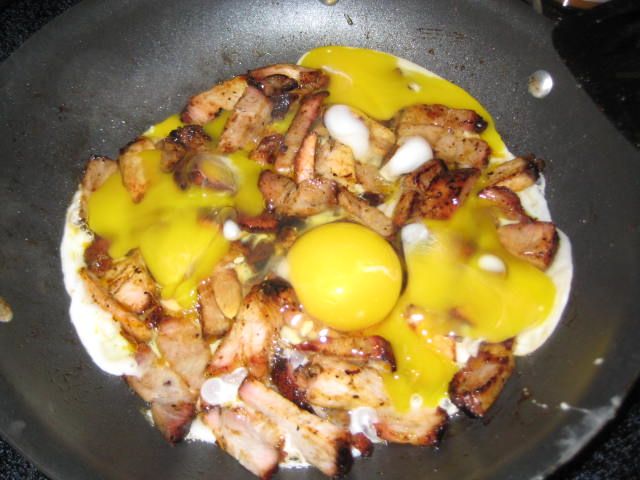 Scrambled into the pork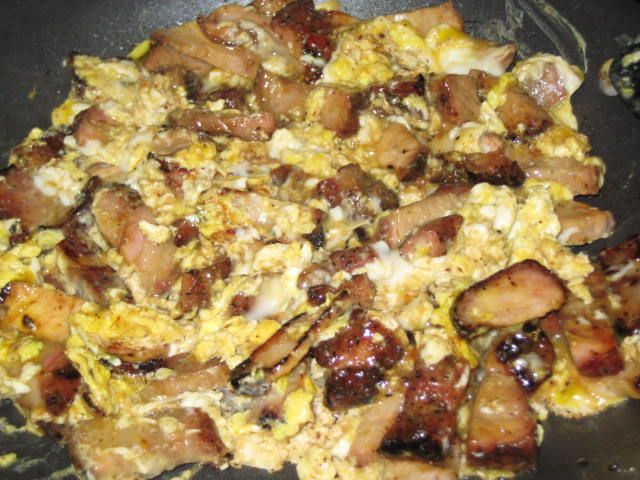 Added about a cup of salsa

Mixed in the salsa

Added about 1 cup of Mexican Blended Cheese

Filled 4 flour tortilla shells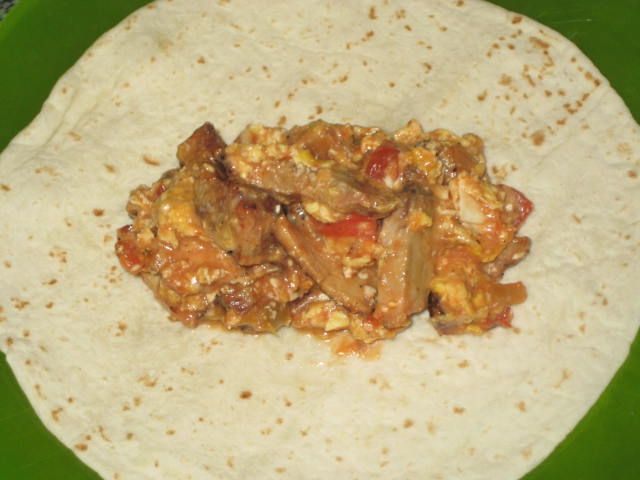 Pan fried to warm through and brown.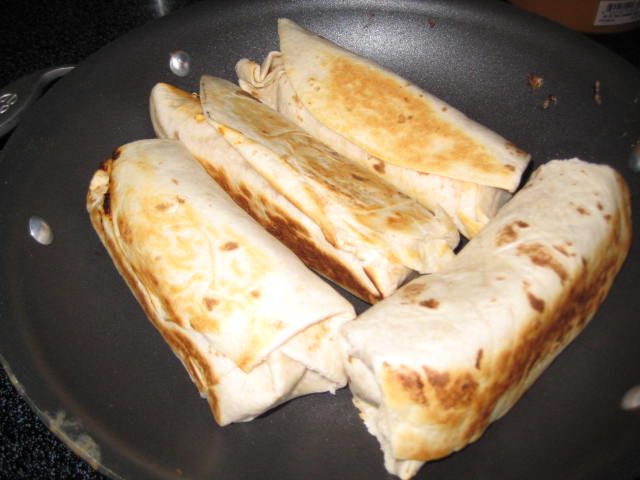 Drizzled with Sriracha Sauce and breakfast was served!