11a.m. rolled around and I realized.......I'M HUNGRY! So on a mission to make something to eat, but still satisfying I opened the freezer and it was like a ray of light.....2 frozen Italian sausage yelling 'EAT ME', so I obliged.
Put in a pan with about 1/4 cup of water to simmer and thaw.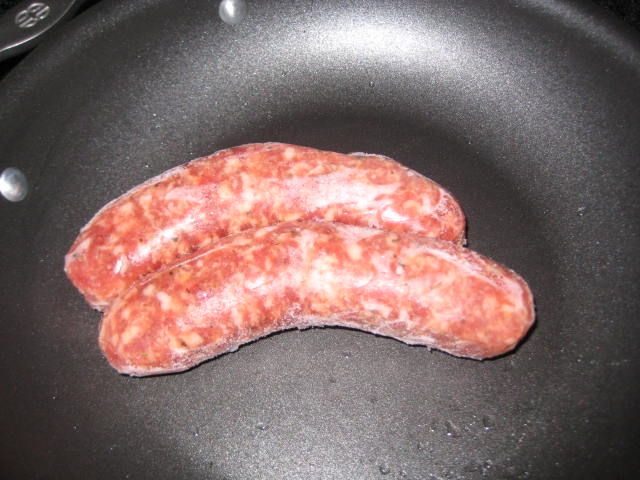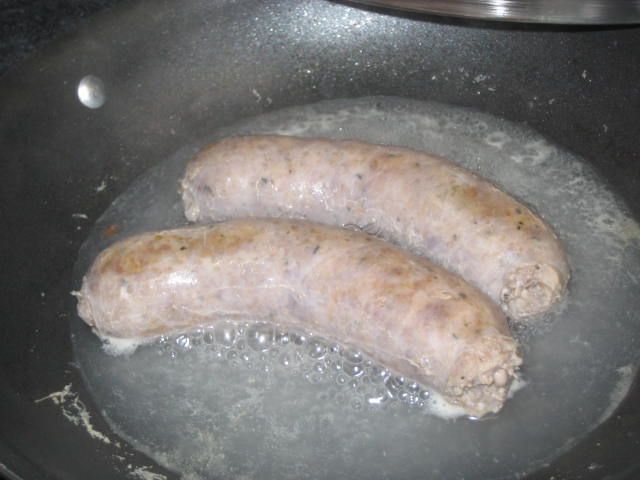 Once they were thawed, I sliced in half length and with wise so they'd fit nicely on the sammich.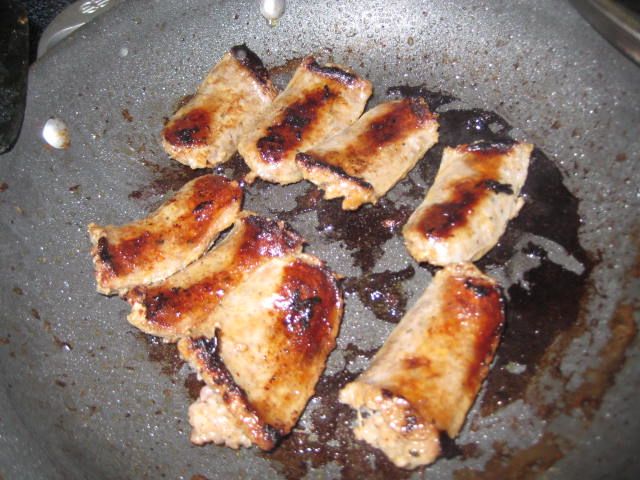 I rarely rarely eat white bread, but didn't think this would work out right on whole wheat. So, Wonder Bread it was along with some provolone in the fridge.

The sammich building begins with one slice of Wonder bread and one slice of provolone.

And now the sausage.

More provolone.

Done and the grilling begins.

We're getting there.....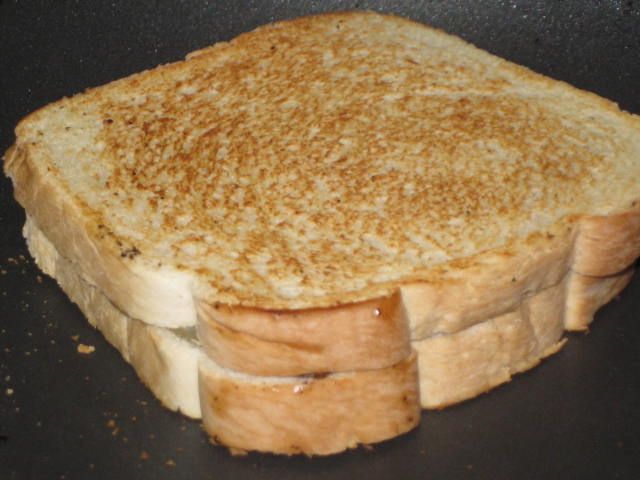 Lunch is ready.......a little marinara or spaghetti sauce would have gone nicely with this, but this was a quick spur of the moment lunch and we didn't have anything to begin making a tomato sauce with. Still pretty darn good!