Make twice as many of these as you think you will need......they go FAST!
What you will need:
1lb cheap bacon (Oscar Mayer works great) the thinner the better
10-15 good size jalapeno peppers
1 brick cream cheese
8oz Mexi Blend Cheese
1 cup Pulled pork (if you don't have any, you can omit or add in browned sausage or 1 lil' smokey to each pepper)
2-3 TBS
Wolfe Rub Original
(or your favorite rub)
Wearing latex gloves, cut eat pepper in half length wise and scoop out the seeds with a teaspoon.
Then combine, cream cheese, mexican cheese blend, rub and pulled pork until thoroughly combined and fill each pepper half with about 2 TBS of the filling.
Wrap each pepper half with 1 full strip of bacon and place on the smoker over indirect heat in the 245º-260º range and smoke for approximately 1.5-2 hrs until the bacon is rendered and crisp. These can be made on a broiler pan in the oven, but for best results, cook on a grill or smoker.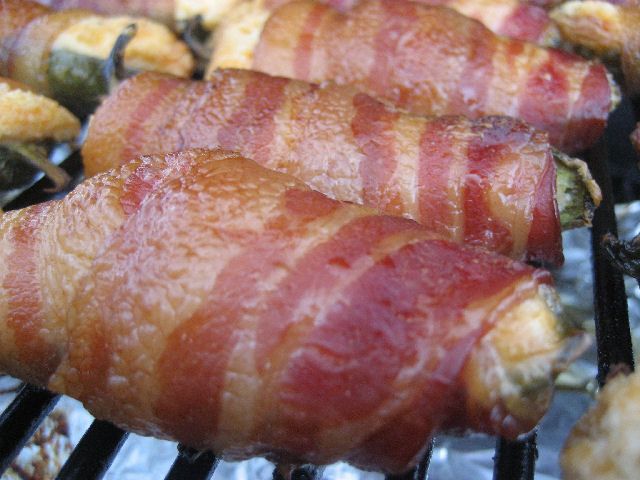 Almost done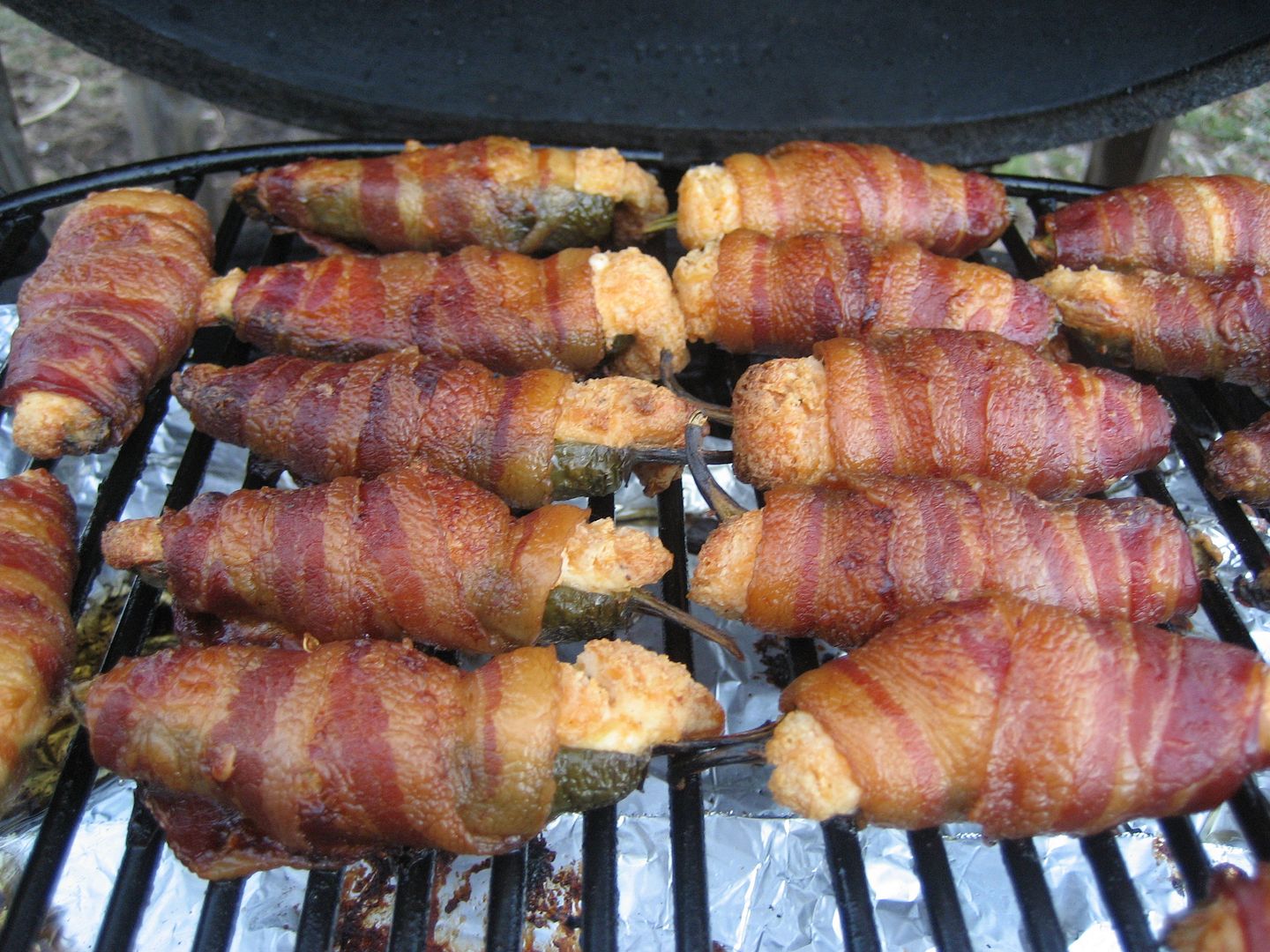 Ready to enjoy. You can serve with Ranch or Bleu Cheese and celery and carrots.