After a crappy day of Saturday on and off monsoons that prevented me from smoking beef and pork ribs, meat balls and
Orange Marmalade Sriracha wings
and caused me to cook a subpar meal inside in the oven and stove top.......I needed a good meal to redeem myself to ME!!!
Took a leftover salted baked potato from
Friday nights dinner
.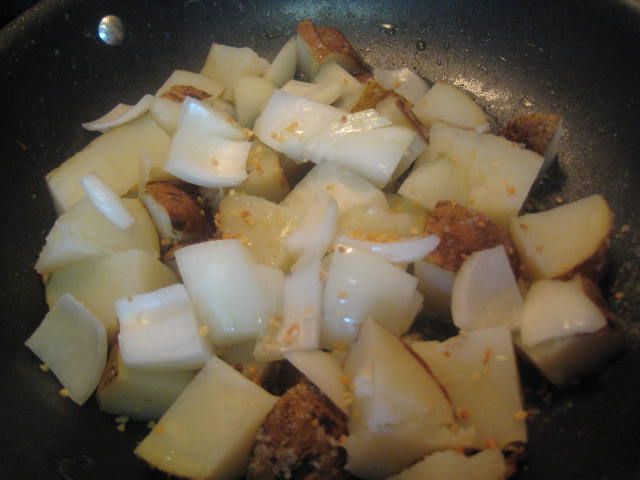 Mixed in garlic, onion, whole seeded diced jalapeno and fresh ground pepper.

Cooked 3 sunnyside up eggs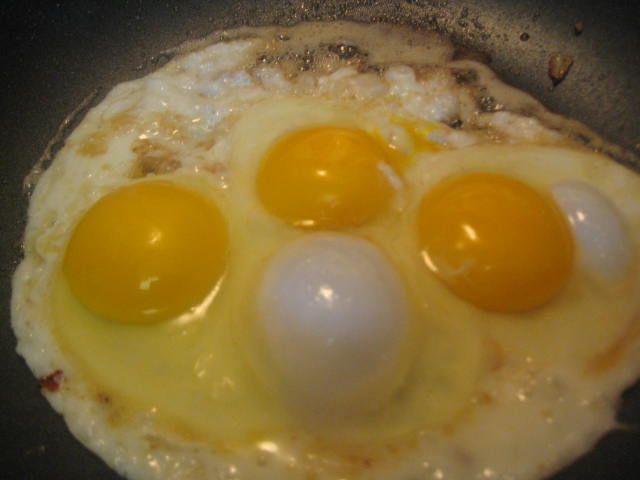 Breakfast is served with turkey bacon my wife cooked, which I immediately fed to
Otis
......Daddy doesn't do turkey bacon, bleh! Yeah, yeah, I broke a yolk transferring from the pan to the plate! Healthy dose of sriracha sauce on the eggs. Very good filling breffus!