Even though Halloween is a week away, my daughter who has been stuck at home with strep throat HAD to carve her pumpkin.....so with a little bit of Daddy's help, she go it done!!
Getting started!

What's this? Ewww....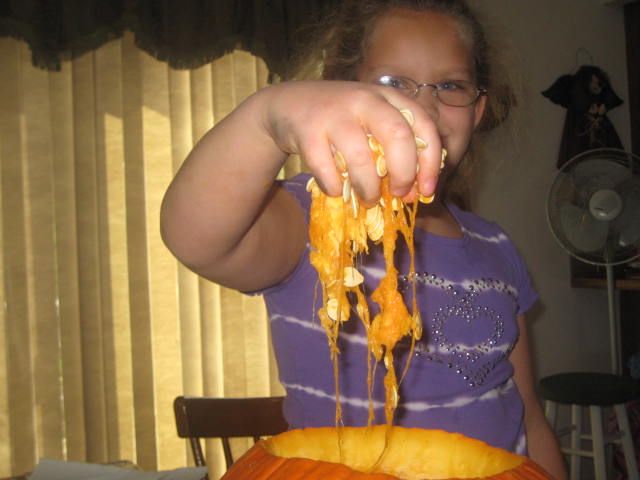 Keeewwwwwl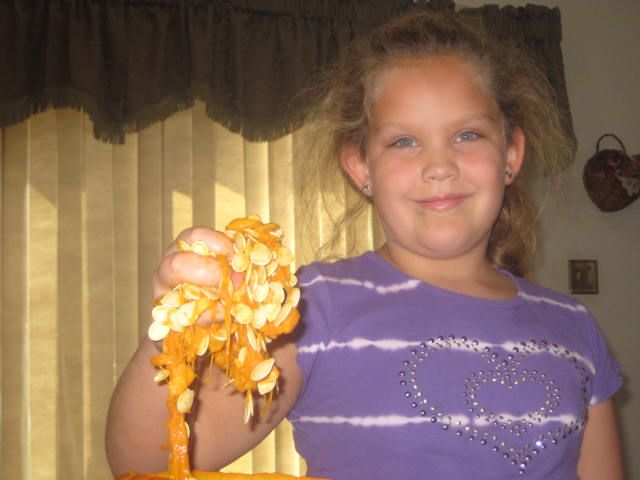 I think there's some waaaaaaaay down at the bottom!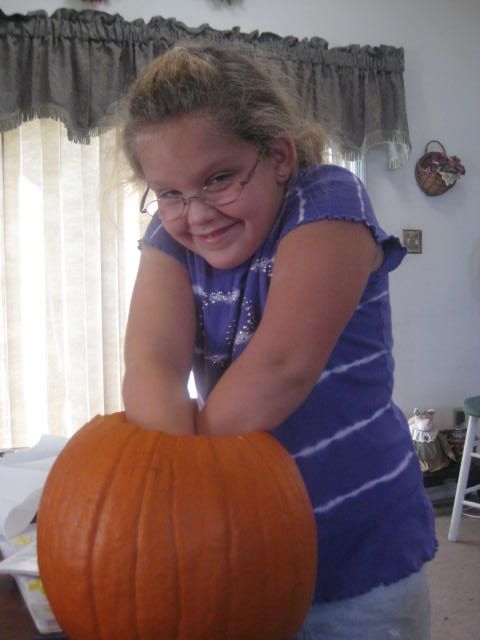 Now lets put a face on this pumpkin!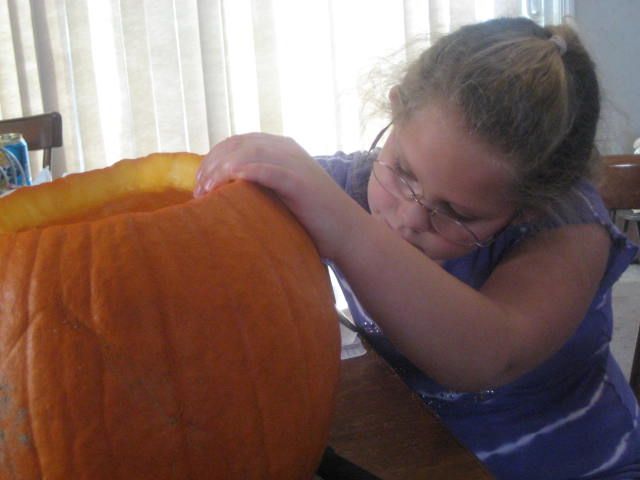 Almost looks like me.....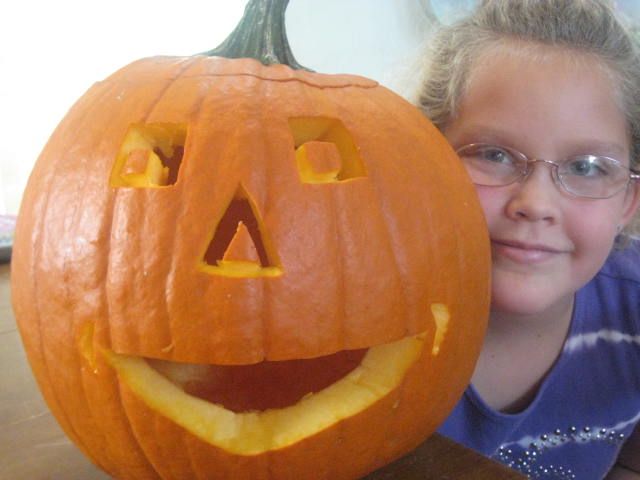 That's more like it!!