Chicken and dumplings are one of the easiest, yet delicious comfort foods to make and is one of my daughters favorite meals to help Daddy cook!
Start off with a 6lb all natural roasting chicken, cover with water, add salt, pepper and poultry seasoning.
Bring to a boil and then reduce to a simmer and cover and cook until the chicken is tender, approximately 1 hour.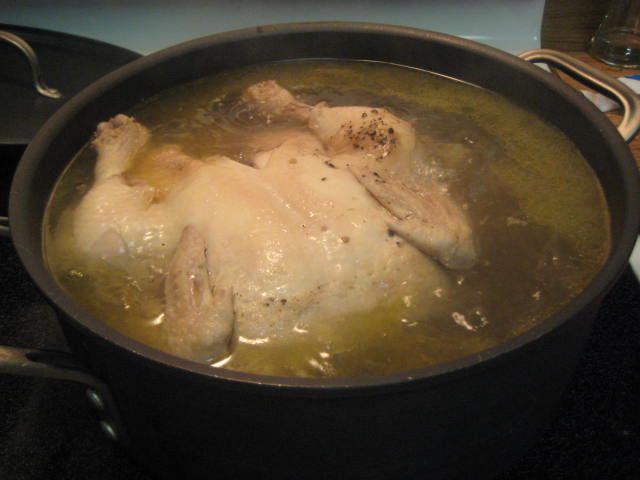 Remove chicken from pan.

Add in 2 medium onions (diced), 6 ribs of celery (sliced about 1/2" thick), 5 whole carrots (sliced about about 1/2" thick) and a couple bay leaves. Continue to simmer until the vegetables are almost tender. (The carrots and celery sank to the bottom, but they're in there!!)

While the vegetables are cooking, shred the chicken.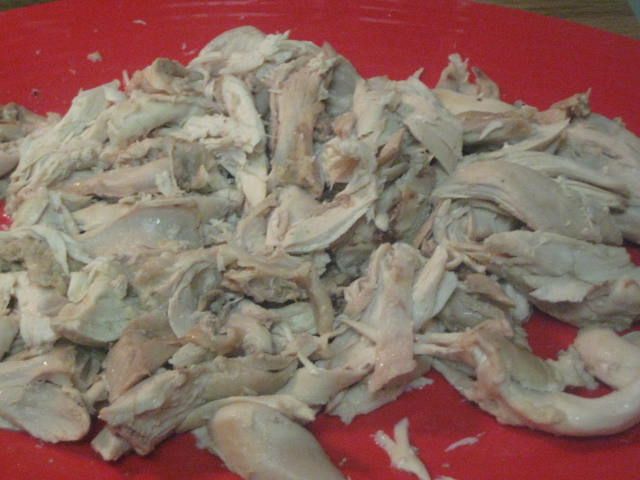 Once the vegetables are almost tender, separate and add in regular Pillsbury Buttermilk Biscuits. I used 4 packs in this pot. (Not the Grands, they have too much butter and will make the broth too greasy.)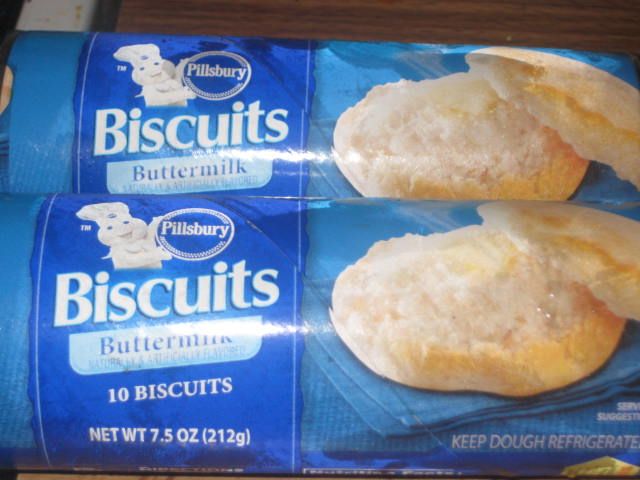 The biscuits will initially swell, just continue to simmer until the biscuits sink.

Then add the chicken back in to warm up. You don't want to over cook the chicken or it will get stringy.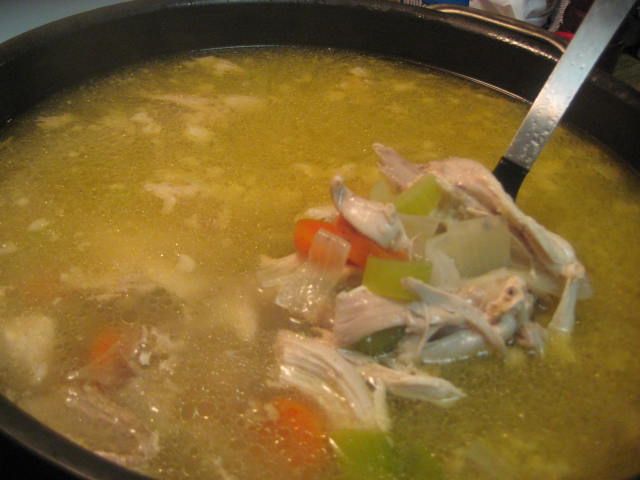 Dinner is served. I like the consistency more like a soup versus a gravy. If you prefer a more gravy like consistency make a slurry our of 2TBS corn starch and 1/2 cup of water and drizzle in 5 minutes before serving.