Yesterday was my girlfriends birthday. I bought her a 90 minute massage and cooked her dinner. Started off with some simple ABT's with peppers from our garden. When I say simple, I mean straight cream cheese, no seasonings or meat mixed in. We seem to like the simplicity! Indirect heat for 20 minutes, no smoke wood.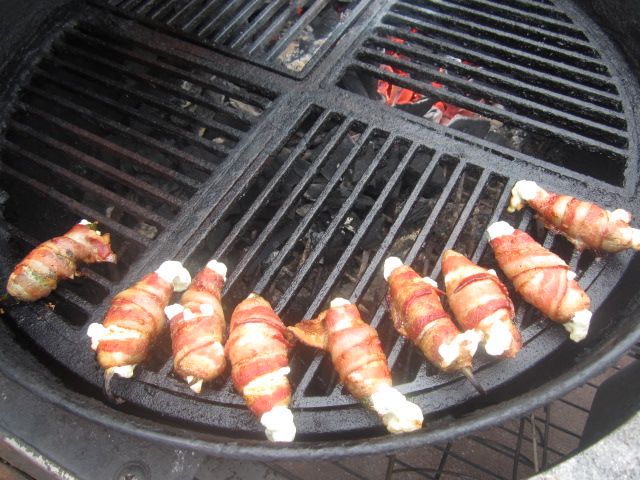 While we feasted on the ABT's I put twice baked potatoes on. Stuffing mixed with butter, sour cream, chives, Monterey Jack cheese, garlic, salt and pepper.
After 10 minutes I added some fresh Maryland Eastern Shore corn I picked up on the way home from Ocean City.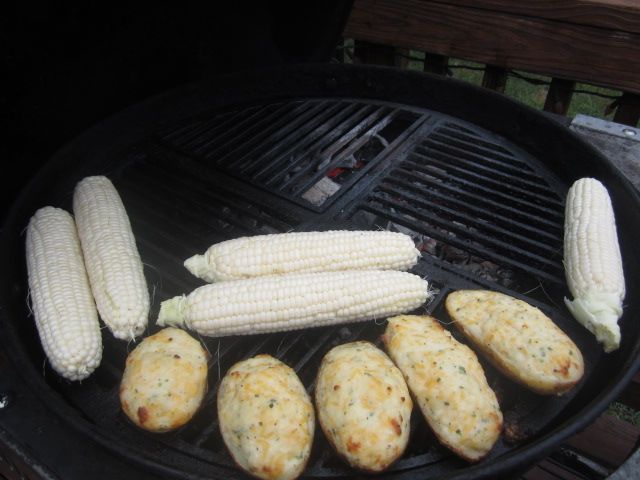 2 Porterhouse's warming up for about an hour, seasoned with
Wolfe Rub Bold
.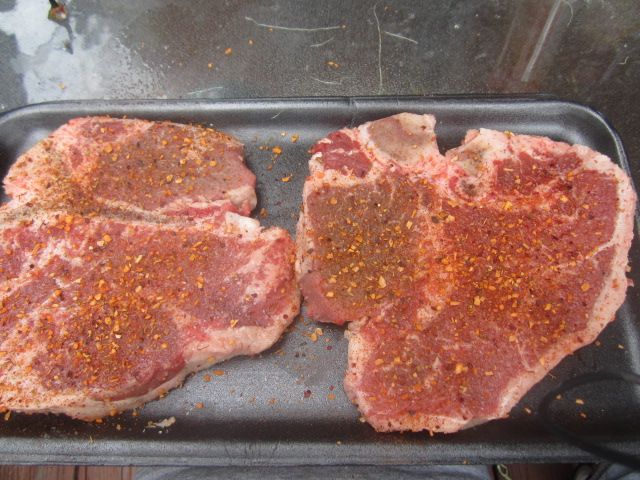 Potatoes are done, corn is close behind.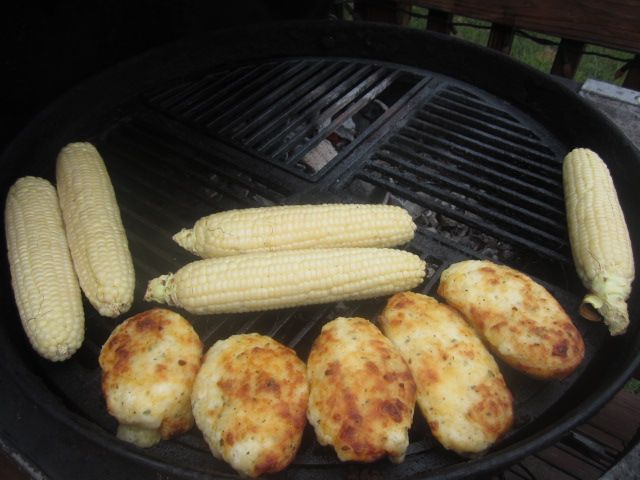 Now for my favorite, Homemade Maryland Blue Crab Cakes! 1lb crab meat, handful of crunched up crackers, 1 egg, enough mayo to bind, parsley, pinch dry mustard, salt and pepper. This is my Fathers recipe and they MUST be cooked in butter!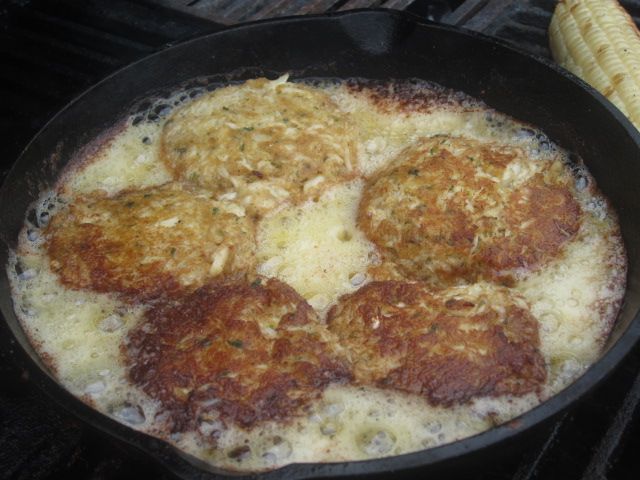 Steaks are warm enough now. These steaks were pretty thin, so they got 2 minutes per side over a moderate fire. Then 2 minutes indirect just to melt the additional seasoning onto the meat.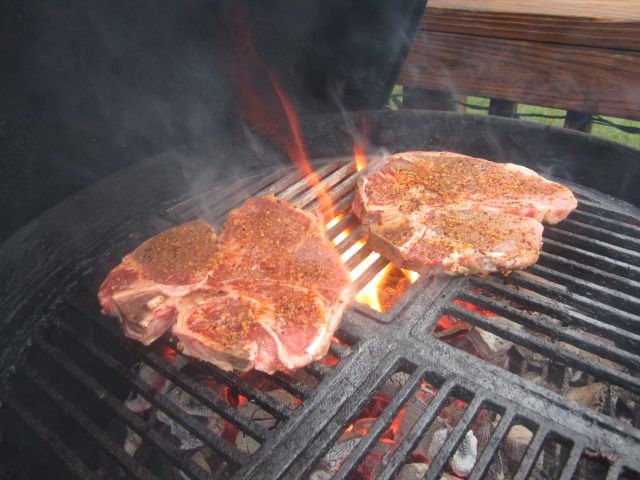 Not sure why I only got one plated pic?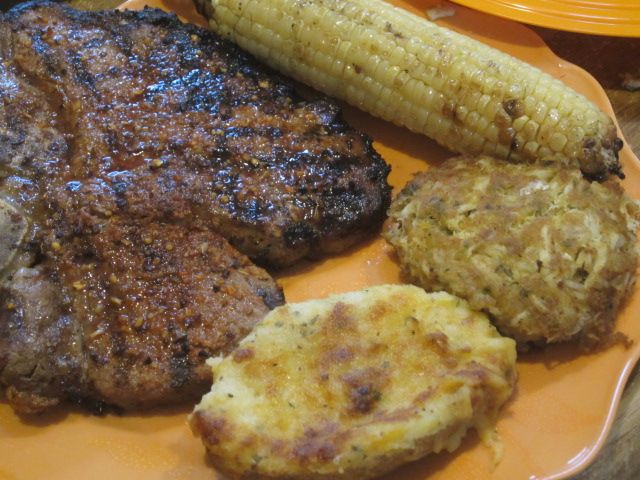 A piece of the cake my daughter made for my girlfriend. She did a great job and it tasted good!