These are so simple, but oh so good!
Carefully open as many clams as you like, these go fast. Be very careful not to lose all the clam liquor inside.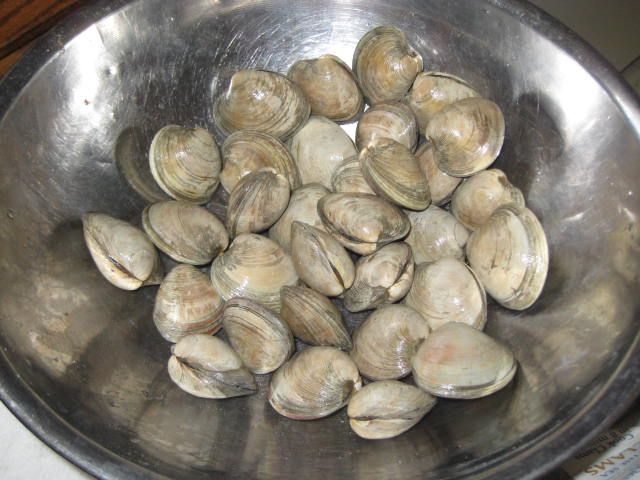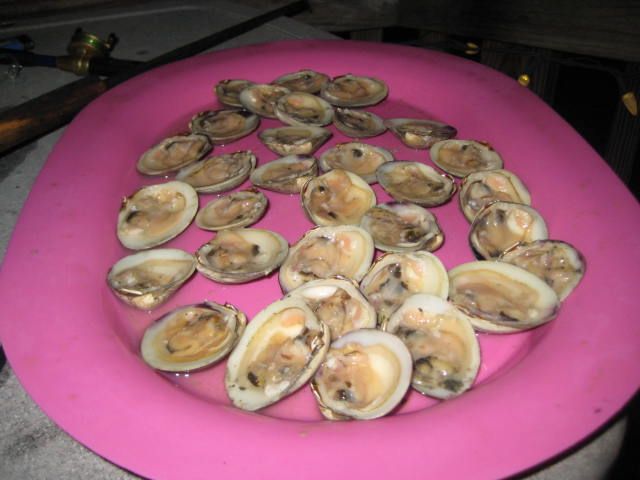 Place indirectly on your grill.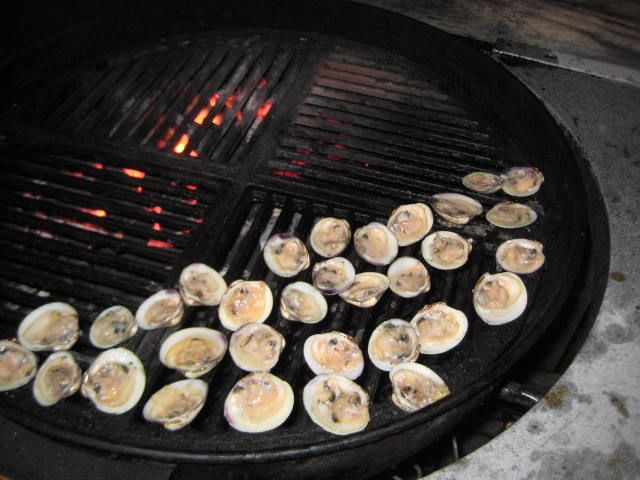 Baste with a mixture of EVOO, butter, garlic, onion, red and black pepper, salt and a couple splashes of Diet Mountain Dew or Sprite (white wine if you have it, which I don't). You just want some type of acid to add to the richness of the Oil and Butter.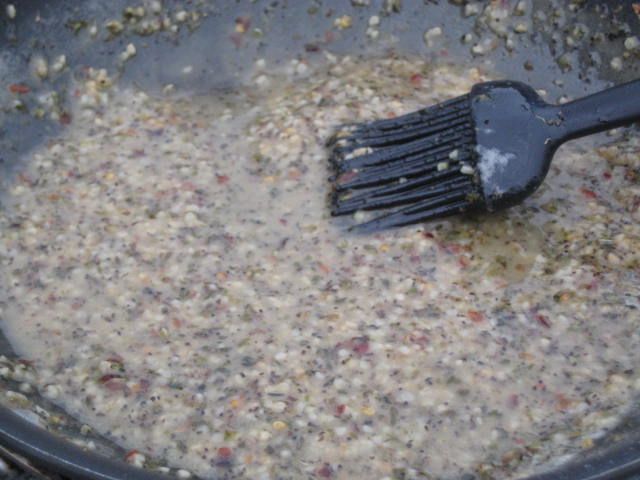 Cook covered for NO MORE than 5 minutes. You want to barely cook the clams.
Enjoy!