Eating good this weekend, diet starts Monday so I'm loading up!
Quartered russet potatoes, EVOO, salt and pepper cooked indirect.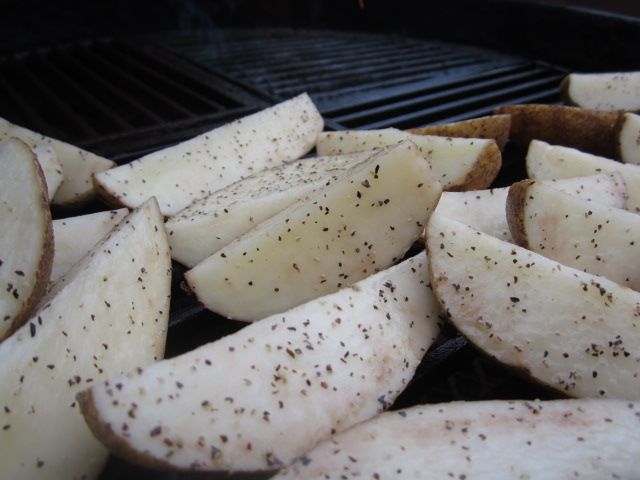 4 smaller patties for the girls.
2 bigger patties for me. BTW, my buddy 'Rolf' from Craycort must have seen I had some casualties and was very nice to send me some replacement grates!
My burger topped with homemade spicy pickles I made, tomato from the garden, lettuce, onion and mayo.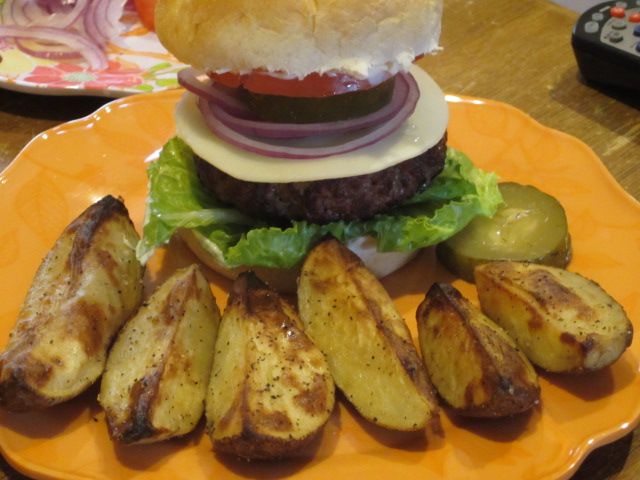 Now that was a mouthful!