Haven't had a good burger in forever. Picked up some ground bison and wanted to grill last night, but it was miserable, cold and windy so they went into the cast iron pan!
2lbs Bison
Equals 4 boigas! Little Tony Cachere's Creole Seasoning for a zing.
Into a hot pan for a few minutes each side.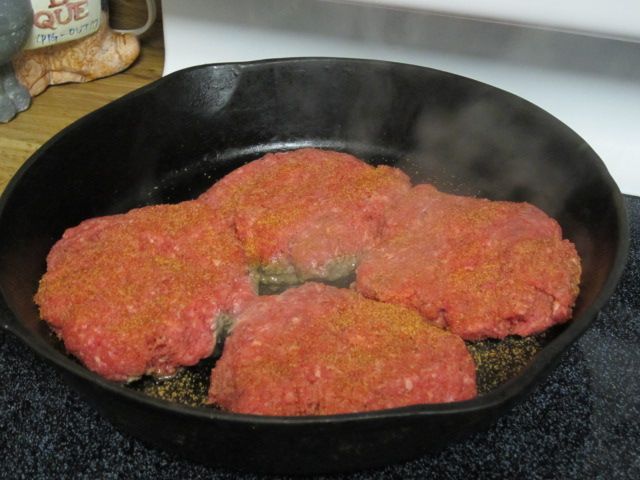 Swiss on mine and Shawns and AMERICAN on Cathryns!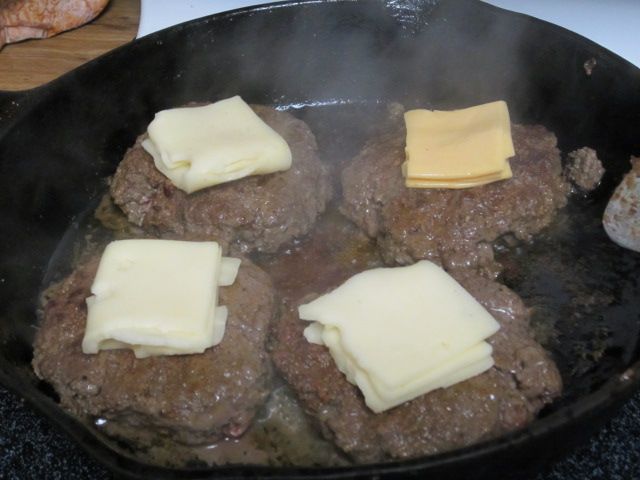 Pulled mine off after 3 minutes per side for a very nice med-rare finish! Super duper juicy!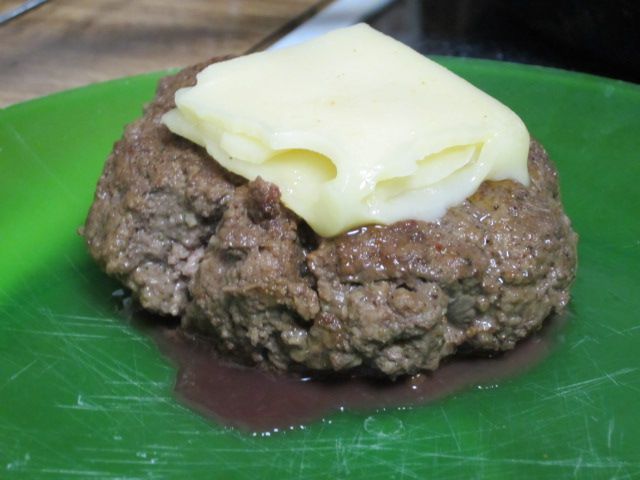 Added some sliced mushrooms to the pan juices and sauteed for 2 quick minutes. This way the shrooms keep some teture. If you want more tender mushrooms cook them longer.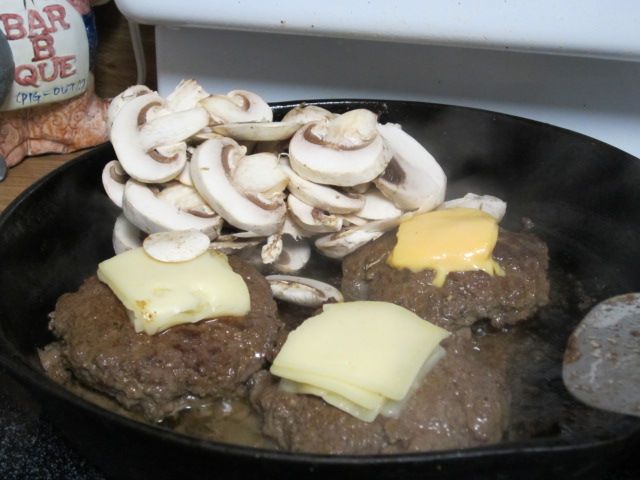 Dinner is ready!
My boiga with lettuce, tomato, onion, pickles, mayo, onions and an ICE COLD Negra Modelo! Ahhhh Sweet potato fries were had too but not pictured.