We had some people over the weekend and cooked 7lbs of sirloin on Saturday and had about 2lbs left. It was Football Sunday, so Chili it was.
Sautee'd the sirloin with onions, bell pepper, garlic, salt and pepper.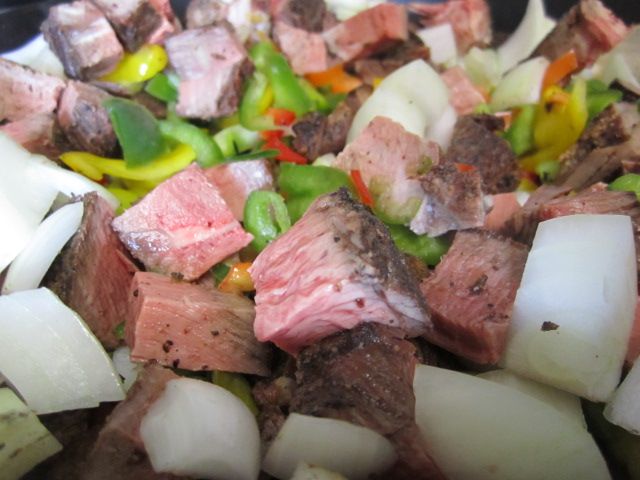 Simmered pinto and kidney beans for a little over an hour.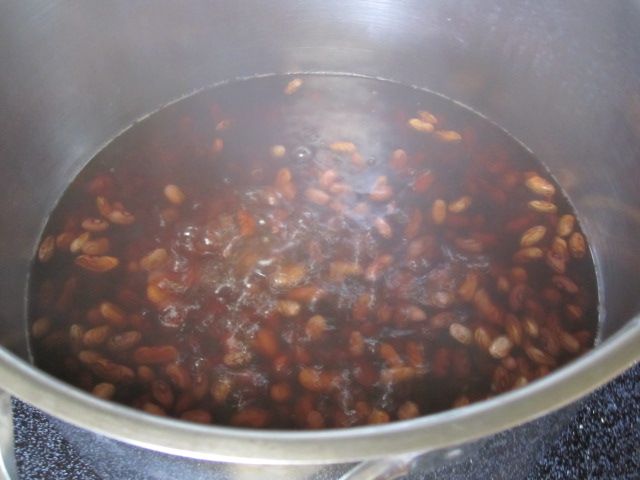 Everything in one pot and simmered for several hours.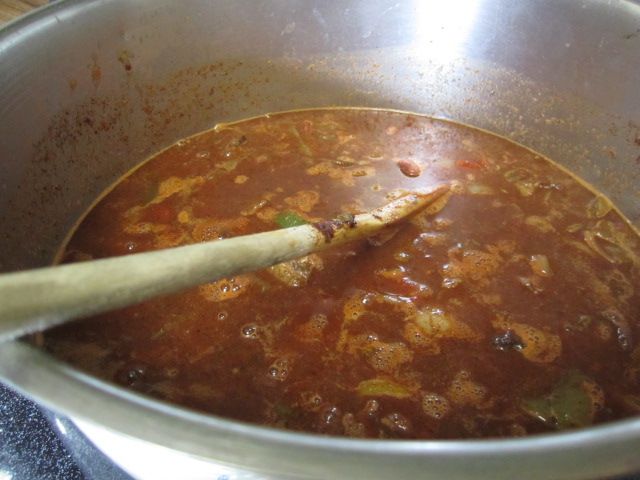 After several hours, dinner is served with homemade cornbread and cheddar cheese.