I have a Weber Performer, which is the same as a Weber One Touch Gold, but it's easy to travel with the OTG. So I was in
CK Hardware
the other day and picked up this beauty. Time to break it in with some Porterhouse Pork Chops.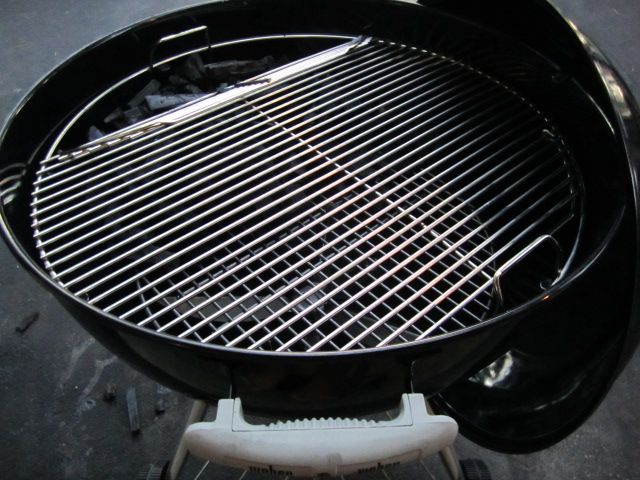 I only use lump charcoal and in this case I purchased Cowboy and the torch from CK Hardware. Best prices around and gooooood people!
Light a small area and let the grill come up to temp with the vents wide open. Lighter fluid is a NO NO!!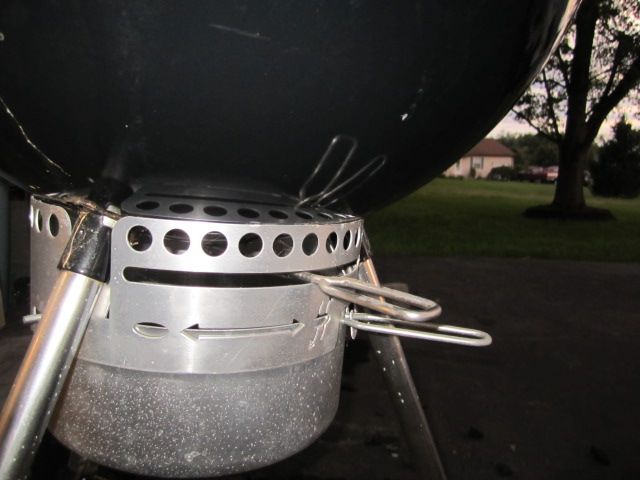 Once the grill gets into the 250* range I added one small piece of apple wood.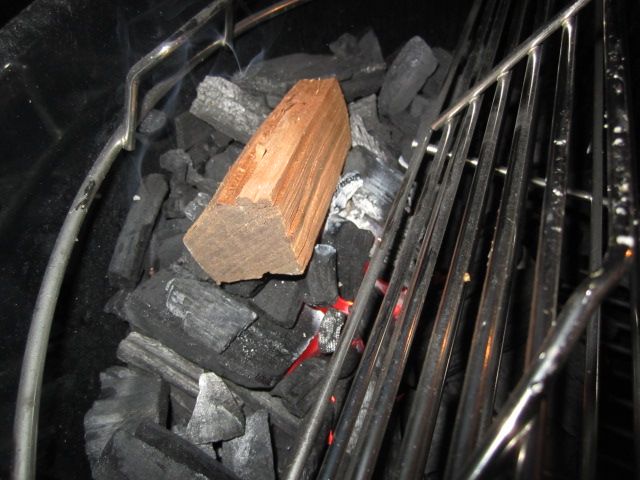 Smoked 2 thick Porterhouse Pork chops (contains both the loin and tenderloin, same as a beef steak). Seasoned simply with EVOO, garlic, salt and pepper. I smoked for approximately 30 minutes until the chops had a nice color, then I will finish with a sear to complete the cooking. This is called the 'Reverse Sear Method' and work well will all thick cuts of meat.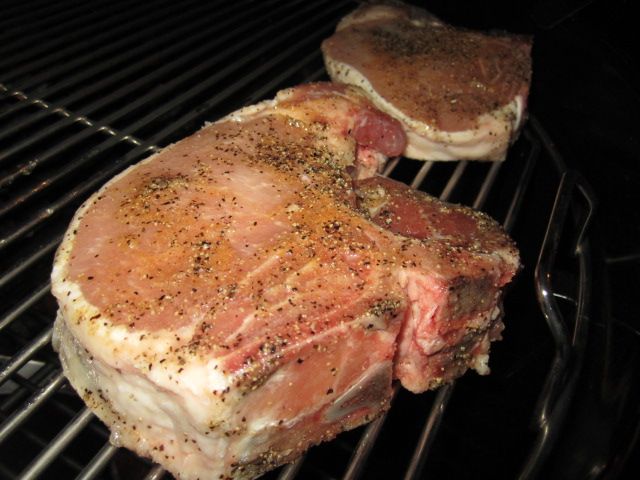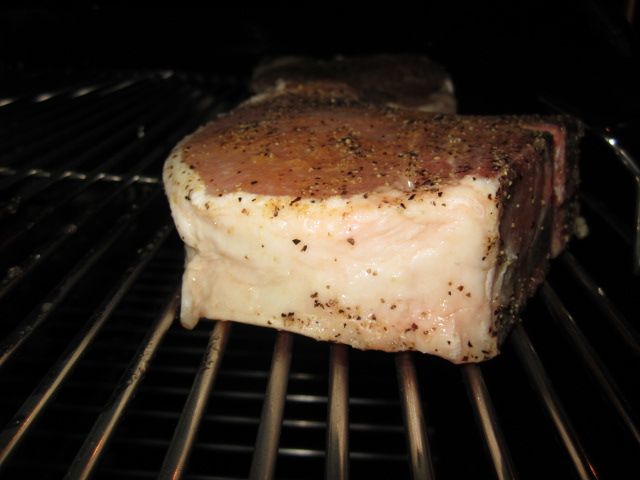 Shut the bottom vent down and the top vent half way. This will give you a slow burn for the smoke and not overcook the chops.
Roughly 15 minutes into the smoke, I added two cored tomatoes seasoned with the same mixture as the pork.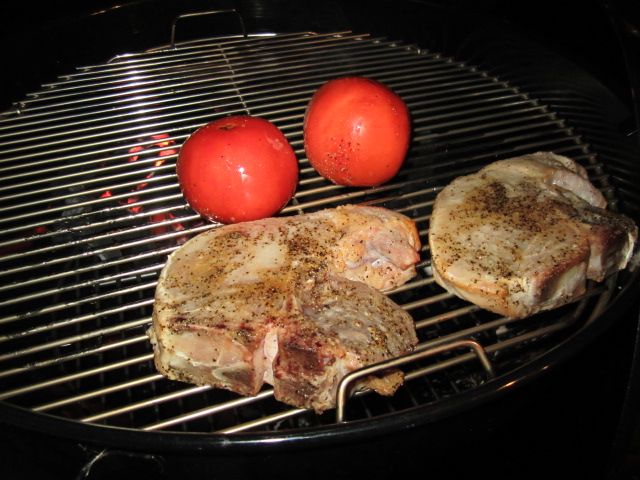 After a total of 30 minutes I added zucchini and crook neck squash, again seasoned with EVOO, garlic, salt and pepper.
At this point the chops have the color I want and I remove and tent them with foil and prepare the grill to get a good char by raising the temps (opening the vents). I also added mozzarella and parmesean cheese and Italian seaoning to the tomatoes.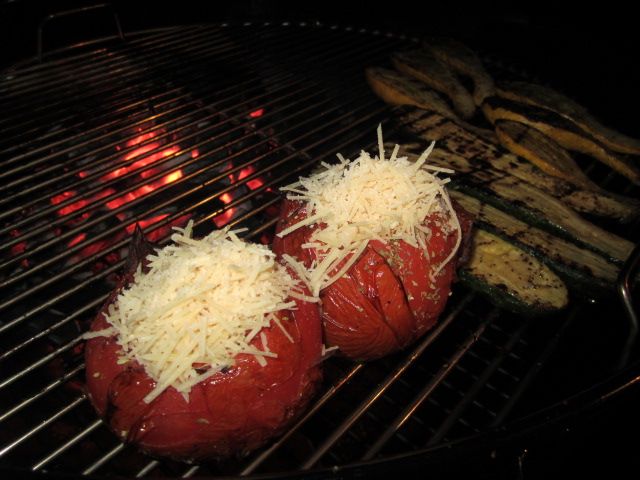 Placed the chops over direct heat to sear and finish cooking.
Pulled the chops off at roughly 150* and let them rest to complete the cooking process before slicing. Slicing hot meat will dry it right out!