I picked up a $4 Flat Iron from the store yesterday and with a $50 purchase you got a FREE 1LB bag of 16/20 ez peel shrimp. I marinated the shrimp in Robusto Italian Dressing,
Sambal Oelek
and a little orange juice.
I seasoned the flat iron with my last bit of
Wolfe Rub Bold
and let marinate in the fridge for an hour or so. Took it out an hour before grilling to get to room temp and grilled it for 4 minutes per side, along with frozen corn on the cob.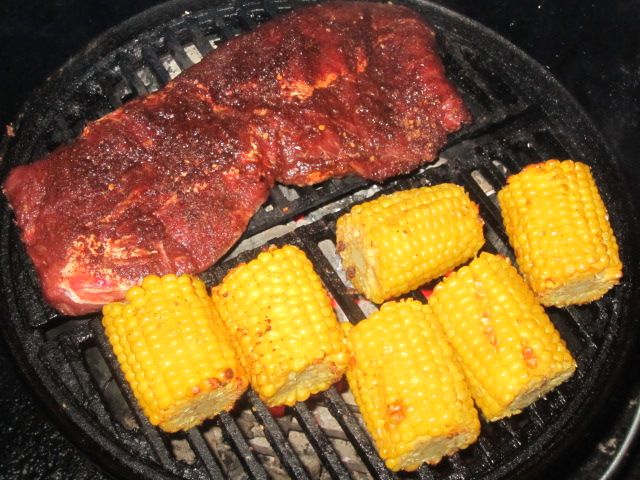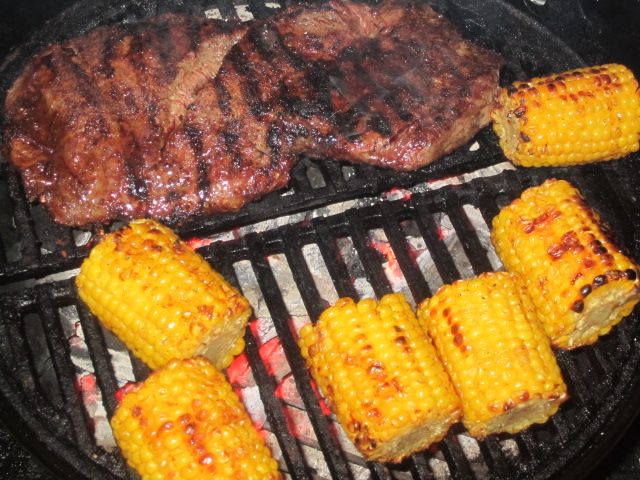 Pulled the steak off to rest and grilled the shrimp for 5 minutes.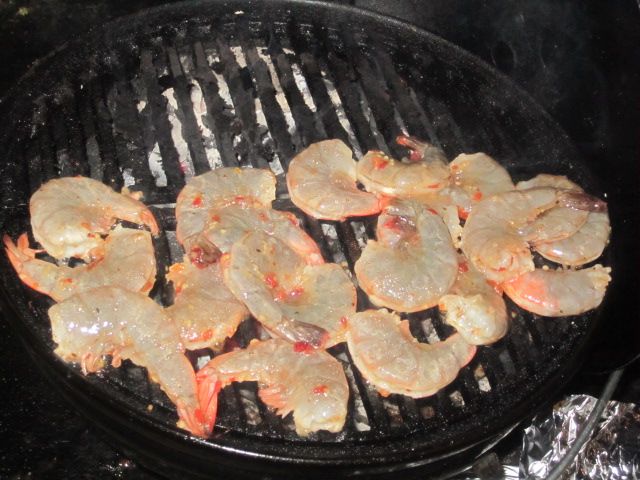 This was one of the better and super simple but extremely flavorful meals I've cooked in a while. The flat iron was like butter.